Aston Villa boss Smith refusing to rise to speculation surrounding Grealish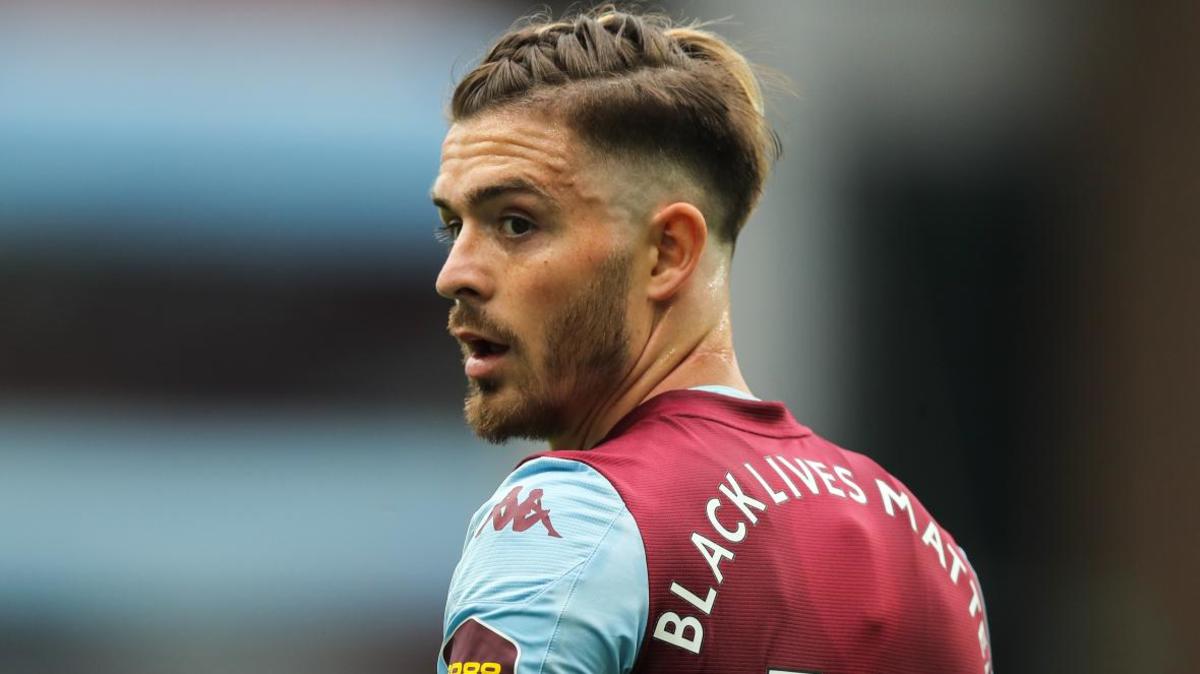 Aston Villa manager Dean Smith says he is refusing to "rise" to the constant speculation surrounding his star player Jack Grealish, who has been linked with a move away.
Though he had been missing for the last 12 matches before his return against Everton on Thursday, Grealish has again been one of the Premier League's best players in the 2020/21 season.
READ MORE: Man Utd are not favourites to sign Grealish, insists agent
In 22 starts this season in the league, he has scored six goals and recorded 10 assists. Despite him missing so many games, only nine players from Europe's top five leagues have recorded more assists this campaign.
His talents have seen him linked with numerous elite clubs like Manchester United and Manchester City.
Grealish's agent Jonathan Barnett spoke about a transfer this week, saying "many clubs" were interested in the player.
"The truth is we don't know [what will happen]," he told SNTV
"There are many clubs [interested] and I wouldn't put Manchester United at the top of that [list].
"But he could stay. He could stay as well so it's a conversation the club, Aston Villa, will have with Jack and ourselves then we'll see where we go."
Grealish going nowhere?
Smith has taken umbrage with Barnett discussing Grealish's future, however, and is confident his captain will remain an Aston Villa into next season as he only just signed a new contract in October.
"I got told that someone from his agency had spoken about Jack," the Aston Villa manager said on Thursday.

"I've not risen to any speculation regarding Jack at all this season – he has been injured for the last 12 games.

"He signed a brand new contract having seen the vision for the club from the owners at the start of the season."
After Man Utd failed in their pursuit of Jadon Sancho last summer, they reportedly made Grealish their secondary target only to step back from negotiations due to Villa's high asking price.
Due to the length of his contract, it is believed that any suitors would need to pay at least £80 million to sign him.