Why Man Utd can't demand £60 million for Jesse Lingard this summer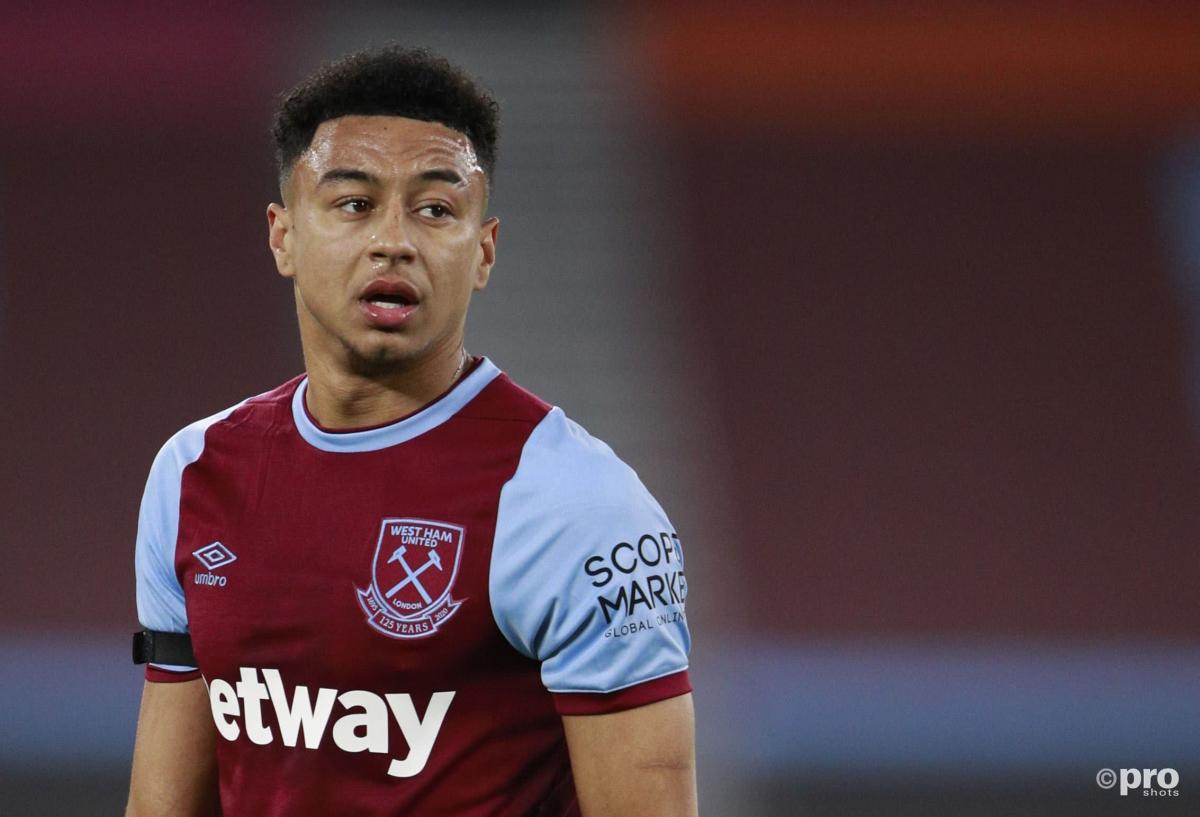 Jesse Lingard is doing so well on loan at West Ham that some have suggested that Manchester United will demand £60 million for the striker this summer.
The England international has unquestionably rediscovered his form since making the temporary move to London, with six goals and four assists in just eight games for David Moyes' side.
Indeed, according to former Crystal Palace chairman Simon Jordan, such incredible form now means that Lingard's performances have priced him out of a move to West Ham, should the Premier League side try and sign the 28-year-old striker in the summer. 
READ MORE: Five possible destinations for Harry Kane this summer
Speaking to TalkSPORT, Jordan said: "I just don't see where there is a parallel universe where they're going to get Lingard to West Ham or they're going to get the economics of the Lingard deal to West Ham.
"What West Ham have achieved is putting Lingard back on the map, giving Lingard a stage where he can play at the level that clearly he's capable of.
"All that will do is increase the cost implications of getting him in the first place."
He added: "[If Lingard wants to join West Ham permanently] what Manchester United will say is, 'that's great, you can go there if you want to, that's £60m'.
"They'll enter discussions. Then maybe it'll be £30m or £40m. Maybe Man United will do a deal with Lingard that involves him signing a long-term contract to protect their interests."
Why Lingard won't cost West Ham £60 million
While Lingard has been superb for West Ham over the last three or four months, it's pretty ridiculous to suggest that Man Utd would demand £60 million for the player.
Perhaps the most obvious reason behind that is that Lingard's current situation at Old Trafford means that the club aren't really in any position to be making huge demands in the forthcoming summer transfer window.
While Lingard has strongly hinted that he intends on leaving in the summer, the player's contract situation almost means that Man Utd will either have to sell him in a few months time or risk losing him for free next summer. And that means they won't be able to hold out for a, frankly, ridiculous figure to come through on deadline day.
Contrastingly, while some reports have suggested that Man Utd would be eager to get Lingard back into the starting XI at Old Trafford, it seems just as likely that the club would want to sell the England international at the end of the season and put the money towards a long-term project like Borussia Dortmund winger Jadon Sancho.
There's no doubt that Lingard is a proven talent in the Premier League and that tends to demand a huge amount of money, but at the end of the day he's only worth what West Ham – or another English top-flight side – are willing to pay for a player with just over 12 months left on his contract. And it won't be £60m.