Why Chelsea have a notable advantage in Declan Rice pursuit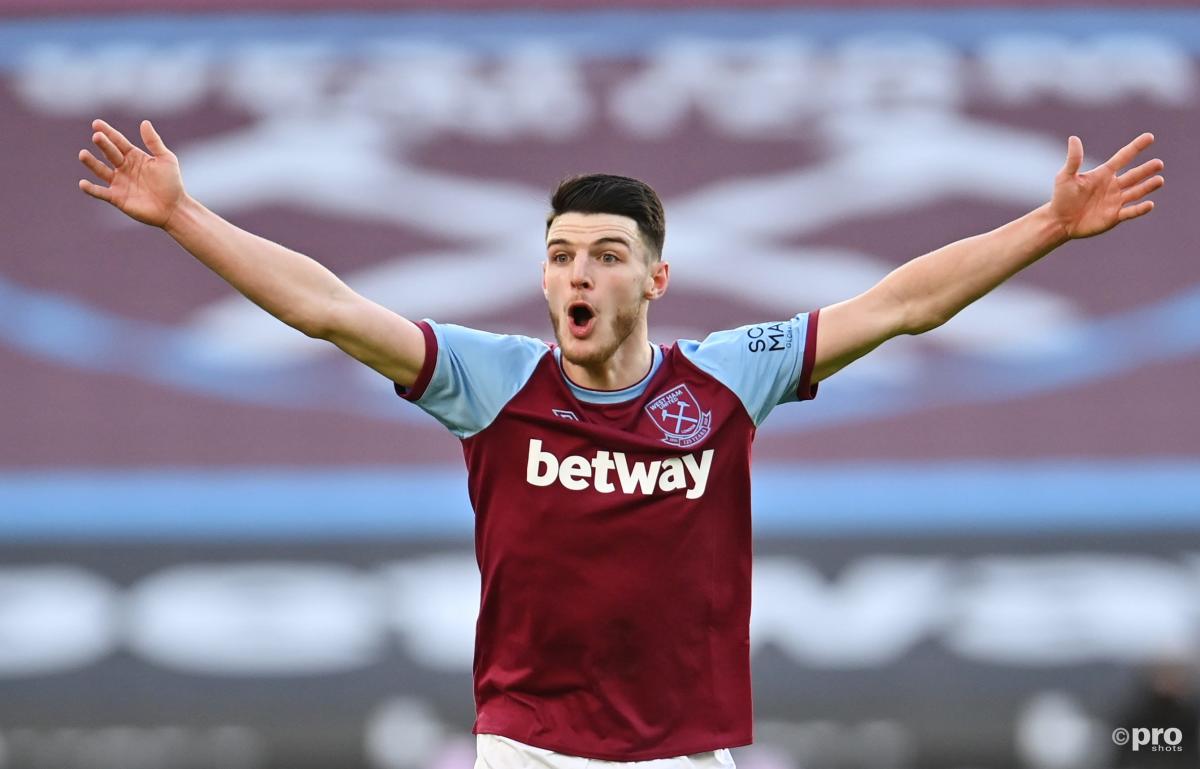 West Ham midfielder Declan Rice seems to be one of the most wanted players in the Premier League, ahead of the summer transfer window.
Reports in England have linked the 22-year-old talent with moves to Manchester United, Chelsea and Manchester City in recent months.
As such, it seems as though the player's value will continue to skyrocket between now and the end of the season.
And, should a major English club get serious about signing the midfielder, they may now have to fork over a staggering amount of money to sign Rice.  
READ MORE: Guardiola spends world record £2.1 billion on Man City
However, in Chelsea's case they may have a notable advantage that their rivals in the market simply don't.
According to a report in the Daily Express, the Stamford Bridge club are willing to make use of their bulging squad to offer a number of key players as part of a trade deal with West Ham in the summer.
Not only would this allow West Ham to avoid having to replace Rice with a like-for-like signing in the summer, but could also offer them the opportunity to fill in other gaps in their squad.
So which Chelsea players could tempt West Ham into trading Rice in the summer window? 
The players Chelsea could trade for Rice
If West Ham were hoping for a Chelsea player that could fit straight into Rice's position then they could perhaps be tempted to enquire over the future of Tiemoue Bakayoko, Ross Barkley or even Ruben Loftus-Cheek, who are all still on the books at Chelsea and will be returning to the club this summer.
If West Ham were to be super pragmatic with this opportunity, they could instead use Rice to try and find a player to fill other notable holes in their team: most notably the club's real desire for a proper No.9.
In this regard, going all in for someone like Tammy Abraham may make perfect sense. Not only would Abraham fix a lot of issues in David Moyes' side but he would also undoubtedly get the game time he so desperately lacks at Chelsea at the moment.