Man Utd urged to sign Dominic Calvert-Lewin from Everton by Rio Ferdinand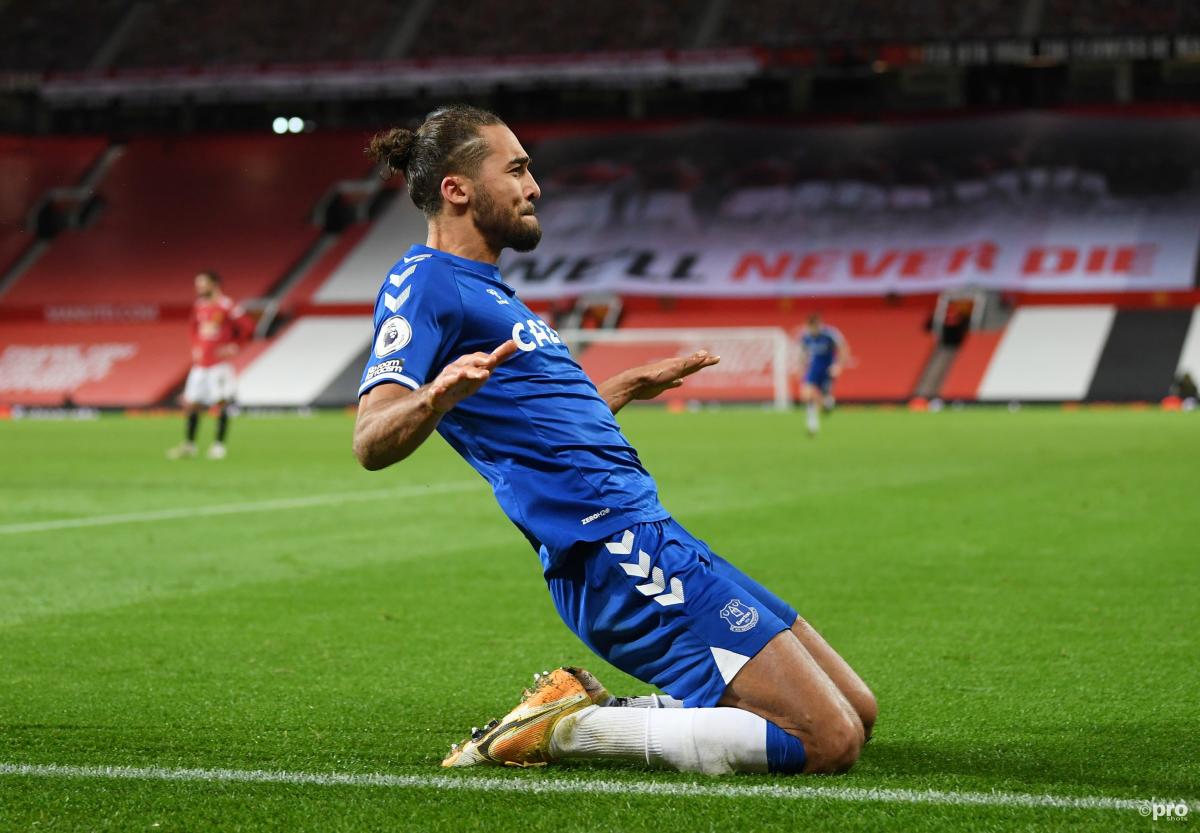 Former Manchester United defender Rio Ferdinand believes the Red Devils should try and sign Dominic Calvert-Lewin from Everton this summer.
Manager Ole Gunnar Solskjaer will likely be on the lookout for a new centre-forward this summer, with Edinson Cavani's stay in the Premier League set to only last one season due to a move to Boca Juniors potentially on the horizon.
READ MORE: Cavani urged to ditch Man Utd for Boca Juniors by Uruguay coach
Man Utd are targeting a striker anyway, with Erling Haaland and Harry Kane believed to be near the top of their wishlist.
Calvert-Lewin to Man Utd?
An alternative to that duo has been provided by Ferdinand, though, who reckons Calvert-Lewin could be an ideal acquisition.
"Listen, Dominic Calvert-Lewin for me, I love him," the former England star said on his YouTube channel.
"I've watched a lot of Everton this year and he's one that unnerves defenders. He's not one you want to play against week in, week out. He's aggressive, he attacks the ball.
"I was speaking to Carlo Ancelotti earlier this year and he mentioned [Filippo] Inzaghi and said he didn't need many chances to score goals and he scores goals in and around the six-yard box.
"I look at Calvert-Lewin this season and he's listened to that, he's taken that on board. Obviously, he seems a real good student of the game and he's started putting that into his own game.
"We've seen the rewards he's had, he's got into the England squad by scoring loads of goals in and around the six-yard box, scoring those ugly goals. I think he'd be a fantastic signing for Manchester United.
Ferdinand believes that Calvert-Lewin would flourish in the current set-up at Man Utd due to the amount of players he would have around him setting up chances.
"It's one out of left field a little bit but I think he'd have a big impact," he continued.
"He'd get on the end of the things created by [Bruno] Fernandes, [Paul] Pogba, [Marcus] Rashford, [Mason] Greenwood, etc."