Jose Mourinho: What next after Spurs sacking?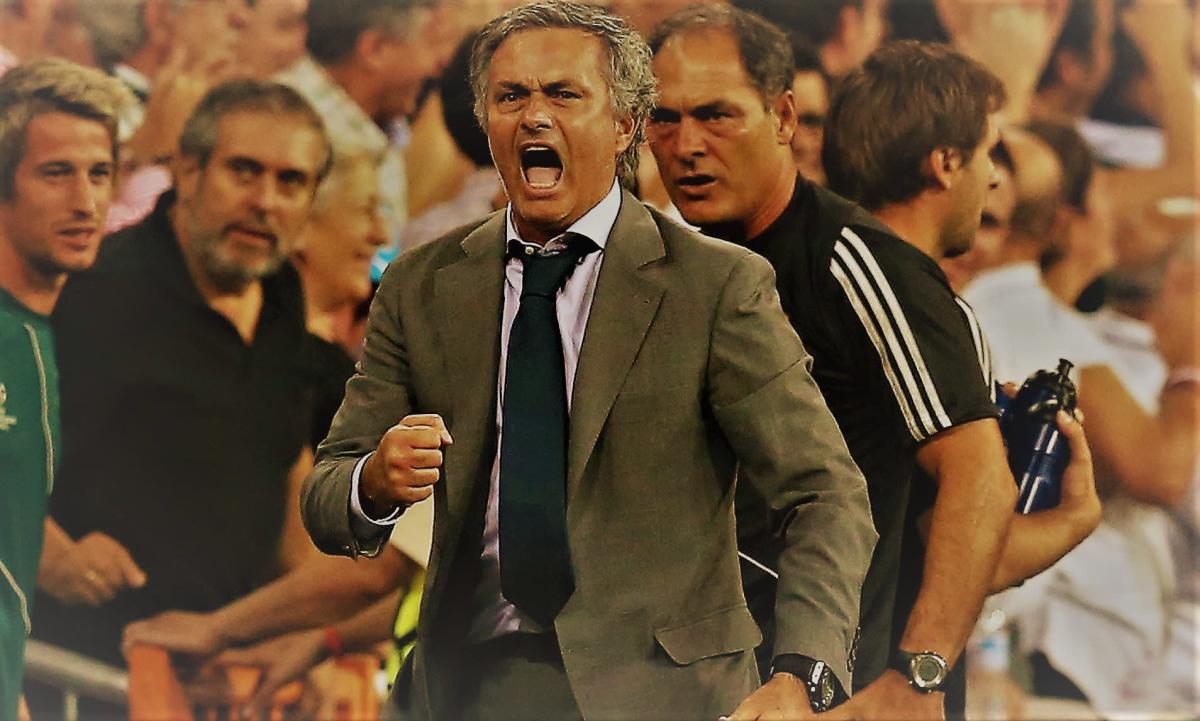 The Jose Mourinho you see before you now – having been sacked as manager of Tottenham – has been over 10 years in the making.
From Porto, to Chelsea, to Inter, Mourinho didn't have to formulate excuses for things going wrong because they hardly ever did.
His record in the transfer market, his record tactically, and his record in terms of on-pitch success surpass virtually any breakout coach of the century. It's important to never forget how refreshing Mourinho was because it makes this cheap imitation we see before us all the more risible.
And there's two parts to Mourinho's career, either side of the tumultuous spell at Real Madrid. Everything prior is largely perfect, but Barcelona and Pep Guardiola destroyed his invincibility, and he's been fighting back against it ever since.
Jose Mourinho playing style
By now, everyone knows that Mourinho's foundation of football is built on pragmatism, defensive solidity, and scoring first. He very much comes from the worldview that his own team's goal is to be defended, first and foremost.
And with Chelsea and Inter his 4-3-3 formation blended perfectly high degrees of protection (usually a double pivot protecting the back four) with pace (Arjen Robben, Samuel Eto'o), finishing (Didier Drogba, Diego Milito) and guile (Frank Lampard, Wesley Sneijder). The result was too many 1-0 and 2-0 victories to count, regularly in relentless fashion.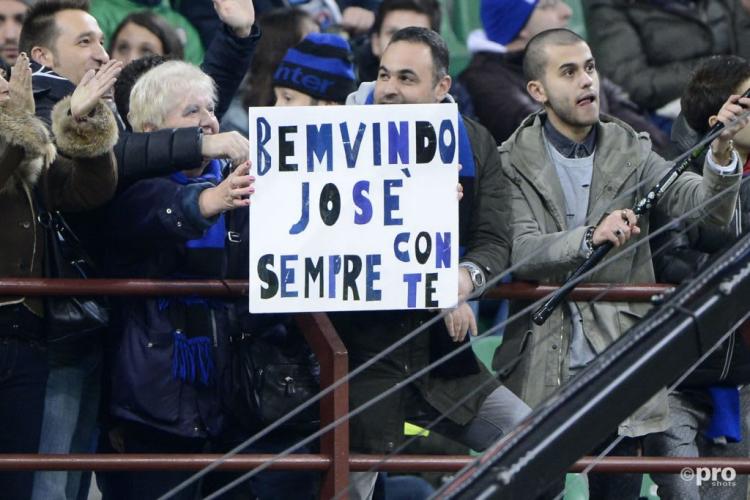 There are hiccups along the way. But it's only when faced with Guardiola and Barcelona that Mourinho's philosophy is challenged and, ultimately, undermined. The 5-0 battering his side faced at Camp Nou in 2010, one of the greatest club performances ever, led Mourinho ever deeper into his defensive shell. By the time the sides met in the Champions League six months later, he began the match without a striker and featured centre-back Pepe in defensive midfield. His team still lost, with Pepe being red-carded, and Mourinho proceeded to melt down completely.
And this was the beginning of the playbook we now see being deployed every single time. First, to blame referees, as he did here. Prior to the second leg, it is alleged in Diego Torres' explosive book that he told the players to keep the score 'close' so that the team's exit could be explained by the officiating.
Players were then regularly hung out to dry (Pedro Leon a prime example) while he filled the dressing room with those he could trust. The likes of Michael Essien, Lassana Diarra and Ricardo Carvalho were relied upon at different stages, while, according to Torres, the dressing room had been divided into factions. The minority rather than the majority bought into Mourinho's approach to the game.
Jose Mourinho's contracts
Players were ultimately blamed for results, or for not understanding his instructions, when the ability to criticise referees had fallen on deaf ears. And then, ultimately, for the preservation of his reputation and of his tactical ideology he is required to facilitate an exit. History has repeated itself three separate times since.
He departed Real Madrid just a year after signing a contract extension for a further four seasons, ensuring a lucrative mutual termination.
At Chelsea, he signed a new deal not long after clinching the Premier League title and was gone six months later, earning another three-and-a-half year payoff. And at Manchester United, the new deal was inked in January 2018. He was gone by December. And at Tottenham he lasted only 18 months into a four-year contract.
Jose Mourinho: For and Against
The Case Against:
It's difficult to see where Mourinho goes from here. His methodology looks increasingly outdated, and all of his USPs have been swallowed by a new generation of hungry, driven coaches.
Furthermore, if reports from the likes of the Athletic are to be believed, Mourinho has an aversion to sports science that stands in opposition to pretty much any progressive club. He is clearly swimming against the future of the game.
Remember when Ole said #mufc were the most unfit squad in the league when he took over? This explains why. [@TheAthleticUK] pic.twitter.com/KPxv2B8Ruc

— ManUtdSense (@SensibleUtd) April 14, 2021
There's also one other glaring problem; Mourinho's scorched Earth approach to management. Yes, he coached Chelsea twice, but his increasingly abrasive demeanour is a far easier sell with on-pitch success to back it up. He doesn't have that now and it seems to be more and more difficult to see it returning. Once he's been somewhere, the sour taste of the end of the relationship is difficult to wash out of the mouth.
Mourinho has also clearly identified England, Spain and Italy as the countries he sees as the 'pinnacle' of management. Would he be comfortable, with his ego at front and centre, featuring at a club he deems at a lesser level?
The Case For:
Mourinho remains box office. There's no doubt about that. A competition looking to make waves, such as MLS, may see his profile alone as something worth gambling on. And despite his fall from prominence he will still command respect from players and coaches alike. At a certain level, that's worth a lot.
Jose Mourinho's next club
So where could he manage next?
LIKELY: National Team Football, perhaps Portugal
Mourinho has always spoken of his desire to lead his nation Portugal to glory, though the edge may have been taken from that via their 2016 European Championship triumph. Nevertheless, national team football is on his radar and he could combine punditry duties. It all depends whether he sees the door to elite club football as closed.
COULD HAPPEN: Major League Soccer
As mentioned, Mourinho remains a star in his own right, the type of 'performer', in the broadest sense, people will pay to listen to. His mere presence elevates the engagement and commercial opportunities for a club and MLS is always searching for someone to extend the modest reach of the league. Zlatan Ibrahimovic and Wayne Rooney followed in David Beckham's footsteps; maybe it would take a big offer for a coach to move the dial further.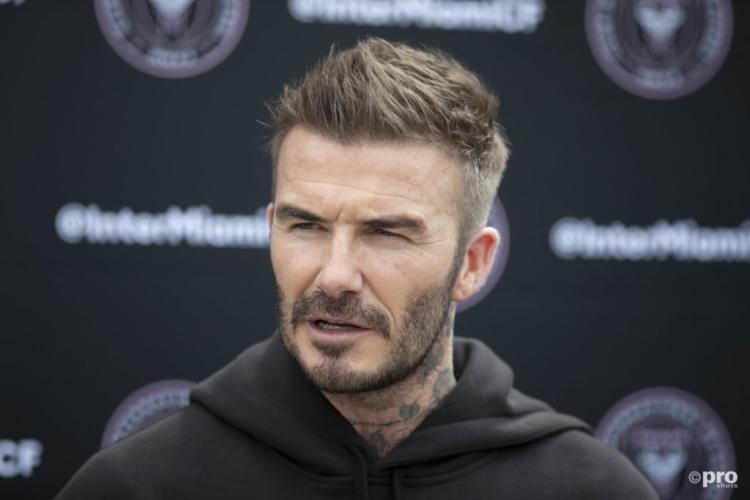 OUTSIDE CHANCE: Ambitious Premier League club
It's tough to see what's round the corner given the latest Super League plans but the Premier League remains a league that could house Mourinho in the meantime.
With Jorge Mendes' significant presence at Wolves, if the Nuno experiment ever failed he would be the obvious way to turn. If Newcastle achieved that long-awaited takeover, once again you would expect Mourinho's name to be on the shortlist. But the question would be Mourinho's appetite for such a project.
The 'us against the world' mindset and ideology is actually far most suited to an unfashionable outfit, but it's clearly not where he sees his abilities and, at 58, he might feel that punditry or other avenues are in his future in lieu of dropping down the levels.