Harry Kane must fancy joining Man Utd after Tottenham defeat, says Roy Keane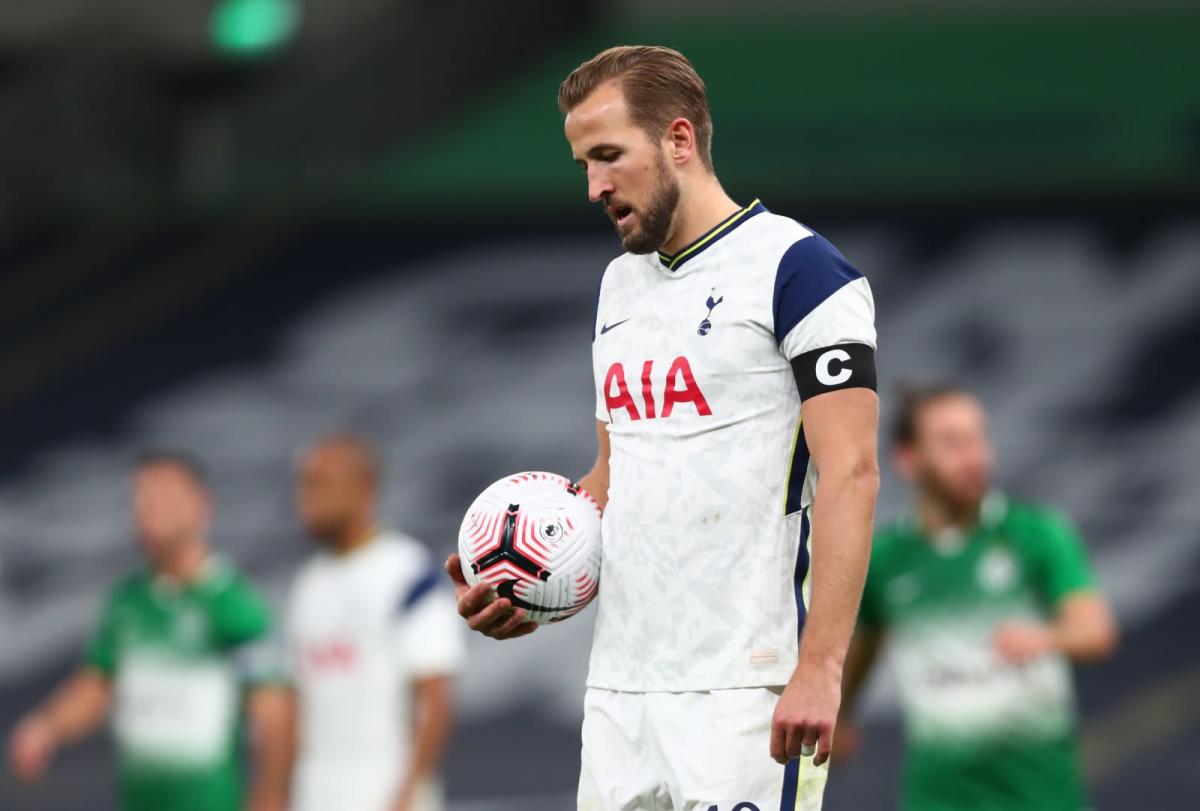 Harry Kane will be thinking of becoming the main man at Manchester United by leaving Tottenham this summer, according to former Man Utd captain Roy Keane.
At the weekend, the Red Devils defeated Tottenham 3-1 in the Premier League thanks to goals from Fred, Edinson Cavani and Mason Greenwood.
READ MORE: Five possible destinations for Harry Kane this summer
The defeat for Spurs further dented their slim hopes of qualifying for next season's Champions League as they are currently down in seventh in the table six points off fourth.
Despite his continued excellence, Kane has never won a major trophy with Tottenham or anyone else in his career, and with the 2020/21 season likely to present another period of no success, speculation has gathered that he could seek a transfer away in order to gain some silverware.
Keane believes Man Utd will represent an intriguing prospect for Kane, who witnessed many chances being created for the opposite team on Sunday.
"For Kane, he'd be looking at this United team today and, listen they've made progress over the last 12 months and surely Kane must be thinking: 'I could be the top man at Manchester United up front,'" Keane said on Sky Sports.
"With the service he'd be getting, Kane must fancy United."
Man Utd haven't won a trophy yet under Ole Gunnar Solskjaer and when Keane was asked if he believed this would change if the England striker arrives, he replied with an emphatic yes.
 "If Kane is in the United team, as night follows days yeah," the Irishman responded.
"Manchester United have closed the gap on City and Kane would be another huge step. Maybe Kane doesn't want to go abroad, Manchester United are still a huge, huge pull."
Who could sign Kane?
Cavani could potentially leave Old Trafford at the end of the current season which will leave a big void up top for Man Utd.
The club have reportedly identified Kane and Erling Haaland as transfer targets for the summer to fill the role of starting centre-forward.
However, any move for either of those players will also be dependant on the transfer activity of rivals Manchester City, who will also be in the market for a striker as legendary centre-forward Sergio Aguero is leaving upon the expiration of his contract.
City have also been strongly linked with Haaland and Kane, so it may be the case that whoever doesn't get Kane gets Haaland and vice-versa.