'Football needs a Big Bang' – FC United of Manchester chairman on Super League, the Glazers, and fan ownership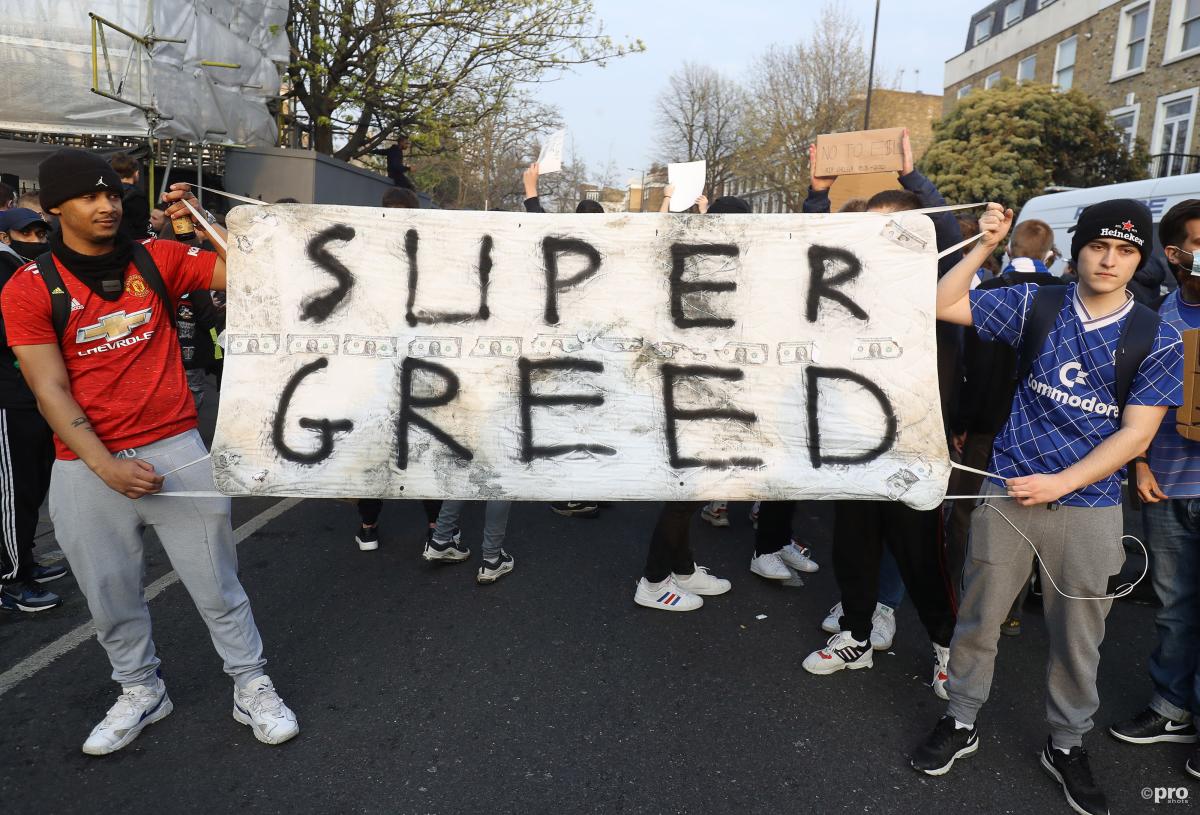 The dramatic Super League developments of the past week have shaken every football fan.
In many ways it has made us all reassess our connection to the game and what we really want from it. Do we want to watch an Americanised, sanitised, anonymous incarnation, or do we want something that resonates with us and creates moments of connection, joy, but also despair? That's what being a football supporter is all about.
For Adrian Seddon and a group of Manchester United fans, 2005 represented the point where the former overtook the latter. The bitter takeover of Malcolm Glazer just wasn't depressing, mainly in the method of the leveraged buyout that plunged United into debt and meant the Glazer posse didn't have to invest a single penny in order take control, it was also untenable.
This wasn't United as they had known it. And so it was time to walk away.
READ MORE: Super League LIVE: Barcelona still IN despite mass departures
FC United of Manchester was born – a fan-owned, community-driven version of the corporate behemoth that United had become. It was a way of starting again under the modest ideals which the club – known then as Newton Heath – had been born into and had deviated massively away from.
Given the overwhelmingly negative response to the doomed Super League, there's hope yet that we can return to some kind of equilibrium at the top of the game. And at this lower level, Seddon had noted 350 new members and an additional 150 season tickets were sold in the 24 hours after Sunday's now-infamous announcement.
Football's Big Bang
But what happens next? Seddon, who is Chairman of the Board at the phoenix club, admits that there has to be a big enough moment for fans to say enough is enough. For him, it was Glazer. Is this a similar catalyst?
He told FootballTransfers: "In 2005, we had a line in the sand moment where it was something we could no longer be part of, and for a whole new set of supporters of Manchester United there's been a new line in the sand over the weekend. There comes a time where you just can't accept what's going on.
"FC has been a protest of 16 years, a protest against the Glazers. Malcolm Glazer was the catalyst and you need a big bang. I guess it depends on whether this is a big enough bang.
"Would fans cancel their season tickets over this? I'm not sure. However if they have no season to go to, if the Premier League can stop clubs competing domestically, there could potentially be some new breakaways. It just depends whether this was enough."
READ MORE: Super League LIVE: Barcelona still IN despite mass departures
Seddon could see this coming at his own club 16 years ago, and it's why he decided to walk away. Manchester United as an investment vehicle rather than as a football club, one which literally removed those two words from their crest in the process.
He added: "They [The Glazers] grew up on an American franchise system where closed shops work, so why not bring it in in the UK? What this week has shown is that the gloves are off, they're not interested in the supporters or the integrity of the game.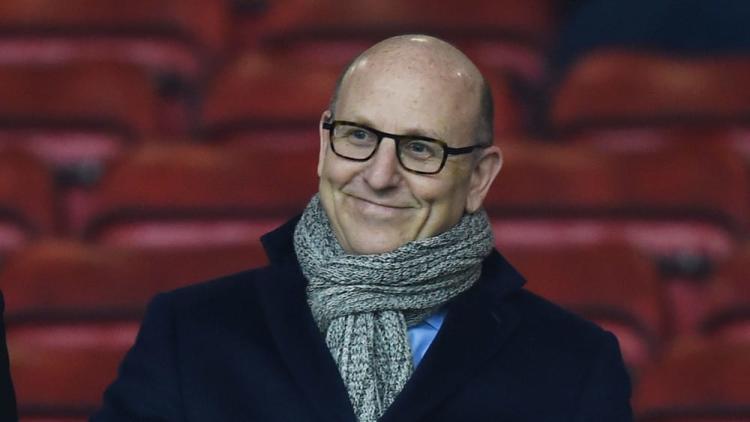 "At the moment they are telling supporters who have been going with their kids, their grandkids, that they aren't even trying to disguise the language any more. If you are prepared to do that to your traditional fan base, there's probably no limit for what you are prepared to do."
Seddon adds that there is clearly an understanding that a sport as popular as football will always attract money, and there's not an anti-capitalist element at play. But things have swung too far in the wrong direction.
"We need to be realistic and as much as we want to be romantic about the past, but there has to be a balance between a business, the sporting integrity and the business," he continued.
READ MORE: Barcelona, Laporta, and a 2004 hidden video
"But a line has been crossed. Supporters don't matter, sporting integrity doesn't matter, and the only thing that matters now is the business."
Raising money to stay alive
And what about FC United of Manchester's year? Having to deal with the financial pressures of covid has meant little in the way of matches, and revenue, for over a year now, a million miles away from JP Morgan and private equity investment.
But the fans have rallied round, because they have the power to. It's theirs, they are custodians, and they stepped up when their club needed it.
Seddon paid tribute to those who contributed, "It's brought the best out of people. Our biggest asset is our supporters. In the first three months of the pandemic our supporters raised £100,000, which is incredible. We kept costs right down to a minimum. It's been hard.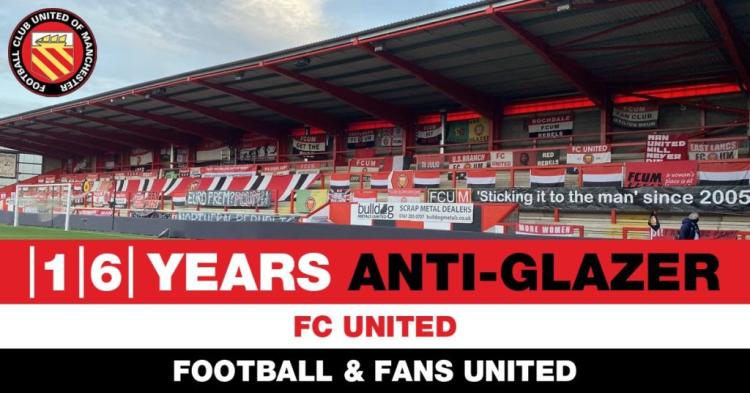 "But we don't know how it will impact us longer term. Football is a habit for me, and we've got a whole bunch of support base who haven't been to watch us for two years. Have they found other things to do on a Saturday?
"Hopefully they'll be back. Short term I think we're in a decent position, thanks to the generosity of our supporters. This is going to be something that is going to take our club and clubs like us a long time to recover for."
Why we watch football
And Seddon is keen to remind us why we're in this at all, at any level. It's the heartbreak, the disasters, the moments pondering why you support a team that never wins, that make the moments of success the type that you remember for the rest of your life.
READ MORE: Barcelona, Laporta, and a 2004 hidden video
And that's perhaps the thing that enraged Super League deniers the most. No relegation, no competition, just dilutes the glory and makes it vacuous, unfulfilling, and not what we're in this for as fans. Seddon's concluding message sums up why his team exists, and why the Super League hopefully never will.
He concluded: "There's moments you live for, like Rochdale with FC United when we won in the first round of the FA Cup, but you also live for the losses and the relegations and those make the wins all the sweeter. And yet we're moving to a model where some of these losses really won't matter.

"The clubs are no longer owned by people who grew up watching football. For me it feels like a pivotal moment. Either we stop it now, or we deal with the consequences."