Who is Carney Chukwuemeka? Chelsea's new midfield wonderkid from Aston Villa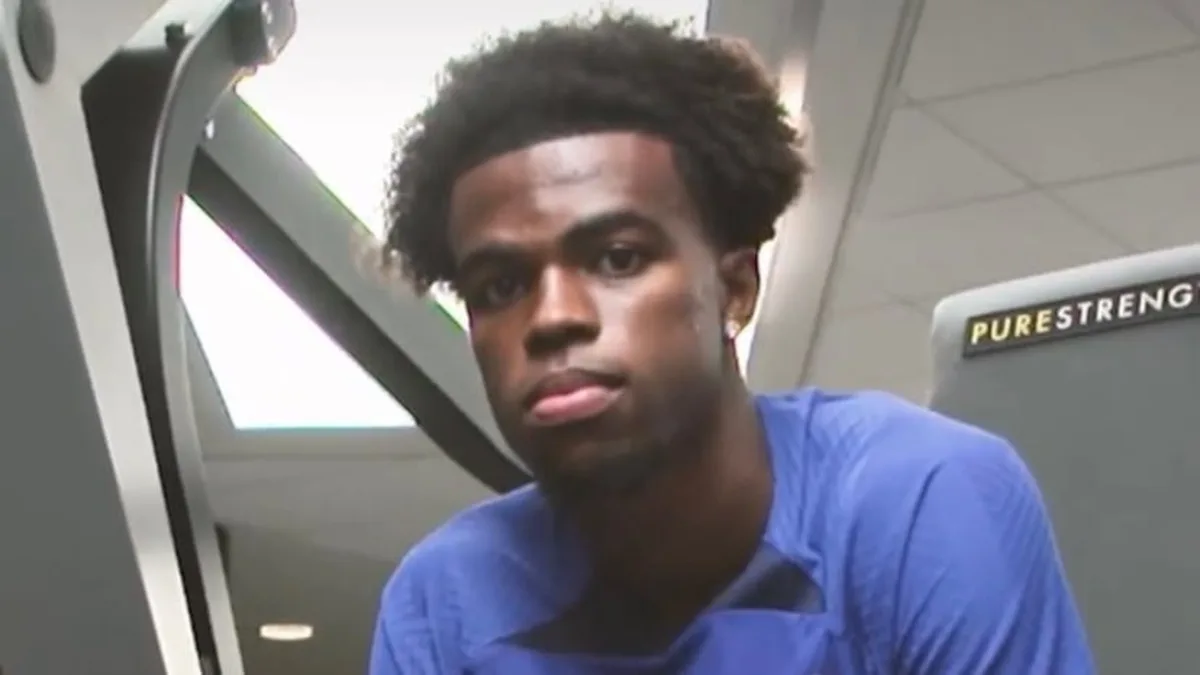 Back in April 2021, Aston Villa Under 18s demolished Newcastle United 6-1 in the FA Youth Cup to earn a place in the semi-final of the competition, with 17-year-old midfielder Carney Chukwuemeka scoring a hat-trick.
That performance is what made everyone stand up and take notice of his potential.
The young star has been enjoying a burgeoning reputation due to his exploits in the youth set up at Villa Park, but after refusing to sign a new contract with the club, Chelsea have beaten a host of clubs to his signature for a rumoured fee of £15 million.
Introducing your newest blue, Carney Chukwuemeka! 🤝#ChukwuemekaIsChelsea pic.twitter.com/Ojsh38bKBC

— Chelsea FC (@ChelseaFC) August 4, 2022
So, what kind of player is he, and what can we expect from him in the future?
What position does Carney Chukwuemeka play in?
Chukwuemeka is usually deployed as a central midfielder though can play slightly further forward.
How good is Carney Chukwuemeka?
At the moment it seems like the sky is the limit for Chukwuemeka as he would appear to possess all the talent necessary to go far.
He is composed on the ball, can pick a pass from midfield, and is extremely athletic, which allows him to continually heap pressure on the opposition with his pressing, should he be asked.
However, his greatest talent is arguably his shooting as two of his goals in the aforementioned game against Newcastle last season were of the highest quality.
His first came via a neat dribble into the box followed by a curled effort into the top corner, while the second was placed perfectly into the bottom corner from the edge of the box.
Aston Villa director Christian Purslow previously described Chukwuemeka as the best player in the country in his age group when he was 16.
Welcome to Chelsea, Carney Chukwuemeka pic.twitter.com/TeaVIRIhcV

— Series Abíọ́dún 'Baj ☻ (@Engr_Series) August 2, 2022
"The ultimate goal is to populate the under-23 team with 11 outstanding 16, 17 and 18-year-olds, then I will know it's working," the Villa chief executive said on a fans forum in 2020.
"And that will take years, not months. We need to be higher in recruiting the best eight-year-old, nine-year-old, 10-year-old, 11-year-old, 12-year-old, 14, 16, one a year that makes it and gets a professional contract at 16.
"I want that player. We have one right now, probably the best 16-year-old in England, Carney [Chukwuemeka]. Absolutely no debate, he's starting for the under-23s."
Chukwuemeka made 12 appearances for the Villa first-team during the 2021/22 season under Steven Gerrard, picking up his first senior assist in a 2-0 win over Norwich in the Premier League.
He also helped England win the U19 European Championship, with three goals and two assists in just five matches.
What clubs are interested in Carney Chukwuemeka?
According to the Birmingham Mail; Manchester United, Manchester City, Liverpool, Bayern Munich and Juventus have all scouted Chukwuemeka at one point over the past year.
Following his performances at the U19 Euros, Borussia Dortmund also entered the race, keen to continue their success of buying youngsters from England after Jadon Sancho and Jude Bellingham.
Barcelona, Newcastle and Milan were all among the sides competing to sign Chukwuemeka after it became clear he would not sign a new deal at Villa but a deal was agreed for him to join Chelsea.
When does Carney Chukwuemeka's contract expire?
Chukwuemeka's contract at Aston Villa was until 2023 and he is thought to have penned a deal until 2028 at Chelsea.
What age is Carney Chukwuemeka
Chukwuemeka was born on 23 October 2003. He is 18.
What height is Carney Chukwuemeka
Chukwuemeka is 182cm, or around 5ft 9in.
What weight is Carney Chukwuemeka
Chukwuemeka weighs 70 kilograms, or around 11 stone.
What football boots does Carney Chukwuemeka wear
Chukwuemeka wears Adidas X Speedflow.1 soccer cleats.
What is Carney Chukwuemeka's Instagram?
Chukwuemeka's Instagram account has 81k followers as of July 2022.
Who is Carney Chukwuemeka's girlfriend?
Chukwuemeka is currently not dating anyone publicly.