Barcelona, PSG and Juventus would be crazy to meet Aguero's contract demands
Sergio Aguero will be a free agent at the end of the season which his contract with Manchester City expires and is interesting the likes of Barcelona, Paris Saint-Germain, Chelsea and Juventus.
Aguero, though, will not come cheap. According to Gazzetta dello Sport, the Argentine legend is demanding a salary of €12 million per season.
Can Aguero justify such demands, though?
A fading force?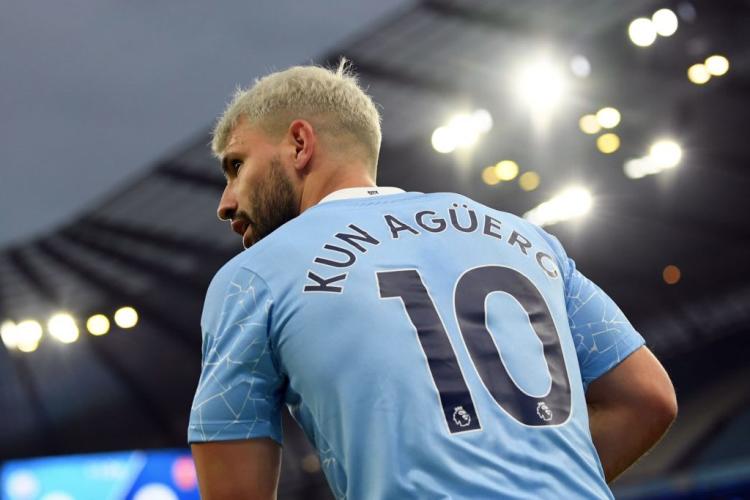 Aguero is certainly a storied forward with a proven track record and can call upon numerous highlights from a trophy-laden career as evidence to support his demands. Most memorably, of course, he netted Manchester City's title-winning goal in the 2011/12 season – his first at the club.
In recent seasons, though, Aguero, who is already 32, has shown signs of decline – at least physically.
This term, for example, he has been plagued with injury issues. Indeed, he has managed only 15 appearances and has returned a meagre two goals. His first – and so far only Premier League strike – was a penalty against lowly Fulham.
In the 2019/20 campaign, meanwhile, he managed to play only 24 Premier League matches – around two-thirds of Man City's fixtures – and while his return of 16 goals was certainly creditable, Europe's biggest clubs must be wondering whether Aguero is worth the risk.
Aguero's Man City record
| SEASON | GAMES | GOALS |
| --- | --- | --- |
| 2011/12 | 48 | 30 |
| 2012/13 | 40 | 17 |
| 2013/14 | 34 | 28 |
| 2014/15 | 42 | 32 |
| 2015/16 | 44 | 29 |
| 2016/17 | 45 | 33 |
| 2017/18 | 39 | 30 |
| 2018/19 | 46 | 32 |
| 2019/20 | 32 | 23 |
| 2020/21 | 15 | 3 |
Just as transfer fees have taken a dramatic hit due to the Covid-19 pandemic, player wages will also adjust, albeit more slowly due to the long-term nature of contracts. Aguero, in the veteran stage of his career, is set to be one of the first victims of this.
Chelsea could afford to meet his demands but those other clubs credited with an interest in him are likely to be put off with such a lavish salary.
Barcelona, for example, are being forced to cut back on their wage bill. They are in no position to sign Aguero if he has at risk of missing so many matches, which recent evidence shows that he is. Memphis Depay, also available on a free transfer this summer, represents a cheaper, more reliable and longer-term investment.
Juventus are in a similar position PSG, too, will feel that there are alternatives in the market.
In this era of uncertainty, clubs need guarantees, and as good as Aguero was – arguably still is – he offers few of those at a price point of €12m per season. It is time for the Man City man to readjust his demands.