Who is Hannibal Mejbri? The French wonderkid tipped for big things at Man Utd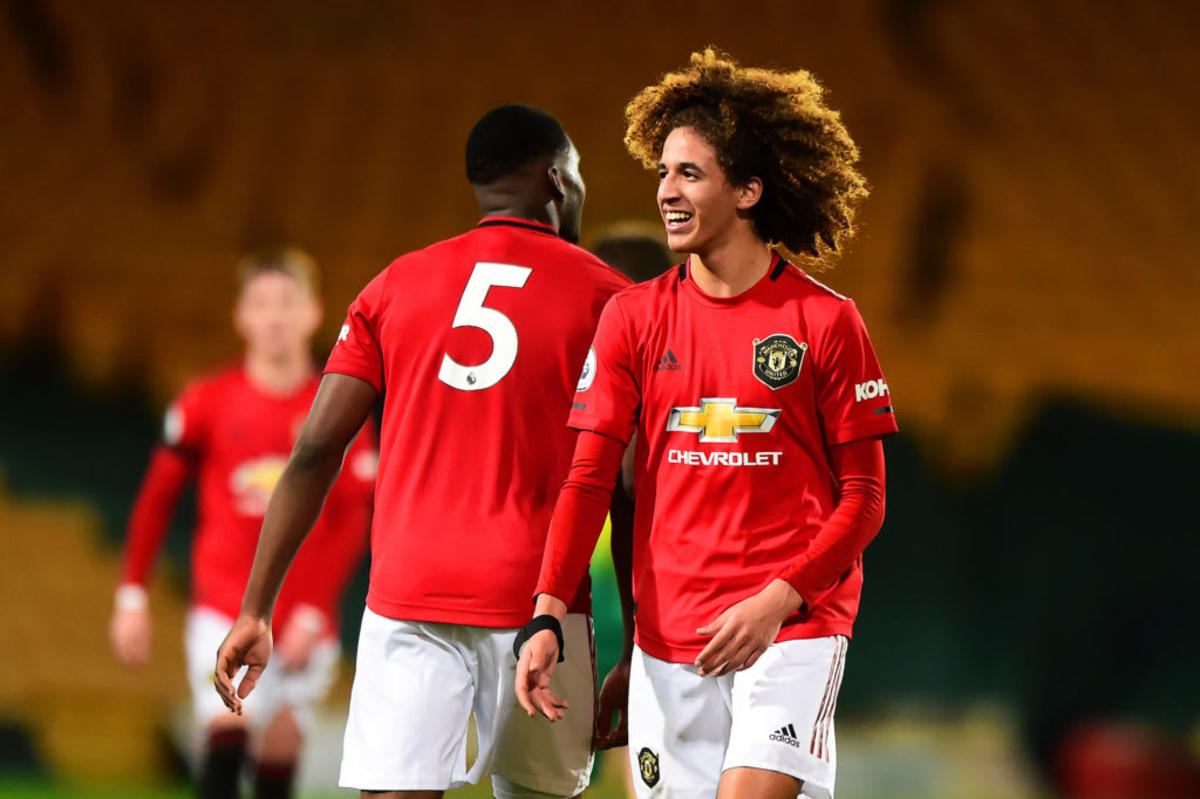 Hannibal Mejbri won plaudits for his display of character in Manchester United's 4-0 defeat to Liverpool on Tuesday.
The 19-year-old came on once the result was already a full gone conclusion but went about his cameo with plenty of energy.
In contrast to his teammates, Mejbri looked as though he didn't enjoy losing so badly to a historic rival, which club legend Gary Neville credited him for.
What position does Hannibal Mejbri play in?
Mejbri is a midfielder who usually adopts a playmaker or a box-to-box role.
He has an outstanding command over possession which allows him to dictate play from areas further back, but is also energetic and fit which allows him to get about the park if his team is playing a high-press.
How good is Hannibal Mejbri?
When Man Utd let promising youngster Angel Gomes leave on a free transfer a couple of years ago, though they did attempt to keep him, the Old Trafford faithful were upset that a young player of his calibre had been allowed to leave for nothing.
But, when news started circulating about how good Mejbri was Gomes was quickly forgotten about within the Man Utd academy.
Head of first-team development Nicky Butt, who also plays a big part in youth development, compared Mejbri to some of Man Utd's legendary former players like Bryan Robson, Roy Keane, David Beckham, and Ryan Giggs.
🗣 Gary Neville on Hannibal Mejbri: "He's going round, to be fair, trying to kick people. But he didn't like the idea of Liverpool trying to take the mickey out of them." [Sky Sports]

— UtdDistrict 🇺🇦 (@UtdDistrict) April 19, 2022
''Leaders are always looked at like a Roy Keane, a Steve Bruce, a Bryan Robson, those kind of verbal, real aggression, real leaders,'' Butt said previously.
''And then you've got leaders like Paul Scholes or David Beckham or Ryan Giggs, who's quiet but really leads by example of how they play and how they work hard.
''We've got the old-fashioned leaders, if you like, who are going to talk to the players and drive the team.
''Hannibal (Mejbri)'s a leader. The way he plays his football is 100mph, he's non-stop running up and down.''
What clubs are interested in Hannibal Mejbri?
Thankfully for Man Utd, nobody at the moment is looking at Mejbri as only last year he signed a contract extension at Old Trafford..
But, when the Premier League giants initially signed him from Monaco in 2019 for a fee that could reach £8.5 million there was a host of teams interested including reportedly Manchester City, Bayern Munich, and Paris Saint-Germain.
Though these clubs may still retain a long-term interest in the young Frenchman, his stock and value will continue to rise at Man Utd as he begins to break into the first team.
When does Hannibal Mejbri's contract expire?
Mejbri's current deal expires in June 2026, meaning his value is high and it would take a significant offer to sell.
What is Hannibal Mejbri's Instagram?
Mejbri's Instagram account has 830k followers as of April 2022.