Is Chelsea striker Timo Werner getting better or worse under Thomas Tuchel?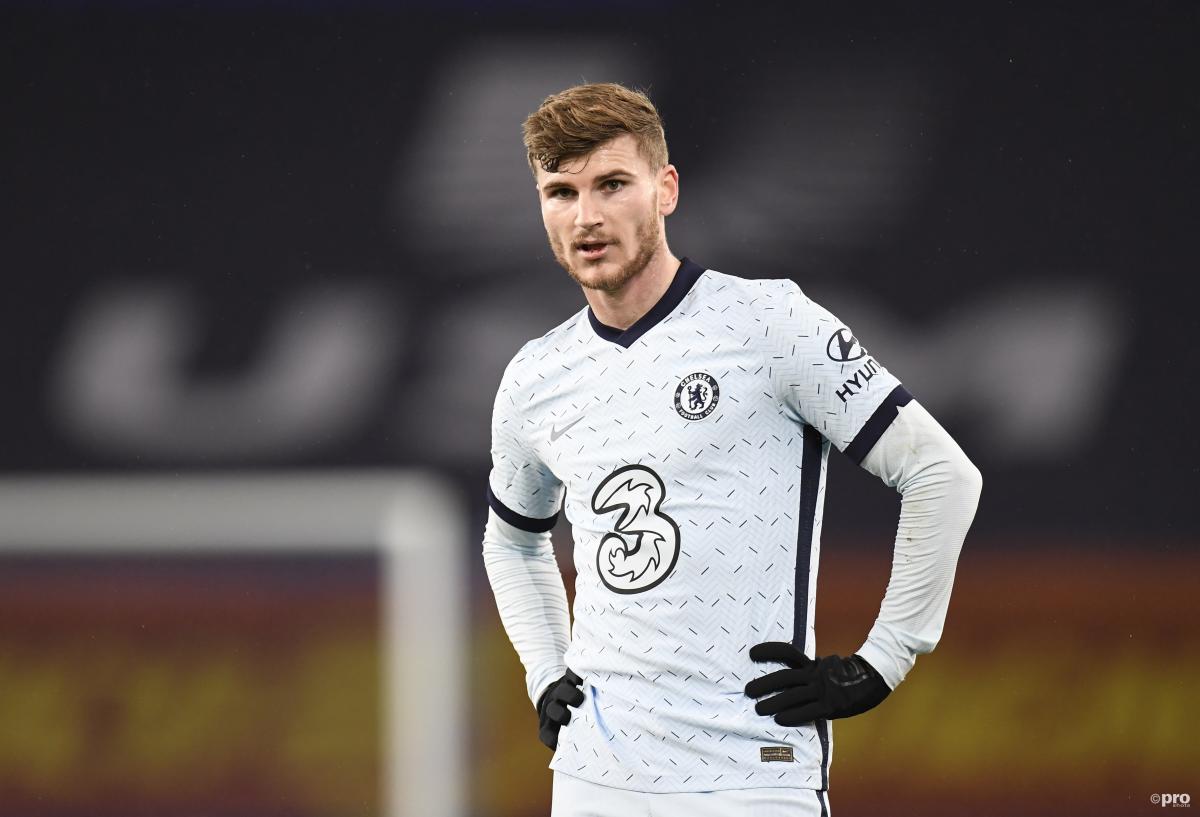 Chelsea striker Timo Werner should have scored against Liverpool on Thursday night. He had plenty of opportunities to do so.
With just 16 minutes on the clock an ambitious and somewhat fortunate punt from Cesar Azpilicueta floated over the Liverpool defence and landed right in front of the German striker, but his delicate touch wasn't enough to get by the Anfield keeper.
Eight minute later Werner had the ball in the back of the net after seemingly beating Liverpool's offside trap. However, VAR had another look at the Chelsea striker's positioning and deemed him offside. Another chance wasted.
Then, following Chelsea's opening goal from Mason Mount and Liverpool's defence pushing even further up the pitch, Werner latched onto a through ball with 13 minutes of the game left. With just the goalkeeper to beat from an, admittedly, tight angle, the striker once again failed to convert his chance.
Chelsea won but it was yet another game in which they had to do so in spite of Werner's best efforts to convert chances up front. While Thomas Tuchel has undoubtedly improved the Stamford Bridge side some are beginning to wonder if Werner is still just as error prone in attack. 
Timo Werner's Chelsea stats under Thomas Tuchel
| | |
| --- | --- |
| Minutes | 656 |
| Goals | 1 |
| Total xG | 2.44 |
| Assists | 1 |
Werner's performances at Chelsea under Tuchel
Over the course of Tuchel's first 10 games in charge of the Premier League side, Werner has played in 656 minutes of football across three competitions and we can begin to see whether the young striker is improving under Tuchel or not.
With just one goal from those appearances and a further assist to his name, Werner doesn't seem to have improved dramatically since Tuchel took over the reigns at Stamford Bridge. His goals per 90 minutes under Tuchel currently sits at 0.14, as does his assists per 90 minutes. Which are both quite far off his overall season average of 0.38 goals and 0.21 assists per 90 minutes.
Even when we dig into the more detailed stats they don't suggest any improvement in performances for the German international. Although Werner clocked a number of chances against Liverpool on Thursday night, his xG per 90 since Tuchel took on the job stands at just 0.33 – which is a notable dip in his season average of 0.47.
Few doubt that Tuchel rates Werner and that the young striker will eventually come good at Chelsea in time, but any hopes of the German manager being able to flick a switch and turn his compatriot into a Premier League goal machine seem to have been slightly too optimistic.