How would Sergio Aguero fit in at Barcelona?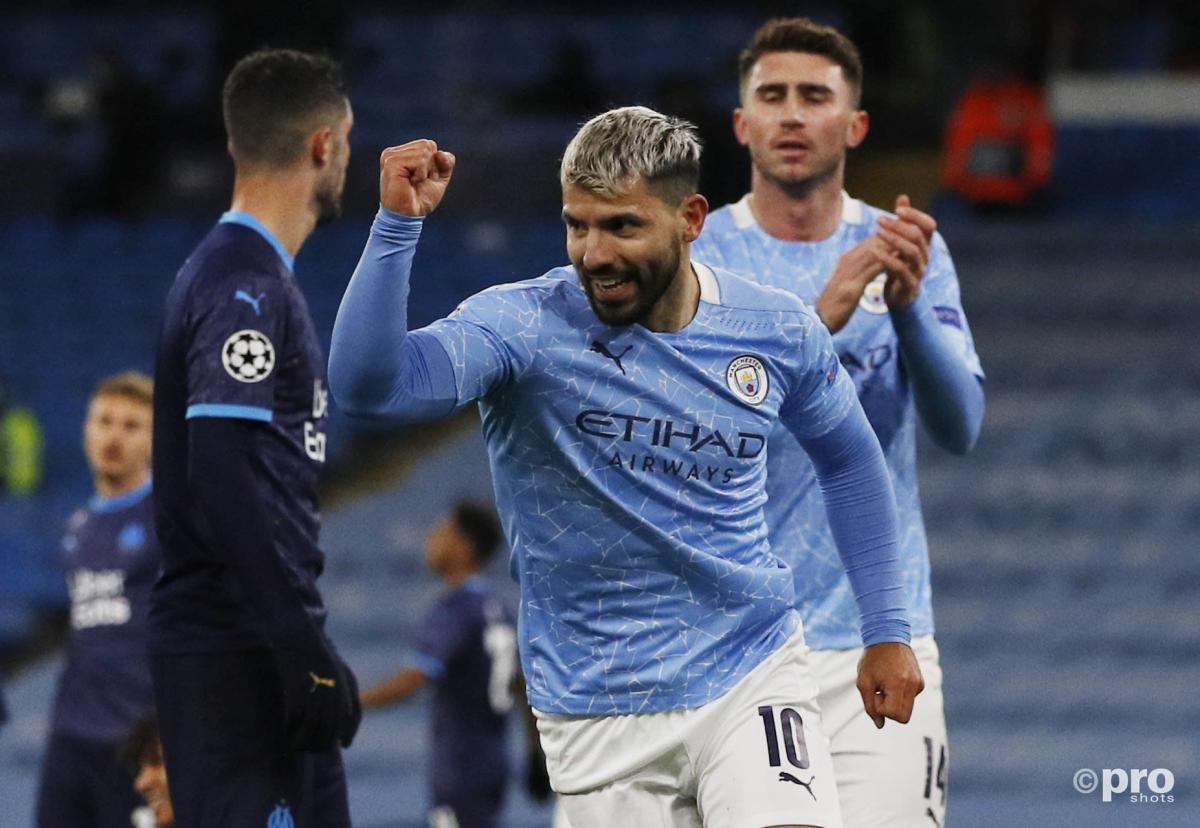 News of Sergio Aguero's departure from Manchester City had been expected for some time, but when it came on Monday night it still felt like a bombshell to City fans and neutrals alike.

His injuries have caught up with him over the past year or so, and his inability to play regularly under Pep Guardiola has meant that a decision over renewing his contract became riskier almost by the game. He has looked his most ineffectual and there is a belief that if City are to fulfil their ambition of domestic and continental domination, they need to be ruthless.
READ MORE: Five potential destinations for Sergio Aguero – from Barcelona to Chelsea

Nevertheless, Aguero is among their greatest ever players, sitting proudly as their all-time top goalscorer, the highest-scoring foreign player in Premier League history and the man probably responsible for the competition's most iconic moment; his last-gasp title winner against Queens Park Rangers in 2012.

But at 32, he could still offer a lot to a club in Europe. Barcelona have been heavily linked with the Argentine; they've paid the price for allowing Luis Suarez to depart last summer and may well be in the market for an experienced striker.

But how would he fit in at Camp Nou?
Barcelona XI featuring Aguero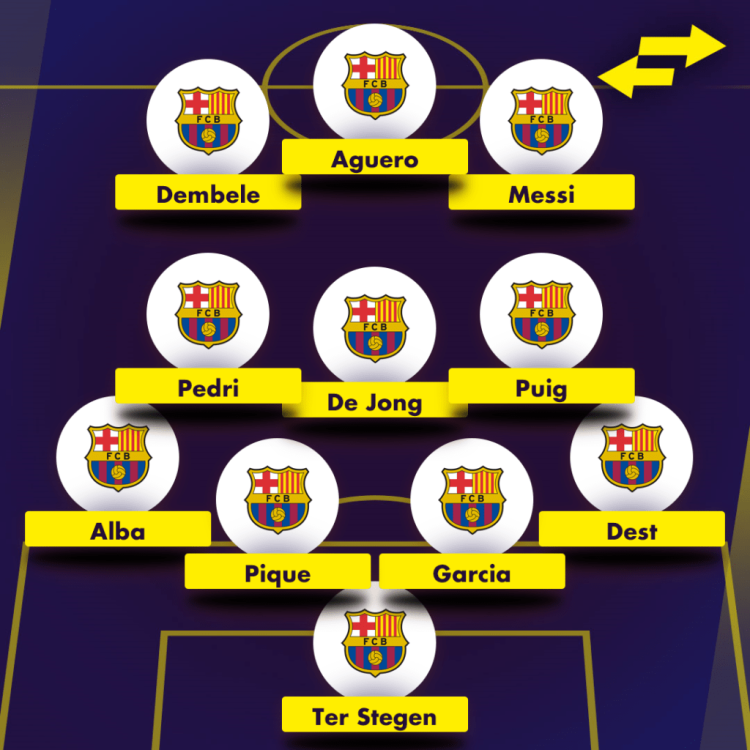 Aguero's friend and international teammate Lionel Messi's future is up in the air currently, too. His contract is up this summer and an entire saga has developed ever since he tried to force his way out of the club.

But many have suggested the opportunity to play with Aguero at club level would appease him. Joan Laporta's second term as president will certainly help, too. For argument's sake, lets assume Messi stays.

Gone are the days of traditional central strikers being forced out wide to accommodate Messi in the middle at Barcelona. He would maintain his position on the right, while Aguero could operate off the shoulder up front, just as Suarez did.

Messi's preference to drop deep and control, rather than get into the box, means Aguero wouldn't have his area invaded. He could quite happily operate as a box striker, which is something Barcelona have badly needed this season.

On the left, the pace and youth of the in-form Ousmane Dembele would certainly compliment the two of them. This would be an attacking shape, and would also allow Barcelona to remain in their familiar 4-3-3 shape.

His City team-mate Eric Garcia has stated his desire to move to Camp Nou, meaning the entire team could have a fresh outlook next season. Dutch pair Georginio Wijnaldum and Memphis Depay have also been linked, but Garcia is a much more likely signing.
Youngster Riqui Puig could be given more of a look-in next season, potentially at the expense of veteran midfielder Sergio Busquets.