Could Philippe Coutinho return to the Premier League?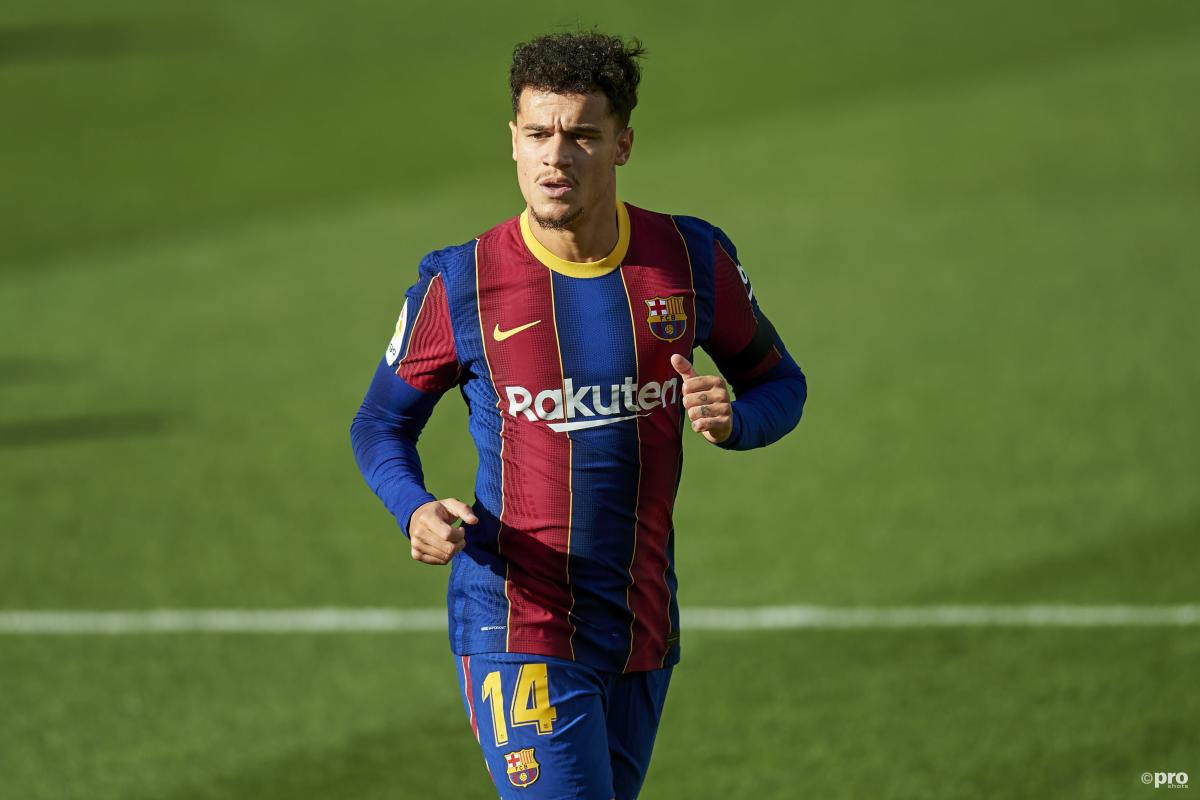 Joan Laporta is back as president at Barcelona, but instead of bullishly declaring to take the club back to the top and ushering in a new era with a signing like Ronaldinho, he will have to take a much more cautious approach to his second term.
For one thing, he has over £1bn of debt to clear. There will be more outgoings than incomings for the time being, and while Laporta has made a campaign pledge to ensure Lionel Messi is not one of them, it is said that Philippe Coutinho will be among the first to depart from Camp Nou in the summer.
On their Transfer Centre blog, Sky Sports have suggested that the Brazilian's unhappy stay at the club will end in just a few months' time. Following his staggering £140million switch from Barcelona in January 2018, he failed to hit the ground running and has never truly been able to establish himself at the club.
Arguably his most famous moment involving them was during a loan spell at Bayern Munich last season when he scored in an 8-2 Champions League semi final victory, ending Quique Setien's reign as manager before Ronald Koeman replaced him.
A Premier League return feels complex
If Coutinho was hoping to move to Bayern permanently last summer or even return now, he will be left disappointed. The arrival of Leroy Sane meant he wasn't needed at the Allianz Arena. In general, his age is a huge factor in his next destination.
There is little doubt that, at 28, Coutinho still has a lot to offer; he is very much any the peak of his powers in that regard. But the top clubs will more often than not look towards the future, and the only way will likely be down for him from here. Barcelona will know they must take a hit on the playmaker, but they will want to recoup as much of their outlay as possible. For the price he will cost, it is likely that clubs will look towards the future.
As a household name, Coutinho fits the bill for what Manchester United were looking for prior to Ole Gunnar Solskjaer's arrival at Old Trafford, but that is an unlikely avenue now. Chelsea looked elsewhere last summer, while Manchester City will have bigger targets.
Tottenham have been linked before, but with Champions League football far from a given in North London, it is difficult to see the player settling there. The same goes for Arsenal, who would struggle to afford him.
Having left Liverpool with his stock high, he may well welcome a return to Anfield, but again, the Champions League question remains unanswered.
From being viewed as one of the world's very best players, Coutinho has found himself in the footballing wilderness. It is hard to see his route out of it.