Could Chelsea beat Arsenal to Odegaard signing this summer?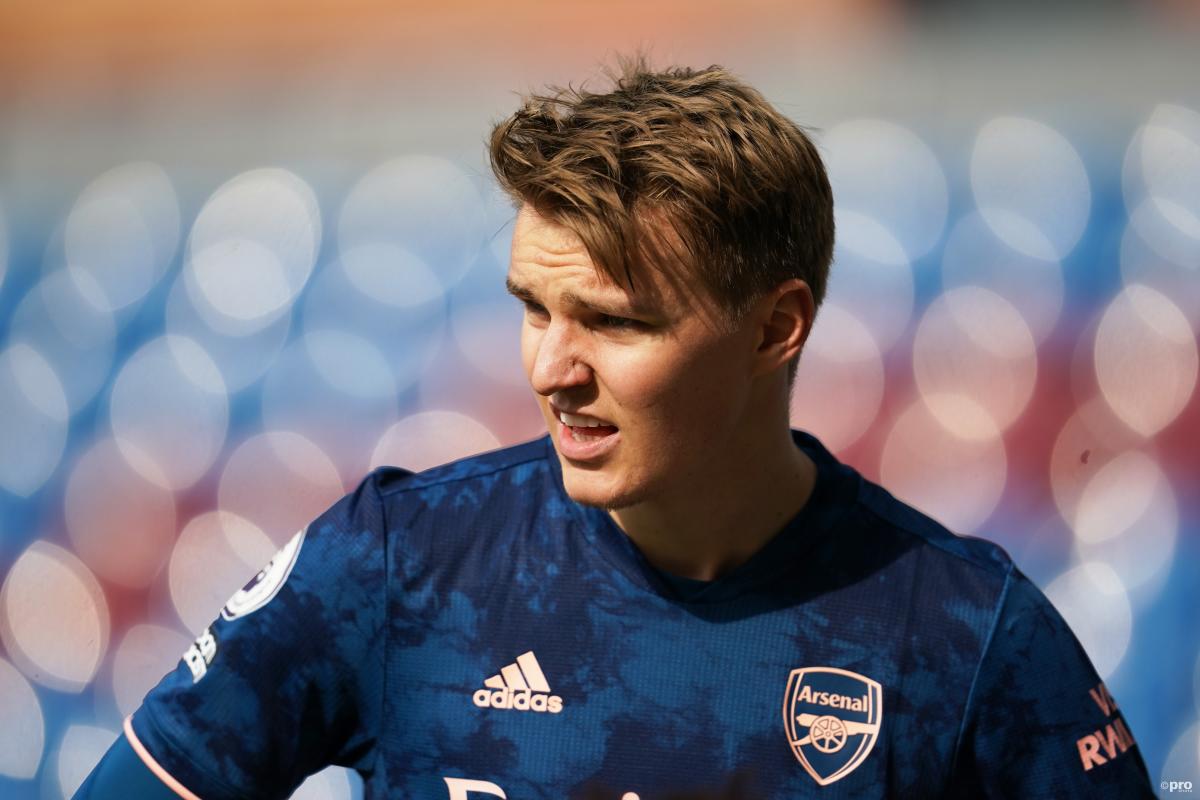 Arsenal seem to be doing everything they possibly can to sign Martin Odegaard on a permanent deal from Real Madrid in the summer.
At least that's what the newspapers would have you believe. A day doesn't seem to go by without some huge report in an English paper claiming some, dramatic shift has happened.
In truth, very little has probably happened since the player arrived on loan. Arsenal are impressed by his talents, Madrid probably have no intentions to sell him and unless some serious money is exchanged the Norwegian is likely to be returning to Spain in the summer. 
READ MORE: Who is Ibrahima Konate? The RB Leipzig star set for a move to Liverpool
However, one factor that could make a serious change to this transfer saga is if another club were to get involved. And that seems to have finally happened.
According to the Daily Star, Odegaard's performances in the Premier League have attracted the interest of Chelsea who may now try to swoop in and buy the midfielder in the summer.
So how likely are Chelsea to sign the Norway international this summer and should Arsenal worry about their cross-city rivals beating them to the punch?
Could Chelsea sign Odegaard in the summer?
While you'd probably struggle to find a Chelsea fan that wouldn't welcome a player like Odegaard in their squad next season, there are serious questions over the club's need for another midfielder.
Since taking over in January, Thomas Tuchel has enjoyed the consistent and reliable performances of a midfield trio that consists of Jorginho, N'Golo Kante and Mateo Kovacic, with Mason Mount either fitting into the midfield positions or playing further forward.
Indeed, Chelsea's current roster of midfielders have been so successful under Tuchel that the club's own midfielder prospect Billy Gilmour has struggled to get a look in at all in the Premier League and has been reduced to games in the FA Cup.
And while Odegaard may consider himself more senior and experienced than Gilmour, he may undoubtedly look at the Scot's situation and wonder how likely he is to get game time in Tuchel's side next season.
Equally, when we consider how much Chelsea may need to invest in players elsewhere in the team, it also seems unlike that the club would be willing to blow over £30 million and a large chunk of their summer budget on a second or third-choice central midfielder.