Arteta: Arsenal loanee Odegaard can be 'complete player'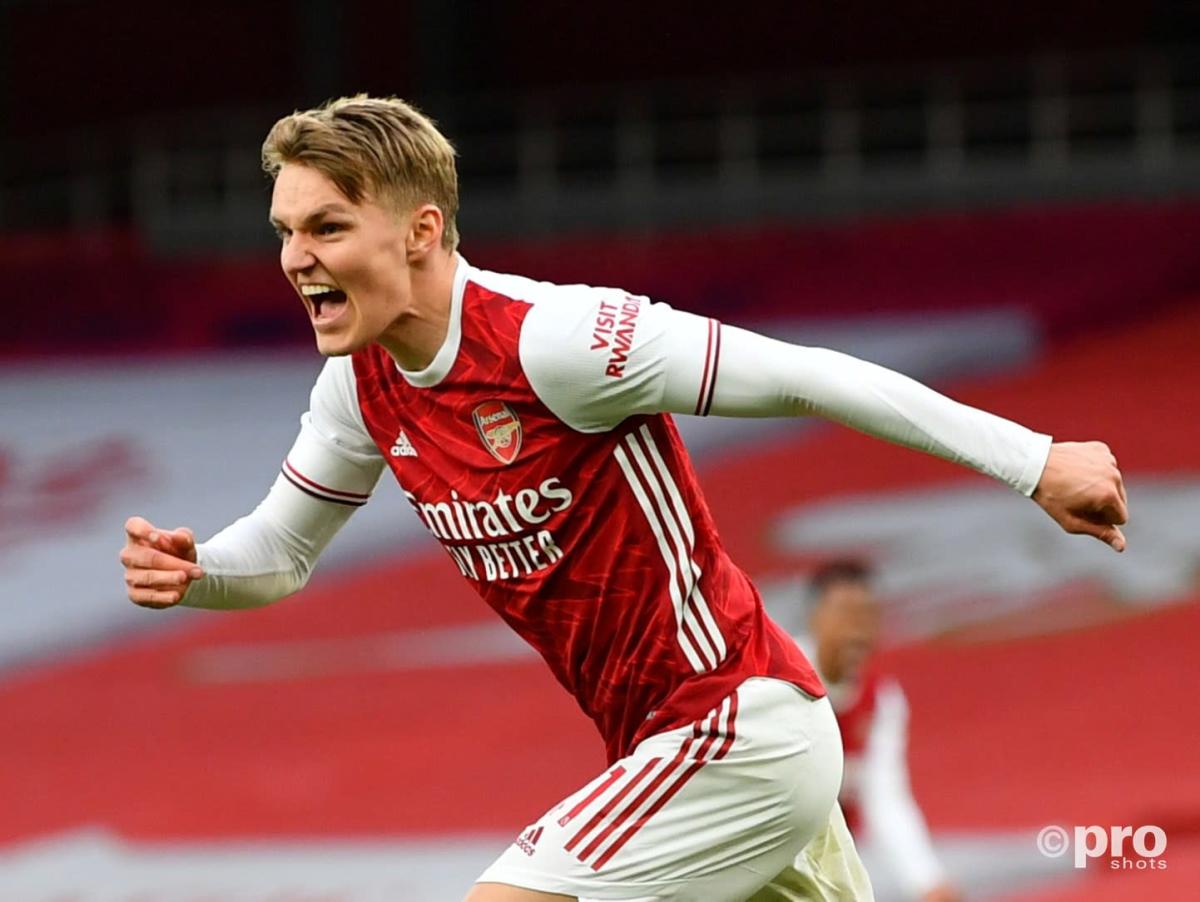 Mikel Arteta believes Arsenal loanee Martin Odegaard is on his way to becoming a 'complete player'.
The Norwegian is on loan to the Gunners from Real Madrid until the end of the season and has made a good impression since arriving in January.
He has started seven of Arsenal's last eight games – coming on as a substitute in the other – and scored his first Premier League goal in a North London derby win over Tottenham last weekend.
And Arteta is convinced that the 22-year-old only needs to add that consistent goal threat to take his game to the next level.
The Spaniard said: "He's doing something which in my opinion he could improve a lot, which is getting in the opponent's box and being more decisive in the scoreline.
"He's doing that. He's scored two goals, he's got some really important arrivals in the box and he looks all the time really dangerous.
"It's something that if he adds that to his game he becomes a real complete player."
Odegaard has built up a strong on-pitch relationship with fellow attacking midfielder Emile Smith-Rowe that proved the key to unlocking Tottenham last time out.
On the pair's understanding, Arteta added: "The plan was to have more options and to start to create a relationship between players who in our opinion could play together.
"We worked as a club to try and identify those talents. Good players can always play together."
Arteta took the surprise decision to bench Pierre-Emerick Aubameyang for Sunday afternoon's derby fixture, a move he later revealed resulted from his captain turning up late for a pre-match meeting.
But the Arsenal boss insists both he and the player have now moved on, and said: "We talked. Everything has been resolved in a really positive way and we move forward."