Aguero, Shearer, and the most hat-tricks in Premier League history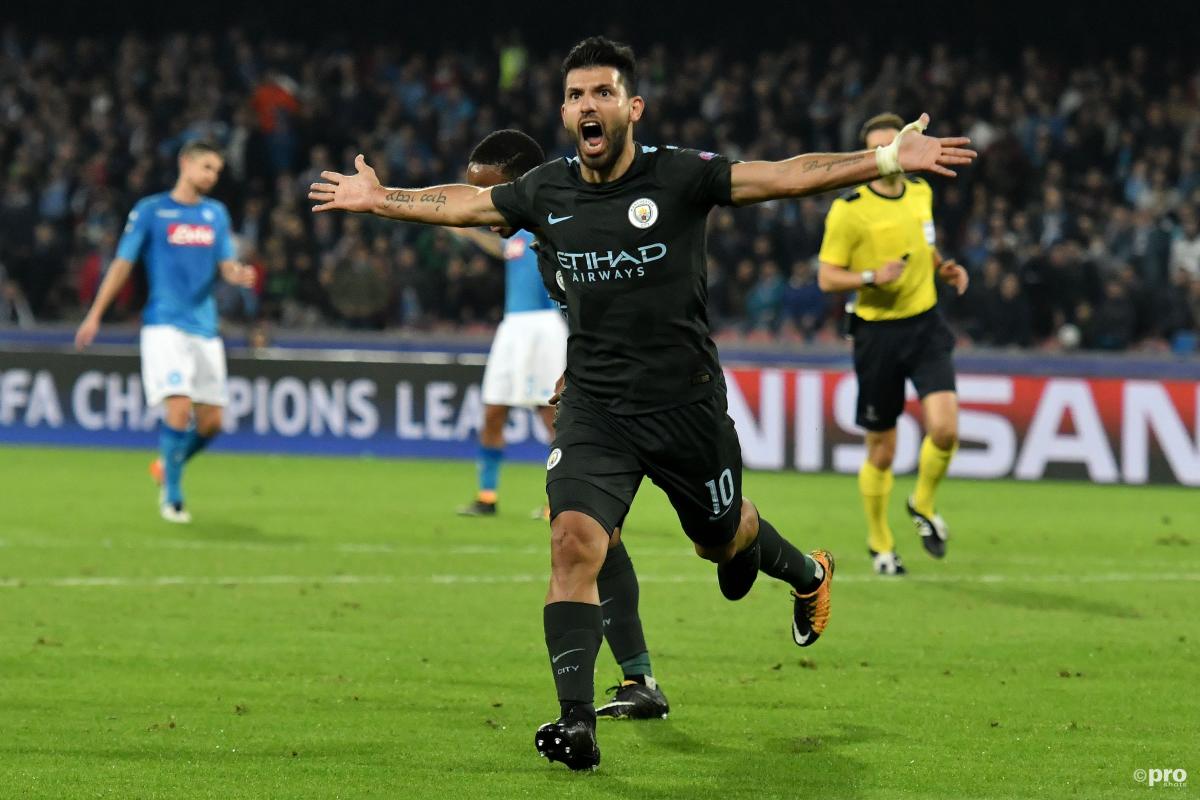 Manchester City recently announced that Sergio Aguero would be leaving the club at the end of the 2020/21 season following a decade-long association with the Premier League giants.
Aguero is City's all-time record goalscorer, having amassed a huge 257 goals during his time at the Etihad, far surpassing Eric Brook in second place on 177.
In the Premier League alone, he has scored 181 goals which puts him fourth on the all-time list behind Andy Cole, Wayne Rooney, and Alan Shearer.
He does, however, have the record for the most hat-tricks scored in the competition, with 12.
Most hat-tricks in Premier League history
| Player | Hat-tricks |
| --- | --- |
| 1. Sergio Aguero | 12 |
| 2. Alan Shearer | 11 |
| 3. Robbie Fowler | 9 |
| 4. Thierry Henry | 8 |
| 4. Harry Kane | 8 |
| 4. Michael Owen | 8 |
| 7. Wayne Rooney | 7 |
| 8. Luis Suarez | 6 |
| 9. Dimitar Berbatov | 5 |
| 9. Andy Cole | 5 |
| 9. Ruud van Nistelrooy | 5 |
| 9. Ian Wright | 5 |
| 9. Robin van Persie | 5 |
In January of 2020, Man City demolished Aston Villa 6-1 and within that fixture Aguero scored his 12th hat-trick for the club which enabled him to leap beyond Shearer into the top spot for the most hat-tricks scored in the history of the competition.
With those goals in the same match, he also became the highest-scoring overseas player in Premier League history. The aforementioned English trio of Shearer, Rooney, and Cole are the only players who have scored more.
Only five players have scored five goals in a match – Aguero, Shearer, Cole, Jermain Defoe, and Dimitar Berbatov.
The quickest hat-trick every scored in the Premier League was by Sadio Mane, scoring three times in two minutes and 56 seconds for Southampton against Aston Villa.
Five players have each scored hat-tricks for three different clubs – Yakubu (Blackburn, Everton, Portsmouth), Nicolas Anelka (Arsenal, Chelsea, Manchester City), Kevin Campbell (Arsenal, Everton, Nottingham Forest), Les Ferdinand (Newcastle, QPR, Tottenham) and Teddy Sheringham (Manchester United, Portsmouth, Tottenham).
Aguero, of course, still has until the end of the season to add to his goalscoring tally with Man City and potentially even earn another hat-trick, which would put him further ahead on the leaderboard.
At the moment, the the closest player to him who is still playing is Kane.