Ziyech: My first six months at Chelsea haven't gone to plan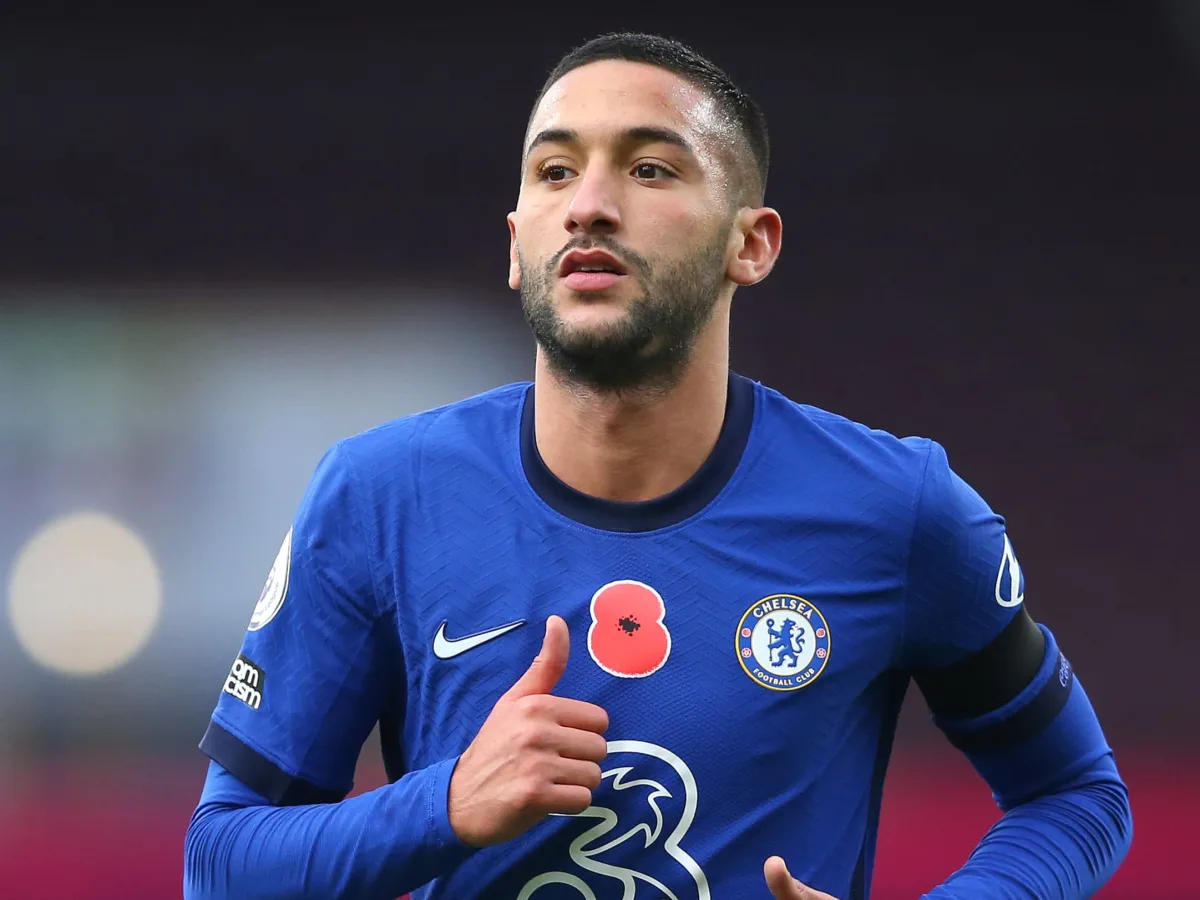 Chelsea forward Hakim Ziyech has admitted that his start to life in the Premier League hasn't entirely gone to plan but hopes to continue improving under new manager Thomas Tuchel.
The Morocco international joined Chelsea last summer from Ajax for a reported £36 million and while his struggles have paled in comparison to more expensive signings like Timo Werner and Kai Havertz, Ziyech has still failed to live up to his transfer fee.
In 18 appearances for the Stamford Bridge side, Ziyech has managed just two goals and four assists this season.
And, when asked to reflect on his first six months at the club, the forward admitted that he could be doing much better.
"At the beginning everything is new and it is nice but I really also love to be around my family and my mother and my brothers and friends, but at this time it is not possible," he told Chelsea's official website.
"So after a while it was a little bit difficult but you start to get used to it. I am now six or seven months here and I have started to adapt to things more and more.
"Of course, the last six months did not go exactly how I wanted to think it would but it is what it is and you still need to keep improving. I had that bad luck with my injury when I came in but still there is time."
Despite his initial setbacks under Frank Lampard, Ziyech will now have the opportunity to prove himself under the new manager and essentially start again in Tuchel's side.
And when asked about how the team are feeling under Tuchel's guidance, Ziyech suggested that he was certainly enjoying the new ideas and tactics that his new manager has implemented.
"It's been good so far," he added. "We've had a good week. It's not always nice when a manager leaves and a new one comes in but he's brought his new ideas and everybody is excited to work under him.
'"The training has been different and in the last two games our formation and playing style was different as well so he really has his own ideas about the game. For us, it's important to adapt quickly to it, to focus on the games and to follow the information the coach is giving us so we play how he wants us to play."