Ziyech: How has he performed at Chelsea compared to Ajax?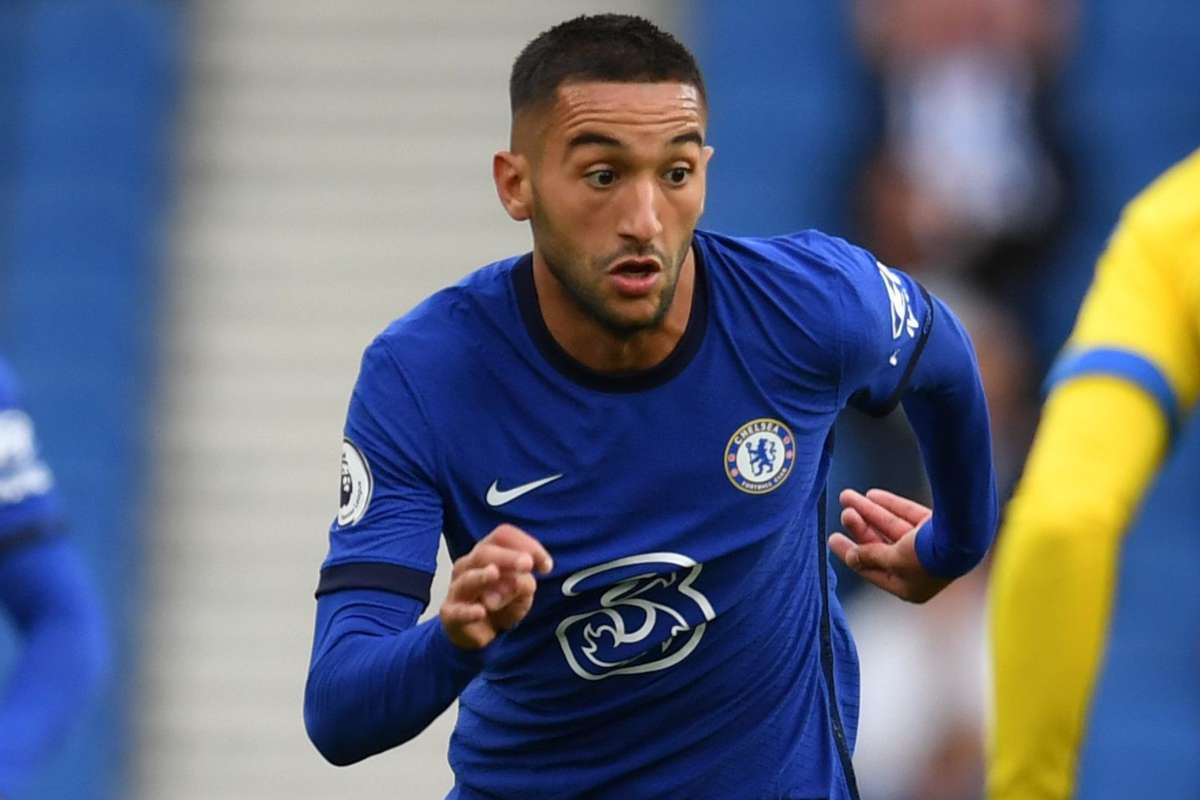 Chelsea spent big in the summer of 2020, and signing Hakim Ziyech for £36m from Ajax was seen as smart business by most, adding a player of genuine creativity to a side lacking such in Frank Lampard's first season.
However, injury issues have hampered Ziyech's start to life at Stamford Bridge, and with Thomas Tuchel replacing Lampard just last week, he's had to adapt to a completely new style of play during his first six months in England.
Viewed as the pick of the bunch in the Eredivisie, Ziyech led the key passes per 90 and shots per 90 charts in his final four years in the Netherlands (of players to play more than 1000 minutes per campaign), and his style and swagger saw him light up the league every time he walked on the pitch.
In regards to his time at Chelsea, Ziyech has suffered from the step up in league slightly, and whilst his eye for an impossible pass, and technical proficiency have been evidently displayed at Stamford Bridge, he's yet to reach his Ajax form.
In the Premier League, he is currently averaging a goal or an assist every 159 minutes, whereas in his final season at Ajax, he was incredibly at a rate of one every 85 minutes.
Now this drop-off is to be expected when moving to top league, but Ziyech will need to step up his output, along with Chelsea's other summer signings, if the Blues want to climb back into the top four.
Another key decrease in performance for Ziyech this year has been his dribbles per 90.
Last year, they were at an impressive 3.0 in the Eredivisie, but that number has dropped to just 0.7 per 90 in the Premier League. That's extremely worrying, and suggests that Ziyech simply isn't comfortable trying to beat his full-back in a much tougher league.
It may have been a tactical tweak from Lampard in an aim to enhance their creativity, and allow the likes of Christian Pulisic to progress the ball, although this is unlikely.
Facing competition from Pulisic, Kai Havertz, Callum Hudson-Odoi and Timo Werner, Ziyech will need to improve, but the element of surprise that he has already displayed in a Chelsea shirt adds so much value to a side who seemed to lack impetus in the final third.
Ziyech's xG + xA per 90 tally of 0.54 ranks fourth in the Chelsea squad, behind the Werner, Tammy Abraham, and Olivier Giroud, and if Tuchel can get him firing in the second half of the season, then Chelsea will have a serious player on their hands.