Son defends Tottenham style amid Mourinho job speculation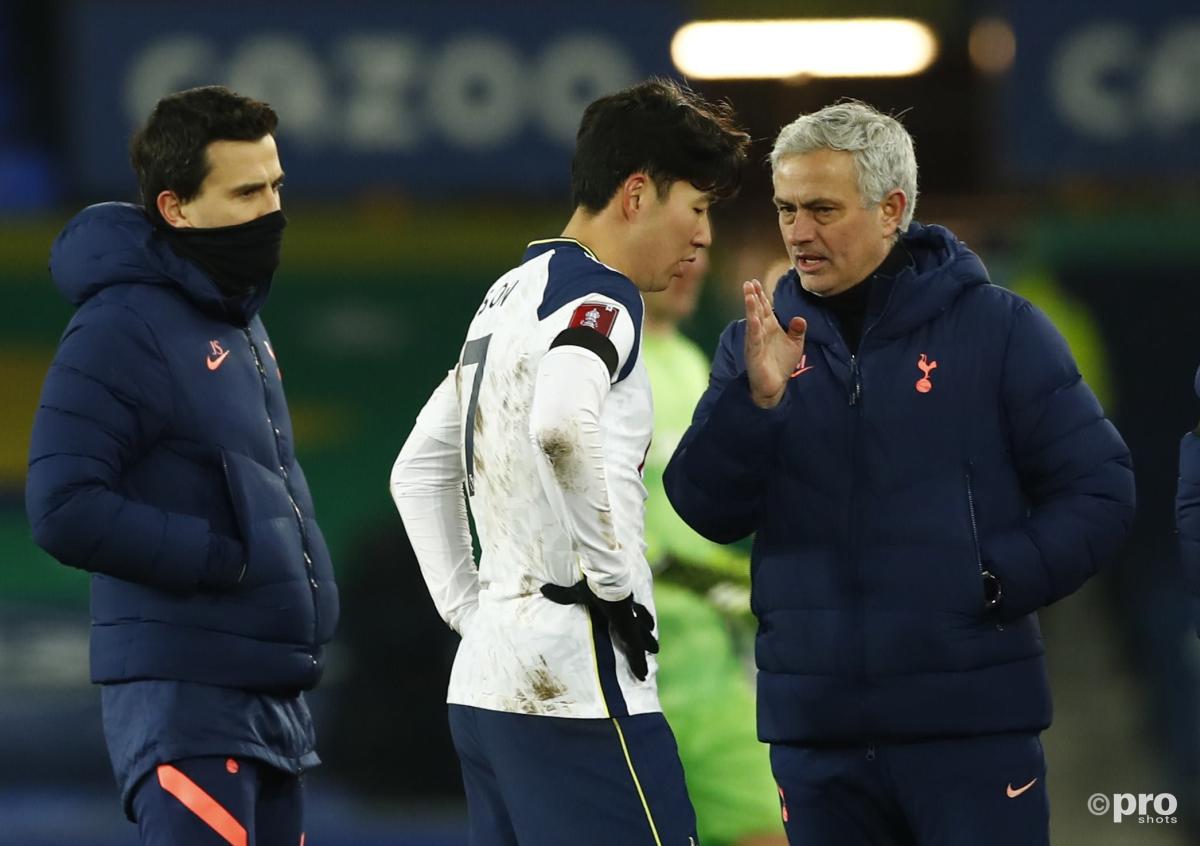 Son Heung-min says criticism of Tottenham's style of play under Jose Mourinho will soon subside if results turn around.
Spurs have slumped to ninth in the Premier League after competing near the top of the standings earlier in the campaign.
Forward Son highlighted there were no concerns raised when Tottenham were flying high.
Son's comments come after a report from ESPN suggested Mourinho's position will be reviewed at the end of the season.
Spurs are said to be reluctant to make any decision now because of the financial cost of sacking Mourinho, while silverware in the EFL Cup and Europa League remains possible.
"When we won the games there was not any criticism," Son told reporters.
"When we have a couple of bad results, obviously the conversation came out, the main issue came out, about our way of playing.
"We know what we're doing, we want to win, but obviously it's all about results.
"We are working hard because we want to do better and we know we can do it.
"The players are really hungry with every single game and training sessions.
"You can see they want to do more, they want to take responsibility for their games and our games.
"This is very important at such a tough time."
Son: Mourinho has not lost dressing room
The latest comments from Son come after he also spoke out in support of Mourinho earlier this week.
Son rejected claims Mourinho had lost the Tottenham dressing room amid the poor run.
Mourinho's relationships with Gareth Bale and Dele Alli have been in the spotlight but Son insisted there were no issues.
"The rumours are just rumours – our changing room has been fantastic," he said.
"Obviously it depends on the results. I'm very sad if we lose and happy when we win. It's like everyone else.
"The mood went down when we had a couple of bad results but the dressing room hasn't changed.
"Everyone is happy and having a laugh and focused on every game. It is a bad rumour."
Tottenham are away to London rivals West Ham on Sunday.
There are also top-flight matches against Burnley, Fulham and Crystal Palace to come, so Mourinho will be eyeing a turnaround.