Sergio Aguero: Do Manchester City need to re-sign the Argentine?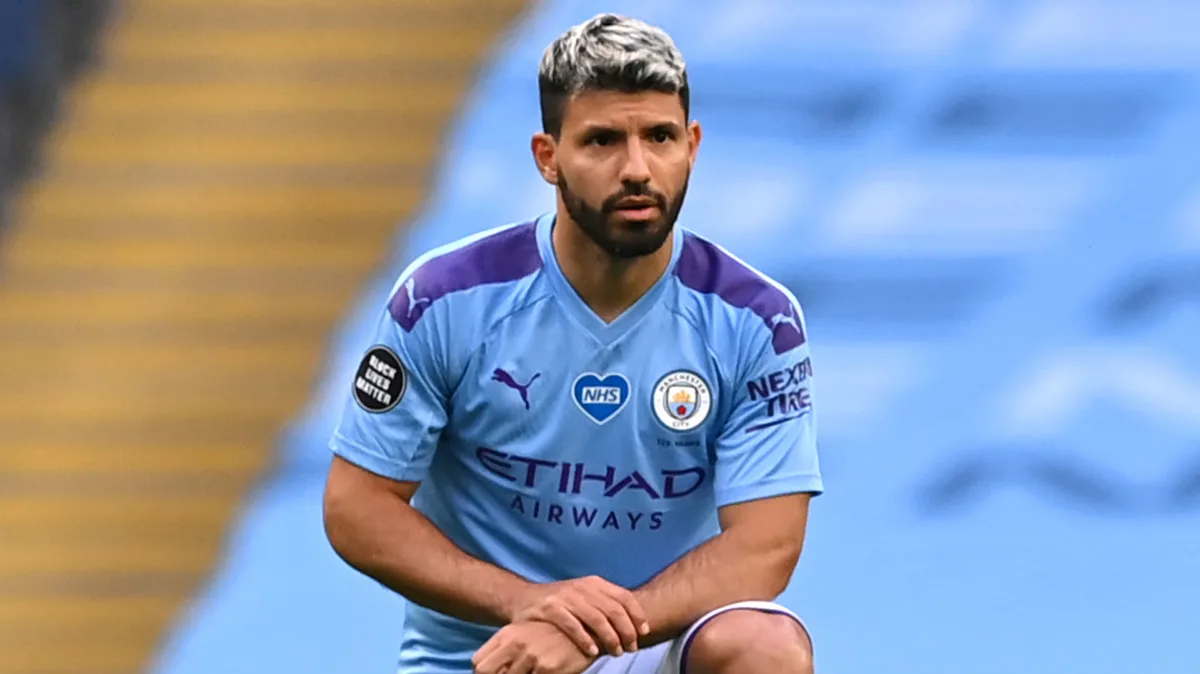 Sergio Aguero has less than six months remaining on his Manchester City contract and Pep Guardiola has a decision to make as to whether that deal will be renewed.
The Argentine has only played 142 minutes in the Premier League for the entire season, but City don't seem to mind as they ride a 10-game win streak in the league, now sitting top of the table by five points and still with a game in hand.
The Athletic have reported that Romelu Lukaku and Danny Ings are on City's wish list for a new centre forward in the summer, while Dortmund sensation Erling Haaland continues to be a name thrown around as well.
At 32 years of age and with persistent injury issues showing no signs of going away, it poses the question as to whether or not City actually need the No.10.
The fact that City are on their way to coasting to the Premier League title with Aguero being a non-factor is perhaps the clearest answer.
If a striker is indeed on their radar in the off-season and a big name does come through the doors, there surely isn't the necessity to have Aguero around anymore, whether he's fit or not.
Aguero will always be a Manchester City and a Premier League legend – he is the leading foreign goalscorer and fourth all-time, only seven goals behind Andy Cole in third.
But just as Yaya Toure, Vincent Kompany and David Silva have all done before him, there was always going to come a time when Aguero would leave the Etihad, and now might just be that time.
Guardiola recently said that Aguero is still a number of weeks away from contention having been affected by a positive case of COVID-19, but the manager still backed him to make good on his return.
"I'm so optimistic that he will give us the last months, from February or March and he'll help us in the decisive moments, the goals, and make the difference," he said at the end of January.
"I'm so confident it's going to happen."
Whether his use of the "last months" is anything to go by there only time will tell, but when Sergio Aguero does make it back onto the pitch it could be time for his farewell tour after a stunning career in English football.