Arsenal: Ryan recognises Martinez display after defeat on debut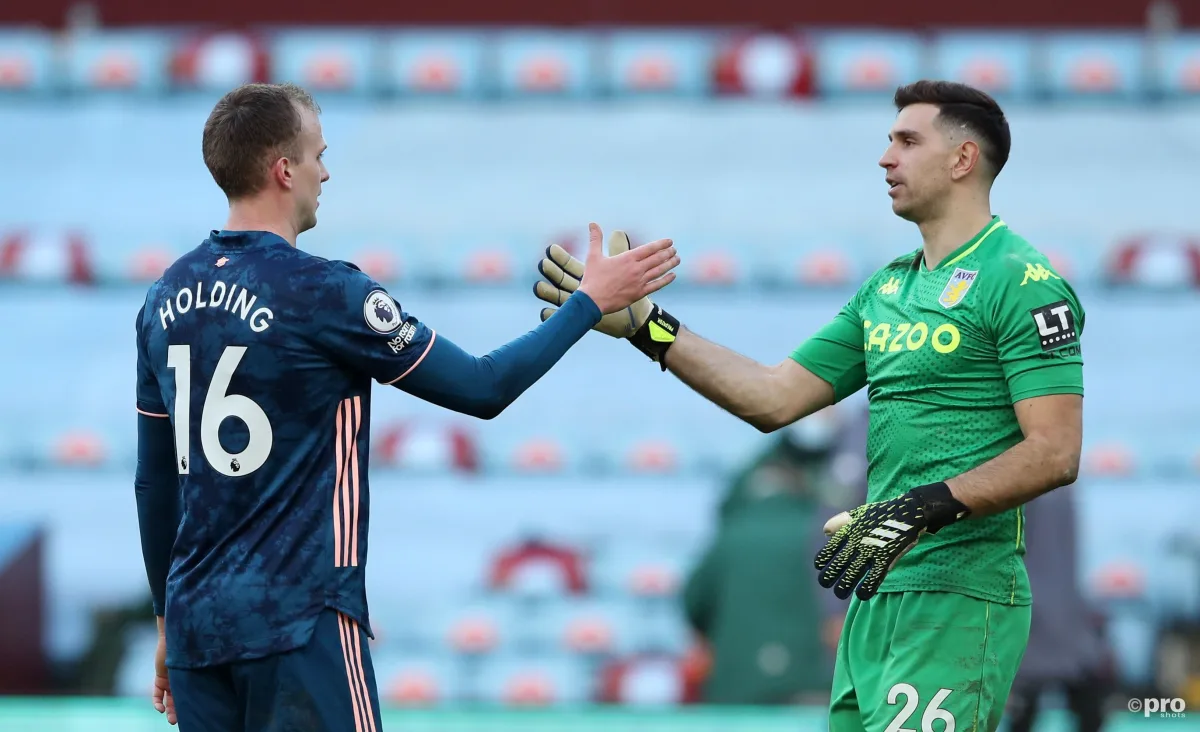 New Arsenal goalkeeper Mat Ryan highlighted the performance of Emiliano Martinez after the Gunners were beaten by Aston Villa.
Ryan conceded at Villa Park on Saturday before he had touched the ball for the first time.
Ollie Watkins scored with a deflected goal after two minutes and that proved enough for Villa to win 1-0.
Ryan, who joined on loan from Brighton, impressed from there despite the defeat.
He made seven saves to keep Arsenal in it.
Martinez, meanwhile, made a magnificent stop from a Granit Xhaka free-kick.
He was sold by Arsenal in the summer after they opted to go with Bernd Leno – who was suspended for this game – as their number one.
Martinez has responded impressively with Villa and kept his 11th clean sheet in his 21st Premier League game this season.
Ryan said after the match: "Besides the start of the game, we thought we were right in it.
"We were probing and pushing but the ball just wasn't falling for us at the end.
"Emi made a couple of blocks and interventions – I tried to play my part at the other end.
"But unfortunately I wasn't able to contribute to the result. We've got to build on it and keep going."
Making debut still a dream for Ryan
Australia goalkeeper Ryan said of his Arsenal debut: "It felt good to be out there though, I loved being out there.
"It still hasn't quite sunk in that it's my childhood club that I grew up supporting that I've just played for.
"But I'm sure it'll start to sink in a bit now that I've got a moment to reflect on it.
"I wanted the perfect start with the result but it wasn't meant to be.
"Unfortunately I wasn't able to help us with the result. It was a deflection and I haven't watched it back yet, but there wasn't a lot I could do I don't think."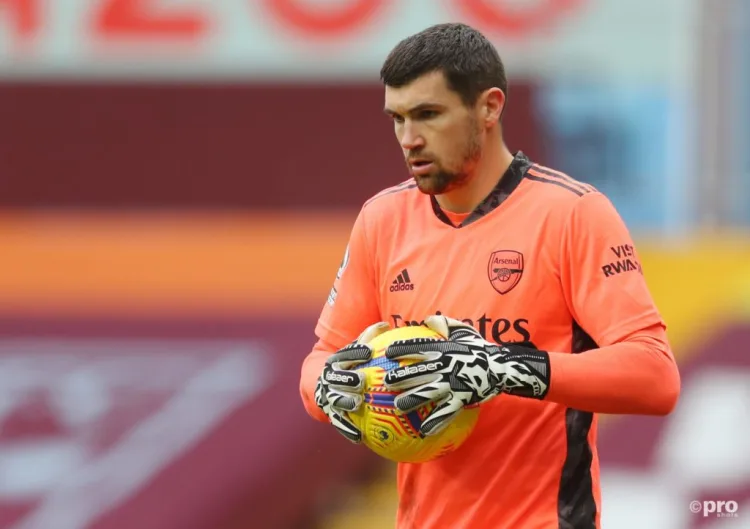 Smith: Villa deserved it even with Martinez save
Aston Villa boss Dean Smith also highlighted the performance of Martinez.
But he felt Villa were deserving winners, given how busy Ryan was in the Arsenal goal.
Smith said: "[Watkins] doesn't give centre halves a moment's peace. Anyone who has played against him this season will tell you that.
"I thought we deserved the win.
"They had the lion's share of possession and put some good balls into the box, and I felt we got good blocks and tackles in when we needed to.
"Emi has made the save from the free-kick and with his feet in the second half, but their keeper was the overworked keeper in terms of the chances.
"I thought we created the big chances."
A 10th league defeat of the season left Arsenal 10th in the table, four points behind Villa in eighth.