Solskjaer promises Van de Beek will become 'massively important' to Man Utd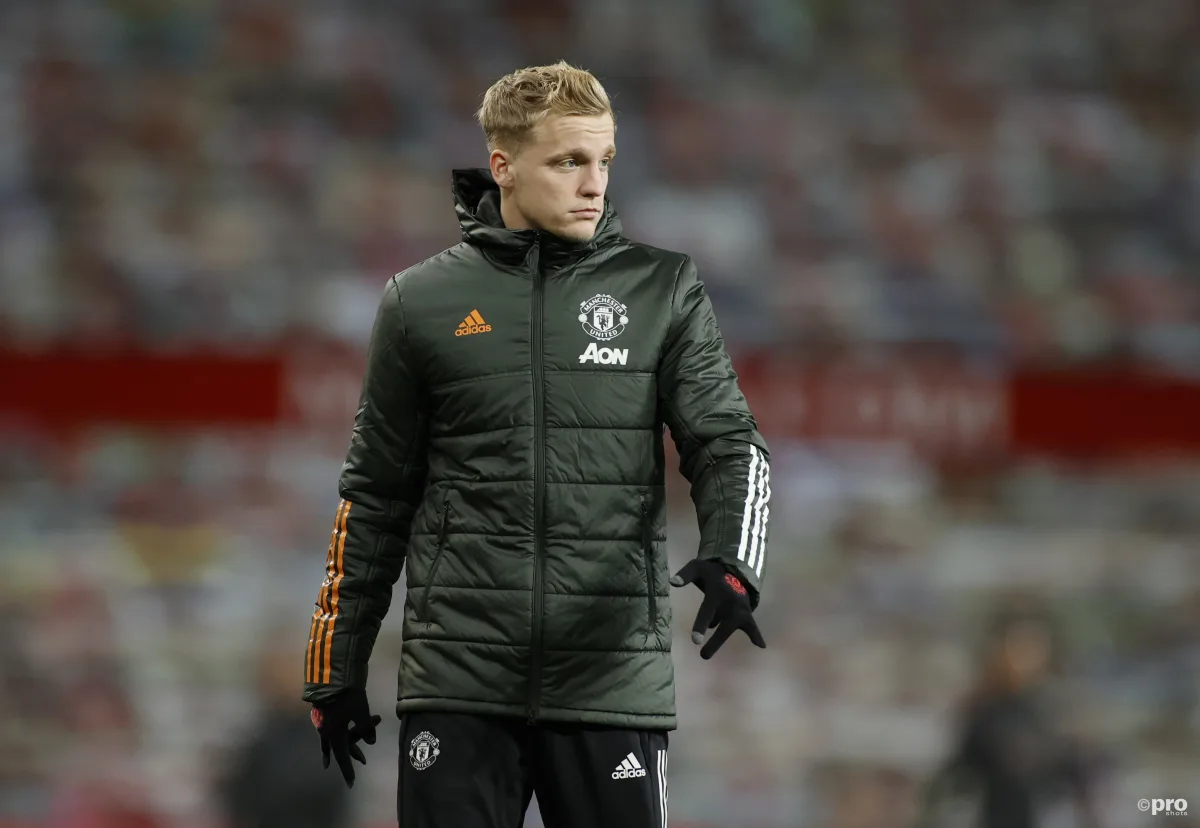 Man Utd manager Ole Gunnar Solskjaer has promised that Donny van de Beek will eventually become an important player for the Red Devils, despite having little chance to impress as of yet at Old Trafford.
The Dutchman arrived at Man Utd as their main summer signing, joining from Ajax for a fee of £35.7m [€39.4m], before the season started.
However, he is yet to make an impact in England, whether it be a lack of form or, more accurately, a lack of minutes under Solskjaer.
Van de Beek has started just eight games in his first season so far, with two coming in the Premier League, three in the Champions League, and three in the League Cup. Fred, Scott McTominay, Paul Pogba, and Nemanja Matic are all currently ahead of him in the central midfield pecking order.
Before Man Utd's recent impressive run, fans were clamouring for Van de Beek to be given more of a chance.
Solskjaer says it is important that Van de Beek remains patient, and cited Fred and Victor Lindelof as two players who are now key for the team after previously being brought into the team over time.
"Donny has played well when he's got the chance," Solskjaer insisted.
"I think we are too quick sometimes to jump on that if he isn't playing, that it is a failure.
"Victor [Lindelof] and Fred are good examples in my team that it takes a little bit of time and now they are massively important players in our squad and in our team and it will be the same with Donny.
"He has come in and is in a midfield pool of players with quality, challenging with Bruno [Fernandes], Juan [Mata], Jesse [Lingard].
Donny van de Beek: Snapshot
"I've got loads of no.10s and loads of centre midfielders with Paul [Pogba], Nemanja [Matic], Scott [McTominay], Fred.
"There are many of them and Donny has played well when he's got the chance and that is a big thing, that you are ready."
Solskjaer reckons we might not see the best of Van de Beek until he has spent a full season integrating himself at Man Utd.
"He is always ready, he works hard in training, [he is] positive and he will make differences in many games for us this season, but he'll grow more and more even for next year," he added.
Man Utd are currently on a 10-match unbeaten run in the Premier League – a run which has seen them go joint-top of the table alongside arch rivals, Liverpool, with a game in hand.
On Wednesday evening, they take on Man City in the first leg of their League Cup semi-final tie against their city rivals.