Mourinho takes umbrage to questions over Winks future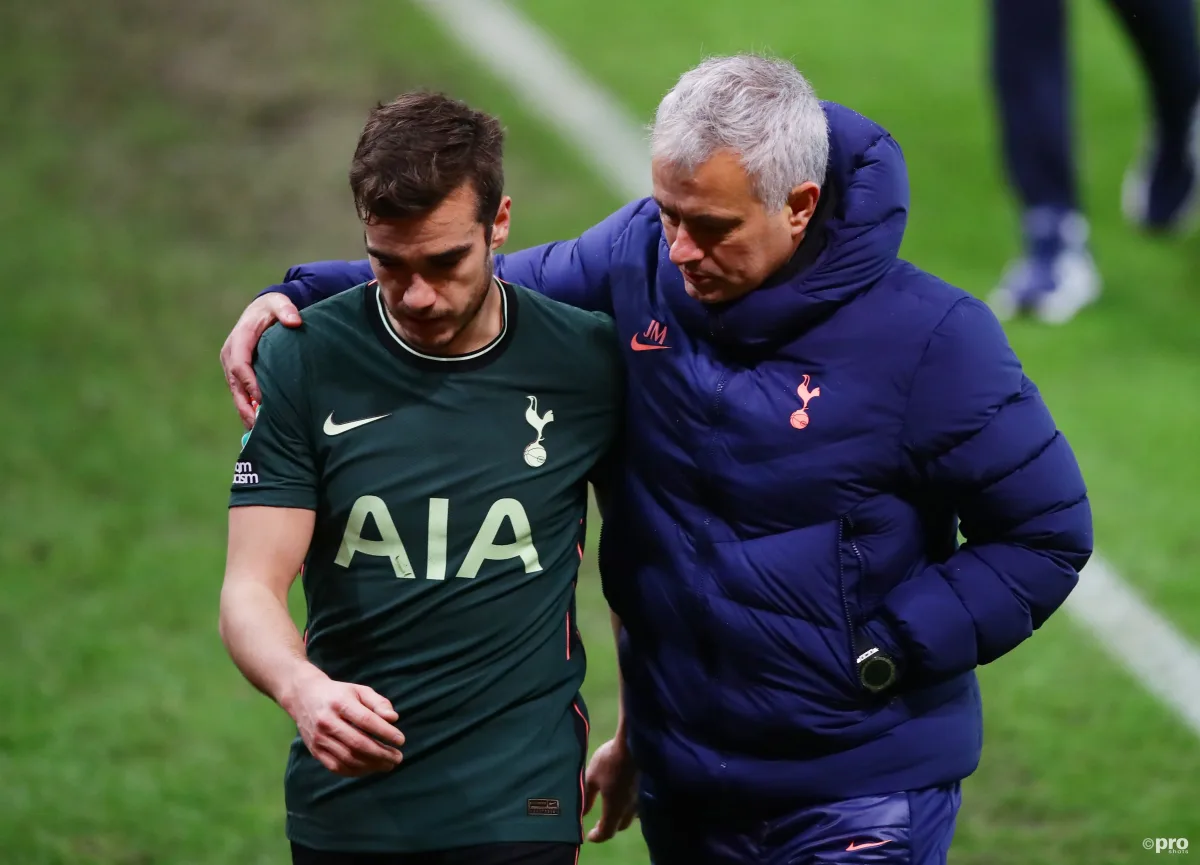 Jose Mourinho has hit back at suggestions that Harry Winks could be on his way to Valencia, saying his midfielder is going nowhere this January.
Winks has been in and out of the team this season, although most out recently, with his last completed 90 minutes coming just after Christmas in Tottenham's 1-1 draw away at Wolves.
With Mourinho preferring Pierre-Emile Hojbjerg and Moussa Sissoko as his central midfield pairing, with Giovani Lo Celso sometimes deployed there too, Winks' minutes have been on the decline in 2020/21.
Reports emerged at the turn of the year that Valencia were interested in taking Winks on loan for the remainder of the campaign.
No deal has been struck as of yet, and according to Mourinho, there are no negotiations at all.
" What do I have to say to stop with this talk?" the Portuguese boss said on Tuesday, laughing at a question about Winks.
"I said already that he's going nowhere. When I say he's going nowhere, what more do you want me to say? He played the last matches. He didn't play the last one because it was a chance to let players like Gedson get minutes.
"Tomorrow he's selected again. If someone's talking to other clubs I'd say don't waste your time."
Under Mauricio Pochettino and then Mourinho last season in 2019/20, Winks made 36 starts for Tottenham in all competitions including 26 in the Premier League.
In 2020/21, he has started just 13, with seven of those coming in the Europa League when Mourinho has rotated his squad from league duty.
In terms of incomings in this transfer window, Tottenham are looking at bringing in Stuttgart's Nicolas Gonzalez.