Martin Odegaard: Arsenal fans can't expect instant results from Zidane's Real Madrid outcast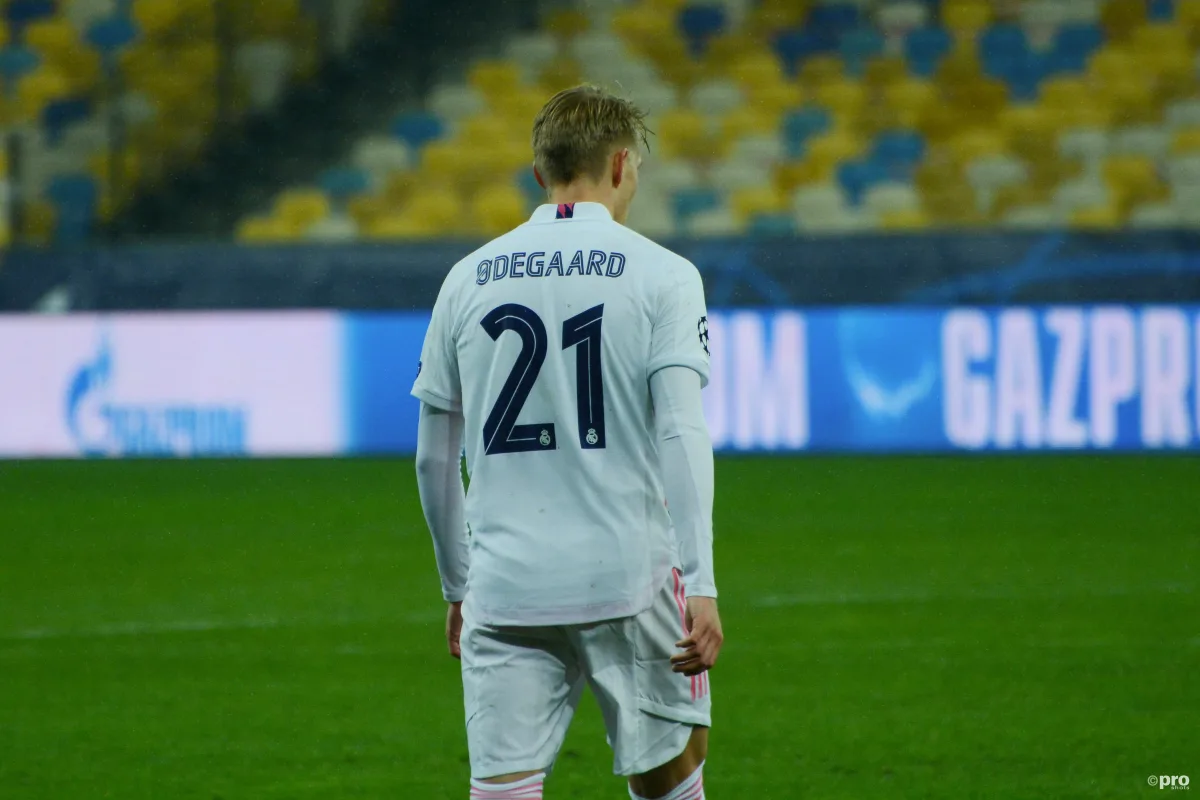 Martin Odegaard's 2020 is not a year that he will remember fondly.
Less than 12 months ago he was part of an excellent Real Sociedad side who had rocked up at the Santiago Bernabeu and defeated Real Madrid in the Copa del Rey in a swashbuckling display. They won 4-3, with Odegaard scoring one of the goals, and the Norwegian was subject to rave reviews in the Basque country.
He was was only six months into a two-year loan from Real Madrid, his parent club. He had managed seven goals and eight assists in league and cup in that time. His passing sublime, vision unmatched, it appeared as if the Odegaard we had been promised would arrive eventually, since his arrival in the Spanish capital at the age of 16.
Zinedine Zidane had made it clear that he wanted Odegaard back in his squad early. He wasn't willing to wait another 12 months to unleash this playmaker within his team, particularly with Gareth Bale ostracised, Eden Hazard crocked and Isco perona non grata. It was clear he would be recalled.
But Odegaard's form suffered. He carried a niggling knee injury for much of the post-lockdown season and added just one more assist to his total before the season ended. La Real toiled in that period, as did Odegaard, who appeared to be struggling for fitness week-to-week.
And yet Zidane was adamant; Odegaard was coming back. The Frenchman wanted an alternative to his tried-and-tested 4-3-3, one that had won La Liga. The trio of Casemiro, Toni Kroos and Luka Moadric, with Fede Valverde a solid back-up, had delivered for Zidane on so many occasions, but Odegaard's return would need to represent a tweak, bringing in a natural #10 to a team that hadn't had one for some time.
Odegaard in 2020/21
And yet as soon as he arrived back at the club, Zidane seemed to immediately suffer from the coldest of feet. He lasted 69 minutes of the first league game of the season, a tepid 0-0 back at Real Sociedad, then was hooked at half-time in the 3-2 win at Real Betis. He didn't get off the bench against Valladolid and the feeling was that Zidane had made his mind up. A mere seven-minute cameo against Levante did nothing to change that position, and the situation has never recovered.
| Statistic | # |
| --- | --- |
| Minutes | 290 |
| Shots | 3 |
| On Target | 0 |
| Key Passes | 2 |
| Goals + Assists | 0 |
| | |
Odegaard in 2020/21
Just three shots all season, in 290 club minutes. Arsenal fans will need to be more patient with Odegaard than Zidane was. His knee problems need managed professionally and realistically. He needs to get up to match speed; a whole other task in a brand new, physical competition like the Premier League. And, likely, needs to rediscover the confidence damaged by a year he will want to forget.
He has a lot to work through and he is clearly unhappy at his treatment, being taken from an environment where he was happy and enjoying his football, to effectively failing a brief audition for Zidane. He fought for a move, he craves football and, clearly, has a point to prove.
Odegaard's career is most definitely at a defining moment; he could have chosen the most straightforward option of returning to Real Sociedad, who would have welcomed him with open arms. But he has been brave and bold, and football needs players like him to excel. Arsenal fans will hope he's found the correct platform on which to do so – but they mustn't demand instant results from this situation.