Everything Man Utd fans need to know about Rangnick's managerial record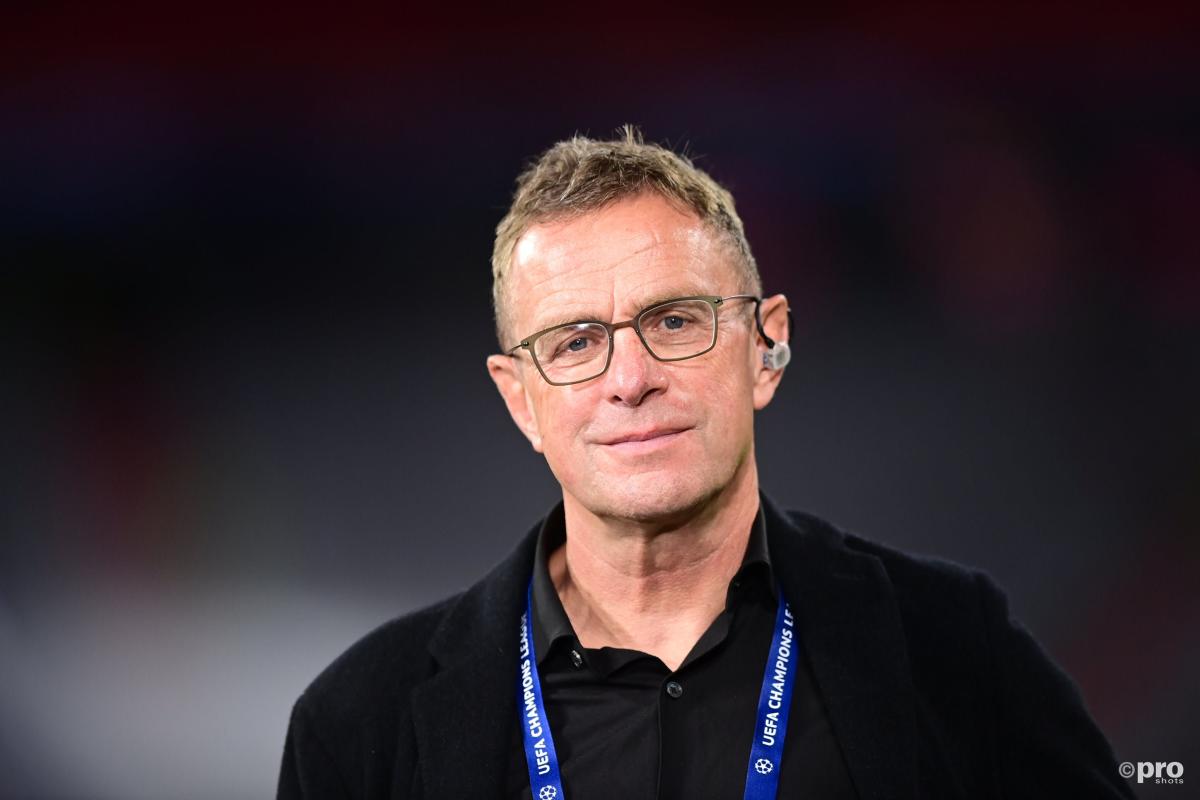 Manchester United's search for a new manager has taken the club far and wide but they've now settled on one name: Ralf Rangnick.
The German has taken over as the club's interim manager for the remainder of the season, with an agreement in place for Rangnick to run the club's recruitment as a consultant.
However, while Man Utd fans may be delighted with the idea of Rangnick pulling the strings at the Premier League club for the foreseeable future, some may wonder what the German's record is as an actual football manager.
What is Rangnick's managerial record?
Although Rangnick is known as one of the most influential minds in modern European football, his managerial career actually goes back to the early nineties and undoubtedly has a chequered record of success.
Man Utd fans will probably want to take note of his managerial run from 2001 onwards, when he took over Hannover in the second tier of German football and guided them back to the Bundesliga on his first time of trying. After a perfectly respectable first season in the top flight, in which his side finished eleventh, Rangnick was then sacked in his third campaign after a poor run of results.
Gegenpressing may soon be coming to Old Trafford. pic.twitter.com/r3DU5InHsj

— Squawka News (@SquawkaNews) November 25, 2021
However, the German tactician didn't let that hold him back and a few months later he took over at perennial sleeping giants Schalke. With a team largely built by future Bayern Munich manager Jupp Heynckes, Rangnick marched Schalke to the final of the German Cup in his first season, losing 2-1 to the Bavarian giants.
Perhaps even more impressively, the German coach guided Schalke to a comfortable second place finish in the Bundesliga - a feat the club have only managed on three occasions in the following 15 seasons.
However, like his spell at Hannover, a bright start eventually gave way to more mediocre results and in his second seasons at Schalke the Royal Blues showcased a slow start to the league season, as well as an inability to get out of a Champions League group with Milan, PSV and Fenerbahce.
Made this in March: the Ralf Rangnick coaching tree. A group of coaches he has inspired / influenced at various clubs throughout his career. List includes Julian Nagelsmann, Marco Rose, Jesse Marsch and more. pic.twitter.com/ax4OFnFUTP

— Karan Tejwani (@karan_tejwani26) November 25, 2021
Couple that with a humiliating 6-0 defeat to Eintracht Frankfurt in the German Cup and it wasn't long before Schalke ran out of patience for Rangnick and sacked him prior to the winter break, with the club sitting fourth in the Bundesliga table.
In a bid to rebuild his reputation in German football, Rangnick then took on the head coach role at Hoffenheim, who at the time were bumbling about the third tier of the German football pyramid.
Once again, Rangnick showed a notable talent for winning promotion, by taking Hoffenheim to the 2.Bundesliga in his first season, only to then repeat the trick by finishing second and winning promotion to the Bundesliga in his second. As if that wasn't impressive enough, he then guided the fledgling club to seventh in the German top flight in their first season in the top flight.
It was at the small club that Rangnick built his reputation as a dominant and possessive figure, by reorganising the club's entire coaching and recruitment strategy whilst managing the first team to success on and off the pitch.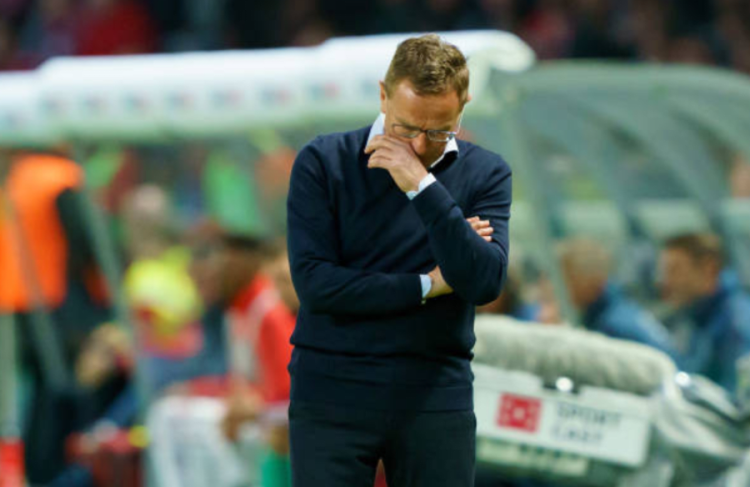 Indeed, it was that famous attention to detail which eventually led to Rangnick leaving the club in 2011, when the club's owner greenlit the sale of Luiz Gustavo to Bayern Munich without informing his head coach. Rangnick departed after guiding the club to three impressive mid-table finishes.
After a brief six-month return to Schalke which ended in Rangnick resigning out of "exhaustion" the tactician then took on the role of director of football at Red Bull, overseeing the football operations at RB Salzburg and RB Leipzig.
Over the course of an eight-year spell, Rangnick stepped into the head coach role at RB Leipzig on two separate occasions, first to help the club win promotion to the Bundesliga in 2016 and then two years later to fill in as an interim manager to replace Ralph Hasenhuttl.
What was Rangnick's record in the Bundesliga?
Over the course of his long and varied managerial career, Rangnick has been in charge of no less than five clubs in the German top flight.
In that time, the German coach has oversaw 294 games, in which his sides have won 121, drawn 71 and lost 102. Which gives him a win ratio of 41% and a points per game average of 1.48.