Why Zidane is the key to Pochettino joining Man Utd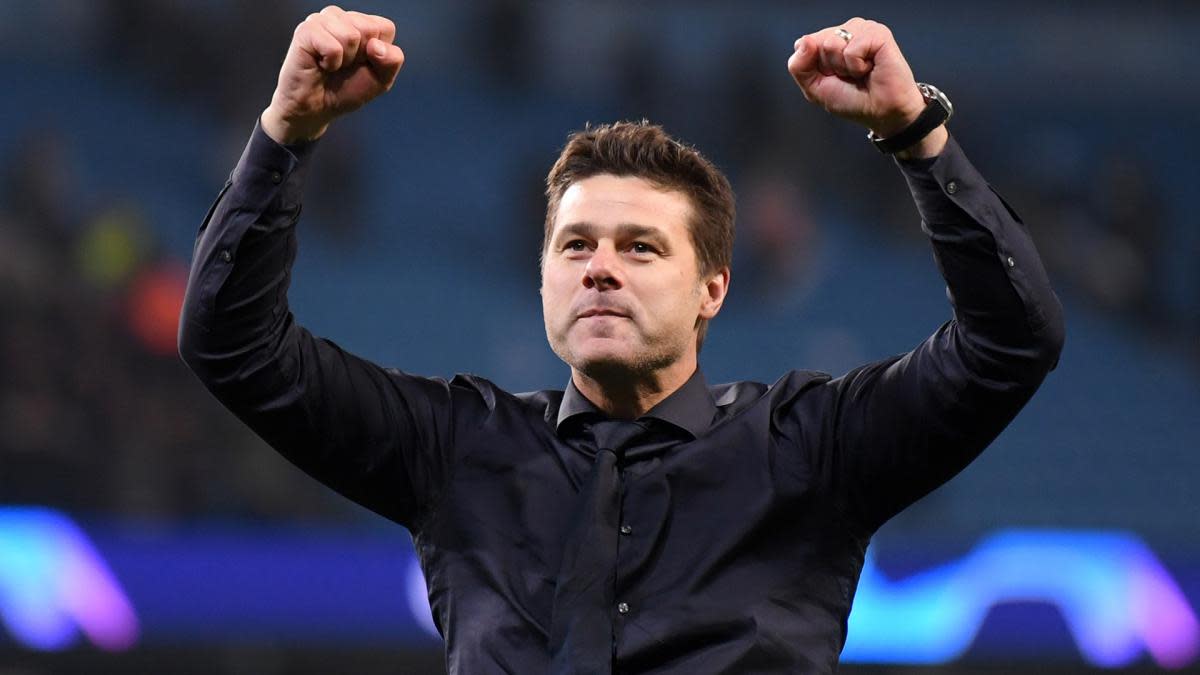 Mauricio Pochettino is now the odds-on favourite with the bookmakers to become the next Manchester United manager.
And according to many media outlets, Pochettino wouldn't have to wait until the end of the season to take over at Old Trafford as had been initially thought when Man Utd announced that they would first appoint an interim coach to see out the rest of the campaign.
WHO ARE THE MOST VALUABLE PLAYERS IN THE WORLD?
Instead, Pochettino is ready to leave his job at PSG and move to Man Utd immediately. And it is a move that Man United would welcome now themselves.
WHAT IS THE PREMIER LEAGUE TABLE?
The Argentine has never settled in Paris since taking over a year ago and he has struggled to get the best out of a star-studded squad that boasts Lionel Messi, Neymar and Kylian Mbappe.
Will Zidane take over at PSG?
The key to Pochettino's arrival in Manchester, though, according to Le Parisien is Zinedine Zidane.
PSG have already contacted Zidane to explore the possibility of the Frenchman replacing Pochettino should the Argentine push to join Man Utd.
PSG have made contact with Zinedine Zidane in case of a potential departure of manager Mauricio Pochettino, sources have told @LaurensJulien. pic.twitter.com/Y9D3gz315B

— ESPN FC (@ESPNFC) November 22, 2021
Zidane enjoys an excellent relationship with PSG's Qatari leadership and was an ambassador for Qatar's World Cup bid in 2010.
The former midfield legend is out of work having been sacked by Real Madrid this past summer and is thus available.
It is understood that Zidane's aim is to succeed France manager Didier Deschamps as his national team's coach after the 2022 World Cup ends in December of next year.
But he could be enticed back onto a club bench by PSG, especially given the presence of a number of his former Real Madrid players in Keylor Navas, Angel Di Maria and Sergio Ramos. He is also very close to Mbappe.
If Zidane is offered the PSG job, it will be a difficult decision for him to make. Does he accept or does he gamble and wait 12 months for the France position to become available?
The outcome of this decision could be key in determining whether Pochettino ends up at Man Utd.
If PSG fail to convince Zidane, then they will be hesitant to let Pochettino leave given there is a complete lack of any other top managerial candidates available right now.
Man Utd and Pochettino's future lies in Zidane's hands.