The Man Utd players who should leave with Solskjaer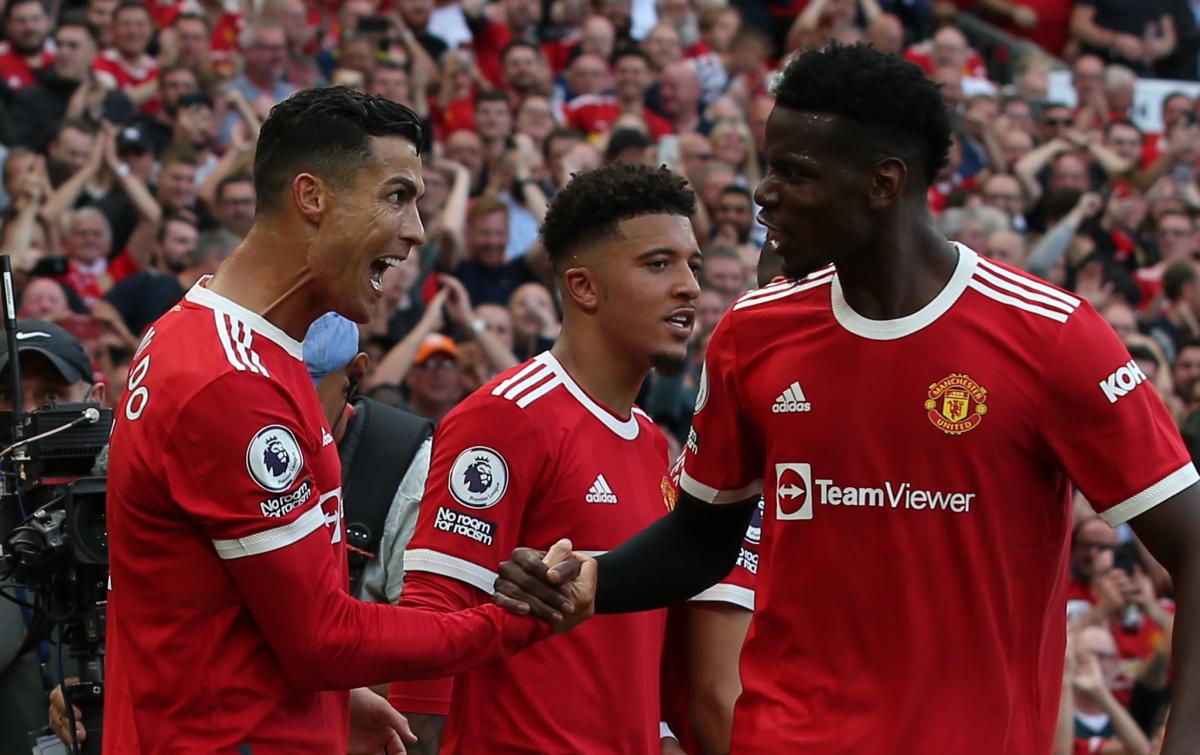 Manchester United have finally sacked manager Ole Gunnar Solskjaer following the 4-1 humiliation by Watford on Saturday.
Solskjaer's reign has been characterised by general mediocrity, despite back-to-back top-four finishes for the first time since the days of Sir Alex Ferguson.
WHO ARE THE HIGHEST VALUED PLAYERS IN FOOTBALL?
The Norwegian's squad has been lavishly invested in, yet in November their Premier League title challenge is already over and they find themselves six points off the top four.
So with Solskjaer gone, who else from his playing staff must depart too?
Goalkeeper and defence
David de Gea's return to form this season has been remarkable and offers the Man Utd No.1 a stay of execution, while Dean Henderson rates as one of the best back-up goalkeepers in world football and should not be allowed to depart.
The defence, though, is a source of trouble. The only clubs to have conceded more Premier League goals than Man Utd so far this season are Norwich and Newcastle - the bottom two.
Injury-prone centre-backs Eric Bailly and Phil Jones are natural choices to leave while an upgrade at right-back is required. Aaron Wan-Bissaka would appear to be the better bet to sell given he could return a healthy transfer fee which could be reinvested in the squad.
Midfield
Paul Pogba must go, not because he lacks quality but because Man Utd have consistently failed to get the best out of him. Given the players that United have, too, it is difficult to see a system that will allow the World Cup winner to thrive.
It's time for Fred and Nemanja Matic to part company with the club, which needs fresh faces in an important area of the team.
Donny van de Beek, meanwhile, may be one of the likeliest players to depart but would surely be offered a new lease of life once Solskjaer departs the club. He deserves a chance.
In the more attacking areas of the midfield, Jesse Lingard should be cut free. He showed last season at West Ham on loan that there is a player in him, but he is only holding his own career back by remaining at Man Utd.
Attack
Man Utd have an excess of centre forwards due to the late decision to sign Cristiano Ronaldo in the summer. Given the poor form of Anthony Martial, he should be allowed to go, while Edinson Cavani should be allowed to depart simply out of respect for the way he has been treated. The Uruguayan signed a new deal in the summer under the pretence of being first choice when there was a move to Boca Juniors on the cards.
Amad Diallo, meanwhile, needs time to develop elsewhere on loan – a chance he would have had earlier this season had it not been for injury.