Is Raphinha an ideal Sane or Salah replacement for Liverpool?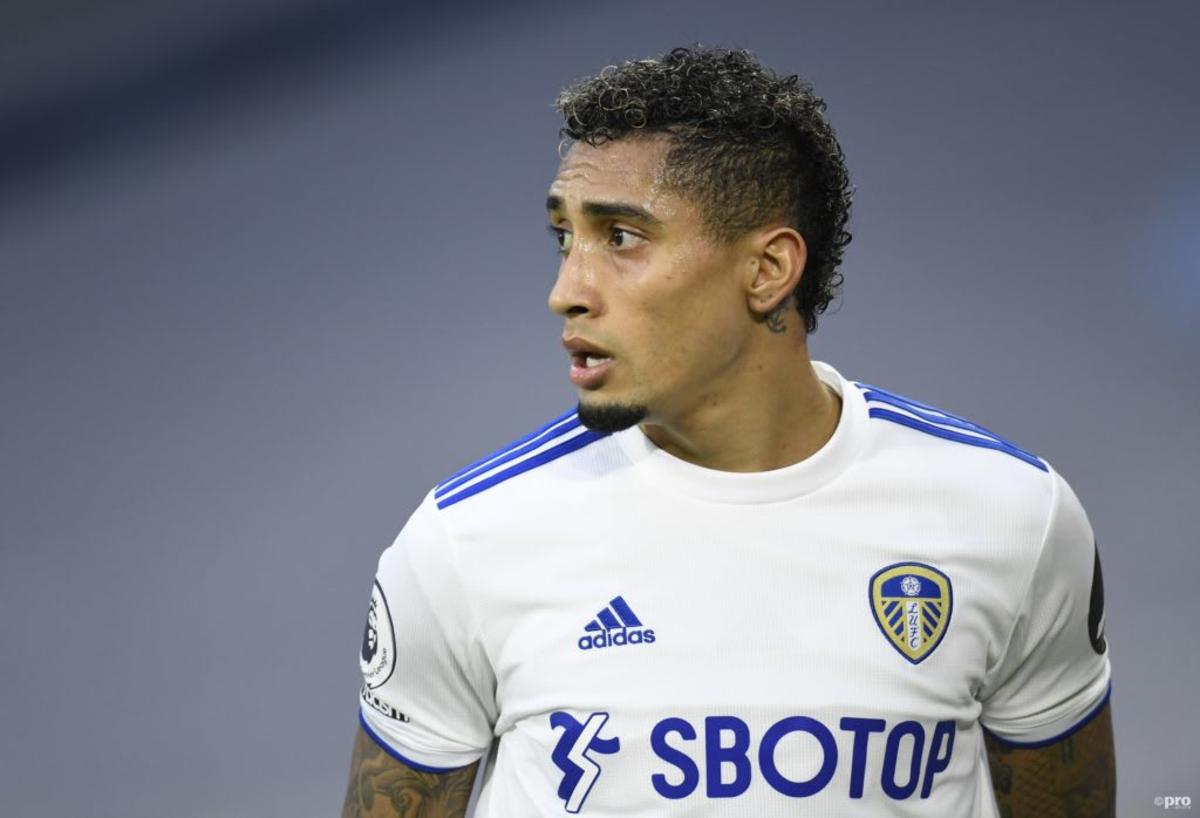 Jurgen Klopp's Liverpool side are riding high at the moment after impressive starts in the Premier League and Champions League.
However, there are storm clouds on the horizon for the Anfield club that will need to be addressed in the next 12 months.
Both Mohamed Salah and Sadio Mane have expiring contracts at Liverpool and will need to be replaced if they don't agree to extensions.
As such, Liverpool have seemingly begun their search for long-term replacements. And that has apparently brought them to Leeds United forward Raphinha.
Are Liverpool interested in signing Raphinha?
While it remains to be seen whether Liverpool have ever harboured any serious interest in the Leeds star, Raphinha's agent certainly thinks the Anfield side could make an offer in the future.
"Raphinha has become an important player in the Premier League," said Deco, the player's agent. "He has grown and things will happen naturally. He is young, he has many challenges ahead.
"There are certainly many clubs that like him, and Liverpool do like him. There were enquiries but nothing official and Leeds wanted to keep him for another season."
He added: "Raphinha is happy at Leeds but the time will come for him to take another step in his career. He has a three-year contract, but it is not the contract that defines the length of his stay or prevents a transfer.
"Leeds know that Raphinha will need to make an important move to further grow in his career."
Would Raphinha replace Mane or Salah?
As most Liverpool fans will already know, Raphinha is primarily a wide player that can score and create goals from either wing.
However, rather than being a traditional winger, the Brazil international is more of a wide playmaker, which also happens to be what both Salah and Mane are in Klopp's current system.
As such, the Leeds forward could technically slot into the role of either star player at Anfield with relative ease. It just depends whether or not Raphinha is capable of replacing Salah or Mane impressive number of goals and assists.