The Best Premier League Transfers Ever: Dwight Yorke (1998/99)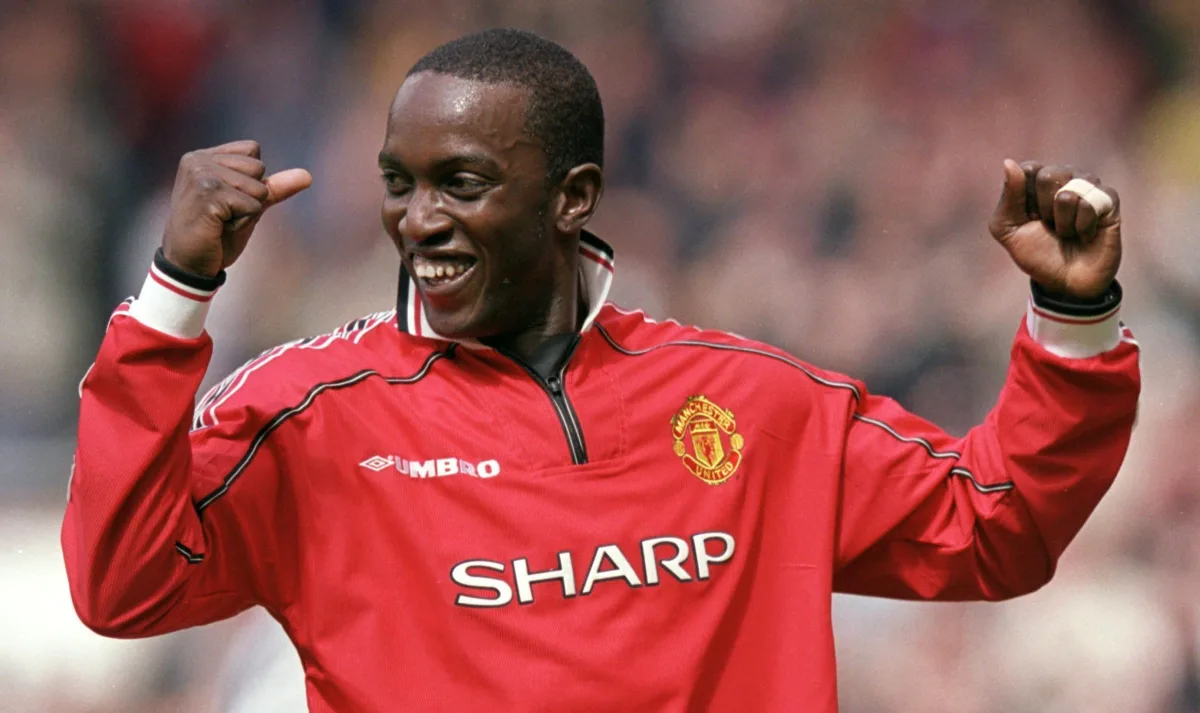 Dwight Yorke was a world-class striker hiding in plain sight. Yorke had spent a decade at Aston Villa, gradually honing his skills as a No.10, and while Sir Alex Ferguson saw how he could utilise those skills, he also knew that there was a prolific striker waiting to be unleashed.
And when the deal was done, it proved to be a shrewd piece of business that helped shape out Manchester United's treble-winning side.
This article is part of FootballTransfers' greatest-ever Premier League deals. We have selected just one standout transfer from every season of the Premier League, including two honourable mentions. This list will then be gathered to provide a definitive list of the best pieces of business in the Premier League era.
Dwight Yorke to Manchester United, £10.5m
Back in the days before transfer windows, United had started the season with Teddy Sheringham, Andy Cole and Ole Gunnar Solskjaer as their striking options, but Ferguson always felts as if he needed another. Various options were suggested but once Yorke's name was mentioned it just seemed like the perfect fit.
Yorke had scored 46 Premier League goals in the previous three seasons. After being tried with all three men it was clear that his relationship with Cole would be one that would move Manchester United to the next level. They hit it off immediately and their understanding was to become a cornerstone of United's success.
There were initial concerns as to whether Yorke could step up to European level having never played in the Champions League, but by the season's end those had been put to bed in spectacular fashion. Yorke scored away against Barcelona, Bayern Munich and Brondby in the group stages, then against both Inter and Juventus in the knockout stages. By the end of that season Yorke had scored 29 times (including 18 in the Premier League) and had won everything.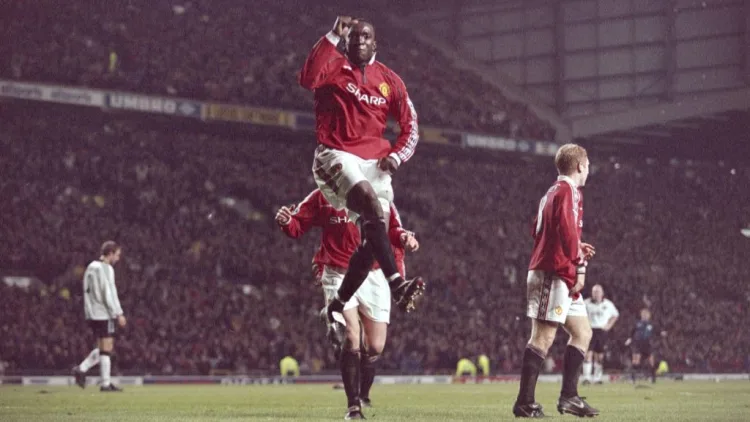 Perhaps the pinnacle of the Yorke/Cole partnership was the away match at Barcelona, when the pair produced a spellbinding double one-two to allow Cole to score, but Yorke's role can't be underestimated. Indeed, Yorke recorded 19 assists in all competitions, with only David Beckham providing more goals to team-mates.
2000 onwards
From that great pinnacle, Yorke's drop-off was inevitable, though he still scored 23 in his second season, though his impact in Europe was lessened. And Yorke's fame perhaps got the better of him beyond that, with Sir Alex becoming concerned that his nightlife, and enjoyment of it, may be hampering his performances. Just nine league goals came the season after, though three came in one match, a memorable 6-1 dismantling of a very good Arsenal side.
But with Ruud van Nistelrooy's arrival, the writing was on the wall. Yorke departed for Blackburn Rovers not long after and his best days were behind him. But for around 18 months he was among the best centre-forwards in the world and United more than got their money's worth.
Dwight Yorke Premier League statistics
| | |
| --- | --- |
| Appearances | 375 |
| Goals | 123 |
| Assists | 50 |
| Contribution Per Game | 0.46 |
Premier League Statistics
Runner-Up: Freddy Ljungberg (Halmstads to Arsenal, £3.5m)
Ljungberg was relatively unknown before he became yet another shrewd Arsene Wenger signing at a time he made plenty of them. Before long, he was proving to be the killer of Manchester United; scoring against them regularly and eventually became a pivotal part of the Gunners side that won the Premier League title in 01/02.
That season was arguably the best of his career, where Ljungberg first goal, Arsenal 2-0 became a running theme. He also scored the clinching goal in the 2002 FA Cup final, and the Swede proved to be an extremely effective Premier League player despite having no clear standout attributes.
Runner-Up: Marcel Desailly (AC Milan to Chelsea, £4m)
Despite his advancing years Desailly remained a real coup for Chelsea at the time. The World Cup winner was 30 when he arrived but took defending to another level and, for a short period, made the Blues title challengers.
His physical attributes plus his superb ability to walk out with the ball reshaped what was expected from central defenders in the league and he used all of his experience to pass onto the likes of John Terry, who emerged while he was at Stamford Bridge.