If he was 'Giroudinho' there would be no transfer saga! – Evra hails Chelsea striker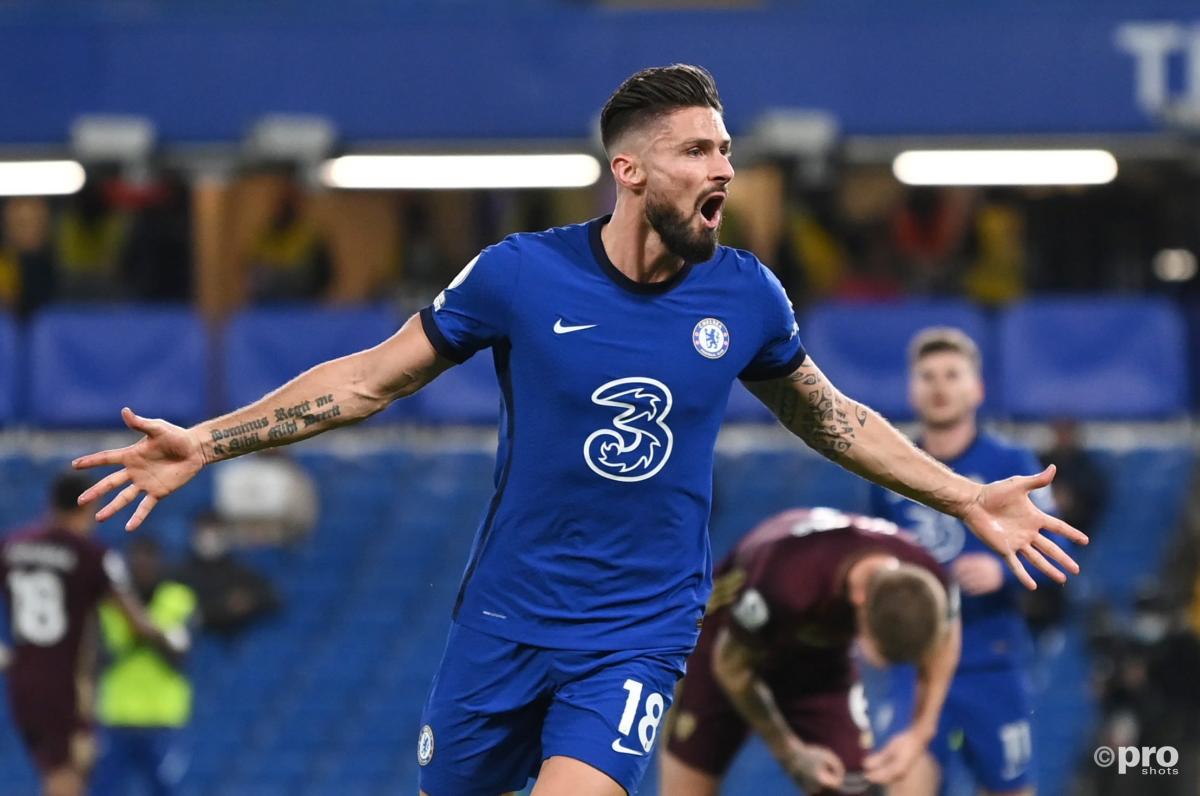 Patrice Evra thinks Olivier Giroud is Chelsea's best striker and is fed up of constant transfer speculation about his former France team-mate.
Giroud added to his stunning four-goal performance in the Champions League against Sevilla by scoring the equaliser in Chelsea's 3-1 Premier League win over Leeds United at Stamford Bridge on Saturday.
Evra feels the 34-year-old has not received due credit for his spells at Arsenal and Chelsea because of his name, saying it would be different if he was called 'Giroudinho'.
Giroud said this week he would have a decision to make in January because he needs game time to be ready for Euro 2020.
But he stressed his preference was to stay with Chelsea and win trophies if he could play more often.
READ MORE:
Frank Lampard has previously insisted he wants the veteran to stay but would not block an exit if that is what the player desired.
Giroud's agent, meanwhile, has publicly criticised the Chelsea manager for selecting Tammy Abraham more often.
The Leeds game was Giroud's first Premier League start of the season and Evra insists the forward should be an automatic choice.
"I think Giroud's only problem is his name. If his name was Giroudinho then people would like him!" Evra said to Sky Sports.
"But for me, he's the most complete striker that Chelsea have and I don't understand why [he does not always play].
"Even in the French national team, you can see it [his quality].
"His four goals against Sevilla – he's a goalscorer. Even when he was at Arsenal, he's always facing criticism.
"But he relishes the challenge and that's what I love about Olivier.
"As a manager, he would definitely play in my team, 100 per cent.
"I don't have one question about that, but every season we are going to hear about a Giroud transfer saga.
"He's the best striker that Chelsea have right now."
Lampard: I can rely on Giroud
Giroud made the most of his chance to start against Leeds, racking up a game-high six shots and creating one big chance in addition to his goal, earning a 7.4 FC Rating.
Lampard was thrilled with his display after Chelsea moved top of the Premier League.
"His performance was great," Lampard said about Giroud.
"Off the back of the Sevilla performance, the reference he is as a front man [is key] and when balls are played into an area he has the ability to be cool and clinical with his finishing.
"He might have had two or three more [goals]. I have said it before the game, people will always question me on who I play up front because I have options.
"The personality that he is in the team… when Oli is there I know I can rely on him."