Salah joining Real Madrid makes more sense than Man City move, says James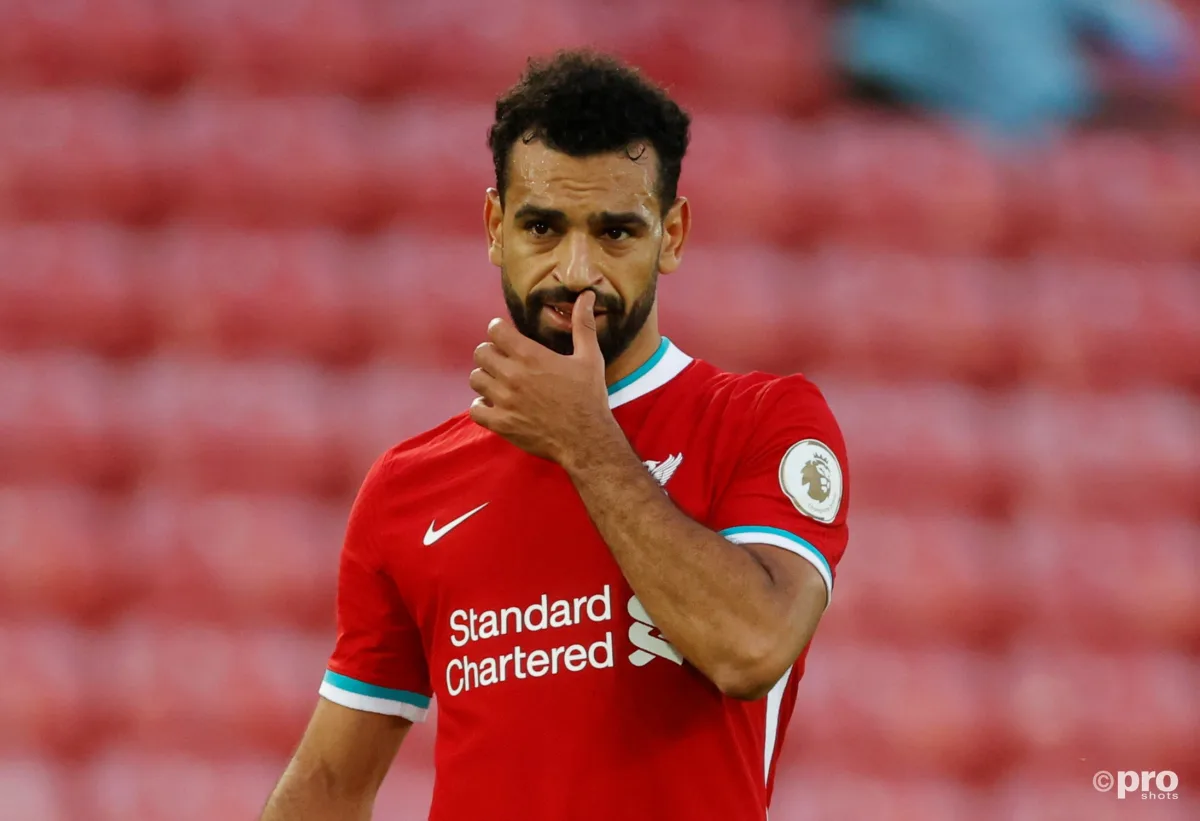 Mohamed Salah joining Real Madrid is a prospect Liverpool could consider and one that would make more sense than a move to Manchester City, according to David James.
A recent positive test for coronavirus meant Salah missed Sunday's 3-0 Premier League win over Leicester City at Anfield.
But the forward has thrived so far this season, scoring eight goals in as many league games.
Jack Grealish and Harry Kane are the only Premier League players to have played over 500 minutes who hold a better FootballCritic rating than Salah's 7.6 in the top flight.
The-long term future of Liverpool's famed front three – Salah, Roberto Firmino and Sadio Mane – has been a subject of intense recent debate, particularly after Diogo Jota's impressive start since singing from Wolves.
READ MORE:
And former Liverpool goalkeeper James thinks the prospect of selling Salah should be contemplated, but only if a lucrative offer came in and a good replacement was available.
"It depends what that price is," James said to Stadium Astro when asked if Salah could move to Real Madrid. "When the price is right, any player is going to be sold.
"If Salah went to Man City, I don't think that would be good business for Liverpool. If he went to a different league and a different country, it would make more sense.
"I don't think Liverpool are dependent on Salah and that's a good thing for Jurgen Klopp. I don't think [Salah]'s indispensable."
Could Liverpool cope without Mohamed Salah?
James conceded allowing the 28-year-old to leave Liverpool would be a tough move to justify but the Reds' all-round quality would soften the blow.
"It's a difficult argument because you have got a player who consistently scores goals, and that's what every team wants," he said.
"If you look at Man City with Sergio Aguero, it is like the dependency is on one player.
"I've said this before and it's not that Mo Salah isn't a great player, it's just that Liverpool seem to look better without him on the field because there is more fluidity.
"When players can pop it around, it causes problems to defend.
"Players who pick the ball up and run with it, essentially you only have to stop them. That is what happens with Salah, even though he has scored eight goals.
"However, he would still need replacing. Jota, Mane and Firmino aren't going to play in every game, Divock Origi has been left by the wayside and isn't going to fit that gap for Salah."