Lionel Messi's sensational Copa America could kickstart his final act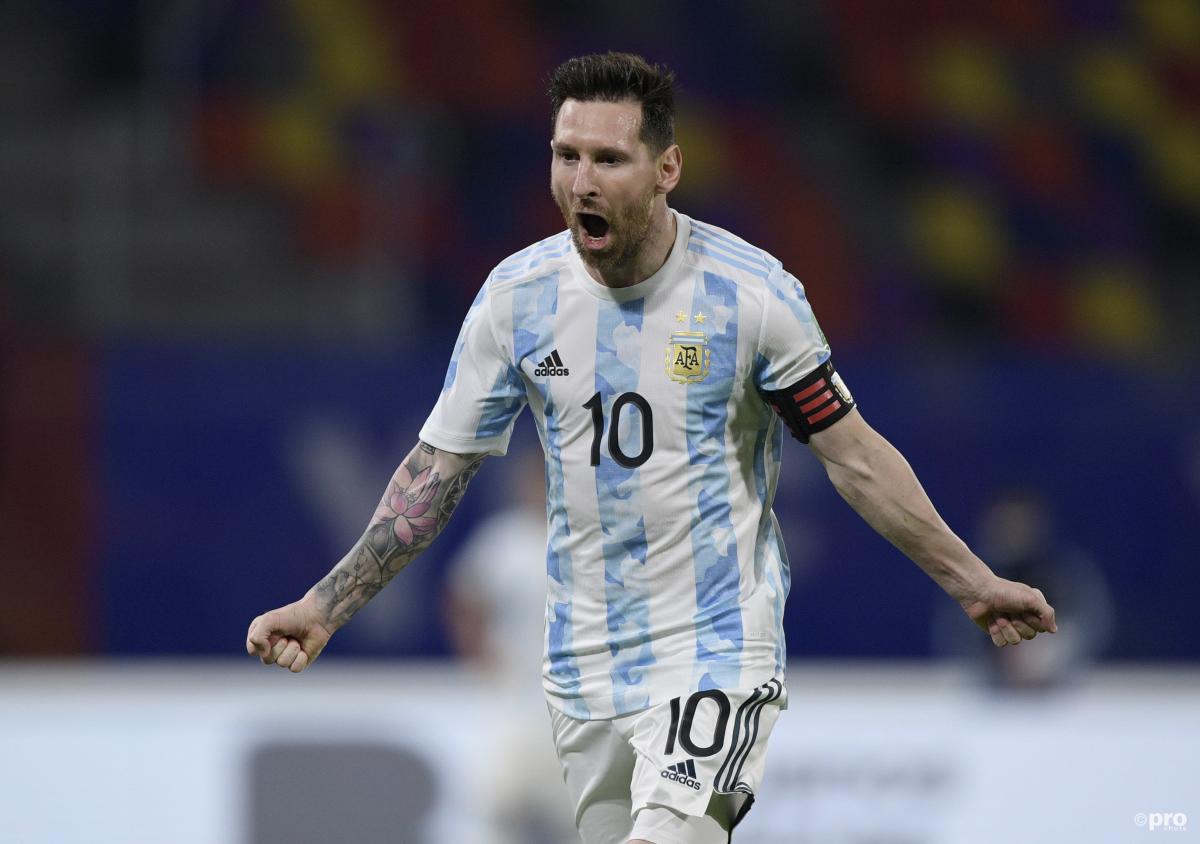 At the beginning of last season, there was some hyperbolic nonsense written about Lionel Messi.
Granted, it did take him until 7 November at home to Real Betis to score his first goal from open play in 2020/21 after a slew of penalties and not much else. But his xG and xA remained high and it was clear that he was just extraordinarily unlucky for a succession of games in a row.
READ MORE: Who is the most valuable footballer on the planet?
And as expected totals usually do, Messi's underperformance in the first half of the season was matched by a blistering overperformance in the second half of the campaign. Even as Barcelona's season limped to an inauspicious end, Messi ended it on 38 goals in total, including 30 in La Liga for yet another Pichichi award for top goalscorer. All of this with just 10 of those 38 coming before Christmas.
The Argentine proved that there is life in him yet and he has continued that level of performance into this Copa America. It feels surreal that the greatest player of all time remains out of contract, but that's the situation the now 34-year-old finds himself in. As Barcelona frantically attempt to rearrange their hapless finances, he has been quietly destroying the opposition in his quest for a maiden Copa title.
The Copa is not the World Cup, and it never will be. But he has been cruelly denied on enough occasions - most notably the back-to-back defeats on penalties to Chile in 2015 and 2016 - that to win this will mean very much to him indeed.
His reaction to former team-mate Yerry Mina, following his spot kick miss for Colombia in the semi, was of a player whose desire for silverware and success is not waning as he grows older. During the coronavirus-hit campaign, it did feel at times that his enthusiasm for football was waning as quickly as Barcelona's ability to compete at the highest level.
But despite his contract situation being nowhere near resolved, he is playing with a freedom and a desire that shows that while we consider Messi's career as one winding down, he still has so much to give at the top level.
Yerry Mina scored in a penalty shootout this week and danced 🕺

Last night he missed from the spot 🤦‍♂️

Messi screamed at him 'dance now!'

😂😂😂pic.twitter.com/OG8s7xlnt4

— FUN88 (@fun88eng) July 7, 2021
Both he and Neymar - the Brazilian infinitely more rested last season than Messi - are obliterating teams from either side of the draw. If one leads in a particular stat, the other is second.
Messi has the most goals (four) and assists (five), but he is just behind the PSG forward on Shot Creating Actions P90 (6.6), Non-Penalty Expected Goals+ Expected Assists (4.8) and Key Passes P90 (3.2). Both of them are running riot in a tournament played on dodgy pitches, with no fans and coronavirus cases running through squads. It's arguably not fair that their joint performances will be seen by so few, both in the flesh and in a European audience distracted by a superb Euros.
Messi at the Copa America
| STAT | # | COPA RANK |
| --- | --- | --- |
| GOALS | 4 | #1 |
| ASSISTS | 5 | #1 |
| KEY PASSES P90 | 3.2 | #1 |
| SHOT CREATING ACTIONS P90 | 6.6 | #2 |
But Messi's war cry in the direction of Mina, which prompted social media followers to proclaim that they had finally seen the 'real' captain that Argentina have craved, shows that this could represent a fork in the road not only for him, but for this team that has underachieved with their greatest-ever collection of players.
For years, coaches have attempted to squeeze world-class talent around him, from Gonzalo Higuain to Sergio Aguero, and now there's less of that going on. It's Messi and his minions and, actually, it's working better.
Brazil is the obvious test. Succeed where they have failed before and Messi gives Argentina at least one moment of glory as his legacy, which in turn could set up a final tilt at the World Cup he craves so dearly. But lose, and it becomes another 'what could have been' moment for Messi at international level.