'F*** you, son of a bitch!' - Romelu Lukaku's explosive row with Nicolo Barella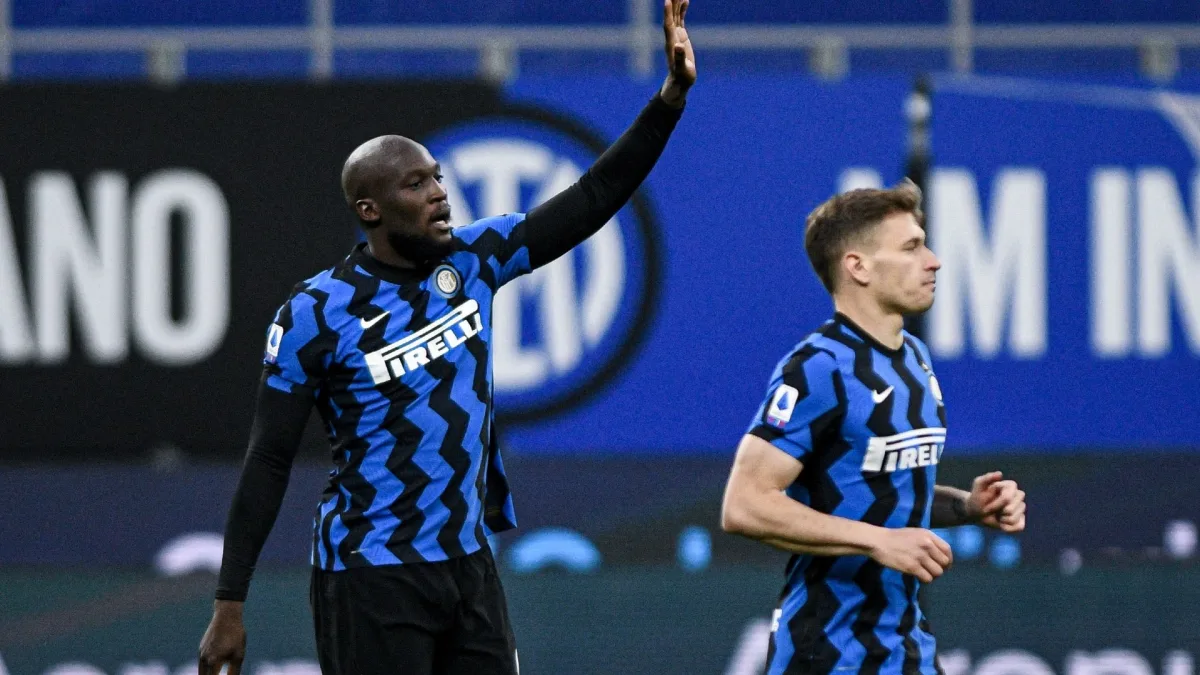 Romelu Lukaku was involved in a foul-mouthed argument with Inter Milan teammate Nicolo Barella on Monday evening.
Both players were in action at Marassi as Inter drew 0-0 with Sampdoria in Serie A.
During the 40th minute of the game, Lukaku and Barella had an explosive argument on the pitch.
It started when Lukaku told Barella to stop waving his arms around in frustration, something the Italian midfielder is often guilty of doing when a teammate misplaces a pass - as was the case here.
"Don't do that, enough with these arms! Do not do that! It's not good, it's insulting, now stop!," Lukaku, who is on loan at Inter from Chelsea, was caught on camera saying.
Barella presumably took this reproach badly by answering back at Lukaku.
Aria arcobaleno in casa Inter.

Lukaku chiama figlio di puttana Barella. Tutto sotto controllo. pic.twitter.com/FJGFADMaLR

— Il Fratello di Zielu (@zielulife2) February 13, 2023
That led to Lukaku unleashing a foul-mouthed barrage of expletives at the Euro 2020 winner.
"Fu** you, son of a bitch," Lukaku blasted at Barella.
It should be pointed out that both Lukaku and Barella are known to be good friends, so this was likely just a heat of the moment exchange between the two players.
Inter manager Simone Inzaghi commented as such after the match.
"These things happen on the pitch, they shouldn't happen and I don't like to see them, but they were sat together during the break and are great friends. Obviously, these are incidents I don't want to see," Inzaghi said.
Lukaku's difficult return to Inter
Lukaku returned to Inter on a one-season loan this past summer from Chelsea, but has struggled badly with his fitness and form thus far.
He has played just 537 minutes of club football this season, starting only six games and appearing in only 12 matches in total. He has scored two goals this campaign.
He went into the recent World Cup unfit, scoring no goals and missing a host of big chances in the 0-0 draw with Croatia which eliminated Belgium from the group stages.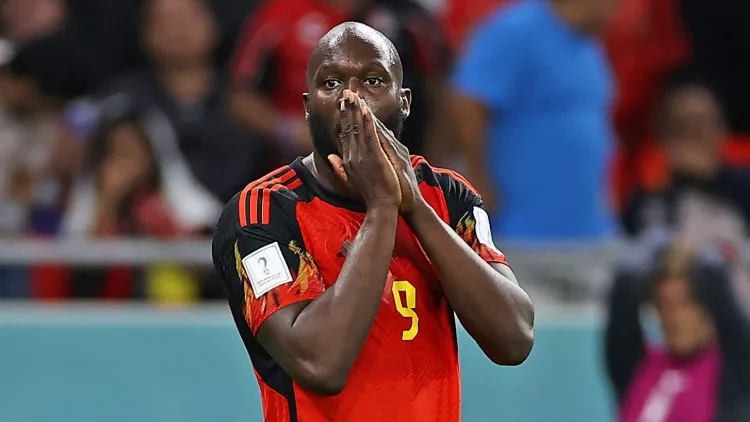 Lukaku was often mocked about his shape and fitness during his two-year spell at Man Utd, but appeared to have put that all behind him during two brilliant years under Antonio Conte at Inter from 2019 to 2021.
The 29-year-old then rejoined Chelsea from Inter in a €115 million transfer in the summer of 2021.
However, he endured a disastrous season, scoring just eight goals and falling out publicly with manager Thomas Tuchel. His fitness also started to decline and he missed more games for Chelsea in a six-week spell before Christmas 2021 than he did in his entire two-year first spell at Inter.
Inter are desperately hoping that Lukaku can rediscover his form and fitness from his first spell at Inter between now and the end of the season.