Max Allegri: The worst managerial reign in Juventus history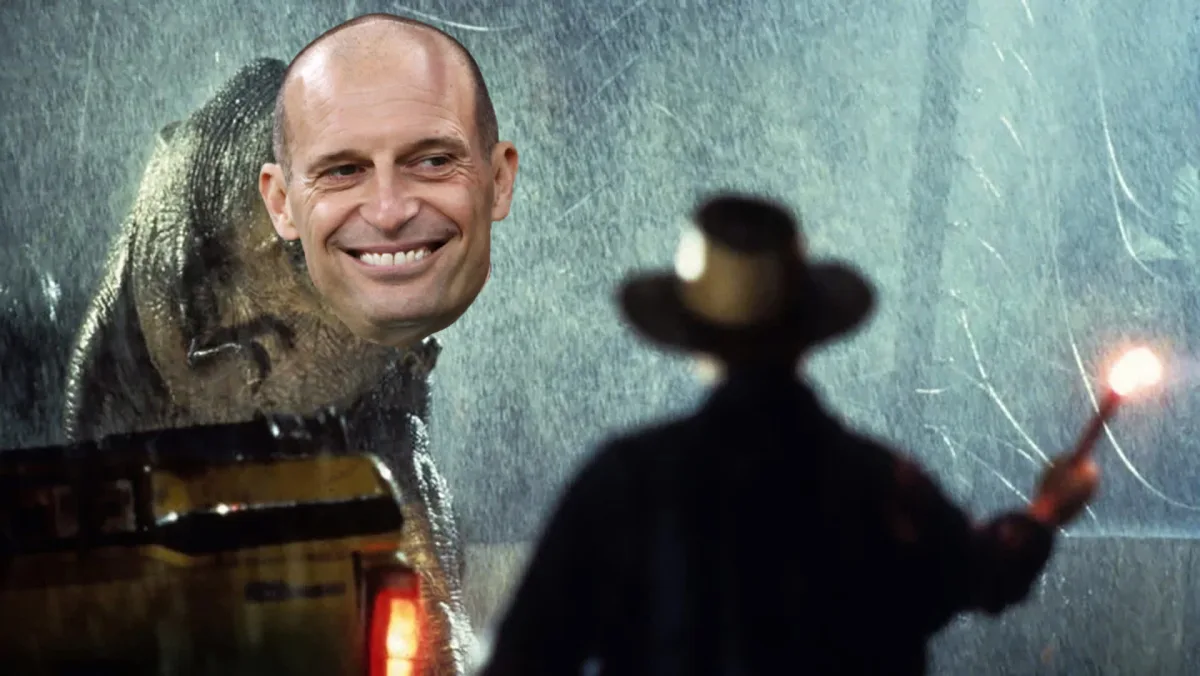 Pound for pound, Max Allegri has been the worst manager in Juventus history during his second spell at the club.
Having won five straight Scudetti – and reached two Champions League finals - during his first stint from 2014 to 2019, Allegri returned to Turin last summer as Juventus looked to reassert their dominance on Italian football.
Despite winning two domestic trophies, the Bianconeri had limped to fourth place in 2020-21 under novice coach Andrea Pirlo and were knocked out in the last 16 of the Champions League by Porto.
Four legendary managers who became outdated
President Andrea Agnelli believed that Allegri was the perfect man to take Juve back to the top. He bet heavily on him, sacking Pirlo and making Allegri one of the best-paid coaches in the world with a €9 million-a-year four-season contract.
Agnelli lost the bet badly as Allegri has been an utter disaster in every way possible.
Last season, Juventus endured their first trophyless season in 11 years. They finished fourth again, 16 points behind champions Milan, and Allegri even earned eight points less than Pirlo had the previous campaign. Pirlo was paid €7.5m less a year than Allegri. Like Pirlo, Allegri was also eliminated in the last 16 of the Champions League, humiliated 3-0 by Villarreal.
This current season has been even more of a catastrophe. Juventus are already on the brink of exiting the Champions League after losing both of their opening group games, leaving them six points behind both PSG and Benfica. They are eighth in Serie A and have won just two of their nine games in all competitions. Dating back to the end of last season, Allegri has won just two of his last 13 games for Juventus. Relegation form.
Aside from the chaotic period in which there was a turnover of coaches from 2009 to 2011, Allegri has the worst points-per-game ratio than any other Juventus manager since 1991.
All that despite being heavily backed in the transfer market as Juventus signed everyone he asked for, bringing in Paul Pogba, Angel Di Maria, Filip Kostic, Leandro Paredes, Arkadiusz Milik and Serie A's Defender of the Year, Bremer.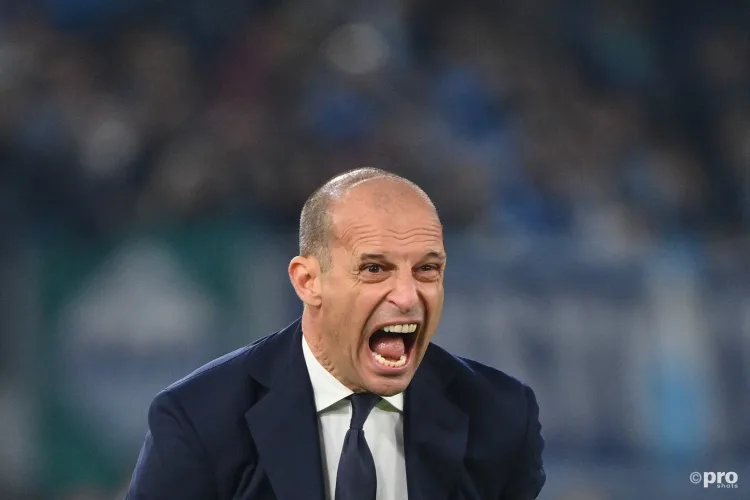 It's not just the results that have been awful, the performances have been even worse.
It's hard to find a team in Europe who are more unwatchable or boring than Allegri's Juventus right now.
Allegri has always favoured a pragmatic style of football that focuses on being solid defensively, sitting with a deep defensive line and then picking moments in the game to attack and counter-attack.
This style of football already looked outdated in Allegri's last two years at Juventus from 2017 to 2019 when the Bianconeri won the Scudetto more because of the inadequacy of those around them than because of their own competence.
After two years of inactivity, Allegri returned with the same philosophy while those around him in Serie A had modernised.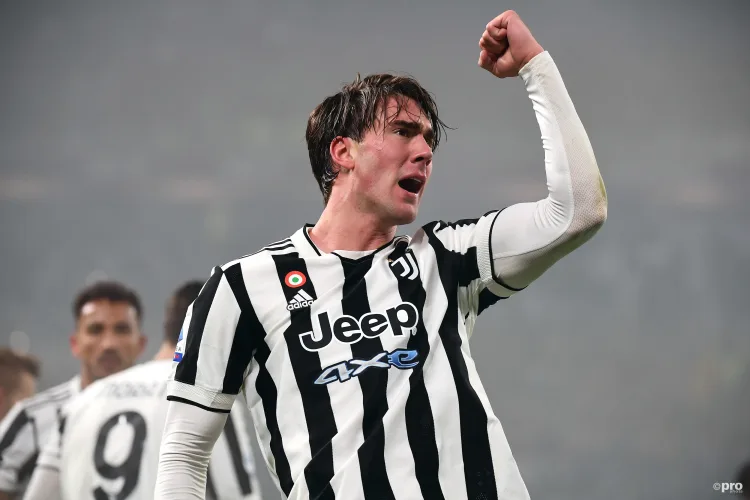 Teams like Napoli, AC Milan, Lazio, Fiorentina, Udinese and others are now playing proactive, intense football, pressing and counter-pressing, creating overloads and moving away from the old, disciplined Italian school. This has been demonstrated by Serie A having more goals scored in both of the last two seasons than any of Europe's other big five leagues.
But Allegri's Juve have played the same slow, rigid football that lacks any kind of identity, cohesion or creativity. There are no passing patterns, no control of the play or territory, no dynamism or imagination. To put it simply, Juventus don't play any football at all. It is as if Allegri picks 11 strangers off the street each week and then sends them out onto the pitch.
Allegri has not improved or developed a single player at Juventus since he returned. Manuel Locatelli was one of the breakout stars at Euro 2020 but has regressed massively in his 15 months under Allegri. Federico Chiesa was perhaps THE star of Euro 2020 but looked like an imposter until he tore his ACL earlier this year. Dusan Vlahovic was the best striker in Serie A when he arrived for €80m in January but has not improved at all. The Serbian has been feeding off scraps and has just one goal in open play in 2022-23.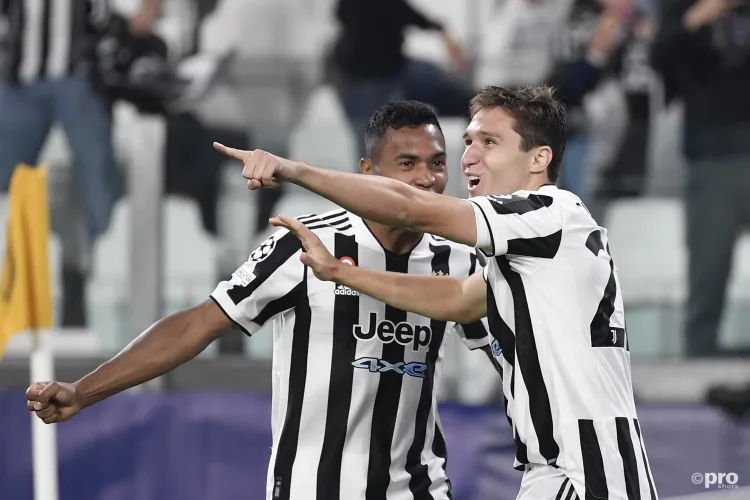 Allegri's mentality is painfully outdated, earning him the nickname of 'Dinosaur' with Juventus fans. He has no interest in pressing or counter-pressing (Juventus are 20th in Serie A for team pressing and 18th for pressing efficiency, according to InStat). He has no interest in possession (Juve are ninth with an average of just 49%). And he continues to insist that defence is more important than attack – even though we are living in an age where defensive football doesn't work anymore. "If you want a spectacle, then go to the circus," Allegri infamously remarked.
There is no efficiency, though, at either end of the pitch. Juventus scored just 57 goals last season, they have nine in seven games this time around. Four of these goals have been penalties or direct free kicks. No surprise there as Juventus are ninth in Serie A for chances created, despite a modest set of opponents so far this season; Sassuolo, Sampdoria, Roma, Spezia, Fiorentina, Salernitana, Monza.
He distrusts youngsters and even bizarrely remarked in September that "quality always lies in the players, not in the tactics."
Allegri has lost the dressing room, with widespread reports that he has fallen out with Angel Di Maria. He has lost the fanbase, with #AllegriOut trending every matchday this season. Allegri even required police protection to take him to his car after the 1-0 defeat to bottom-of-the-table Monza. And he is even being hammered by former players of his, such as Claudio Marchisio, who said that he must be dismissed.
The reason Allegri hasn't been sacked yet is two-fold. Firstly, it will cost Juventus over €40m gross to pay off the rest of his contract. This is something the Bianconeri can barely afford given they are set to post losses of €240m for the last financial year. Secondly, sacking Allegri could spell the end of Agnelli as Juventus president. It was his call to appoint Allegri and Agnelli is already under huge pressure in his own role for a string of disastrous decisions over the last years. If Allegri goes, Agnelli and others in the upper management could follow him out of the door.
What is certain is that the Allegri project is dead. It cannot be resurrected and if Juventus don't fire him, then even a top-four finish this season appears unlikely. And that would prove to be even more expensive than paying him off.