Inter's 10 biggest sales of all time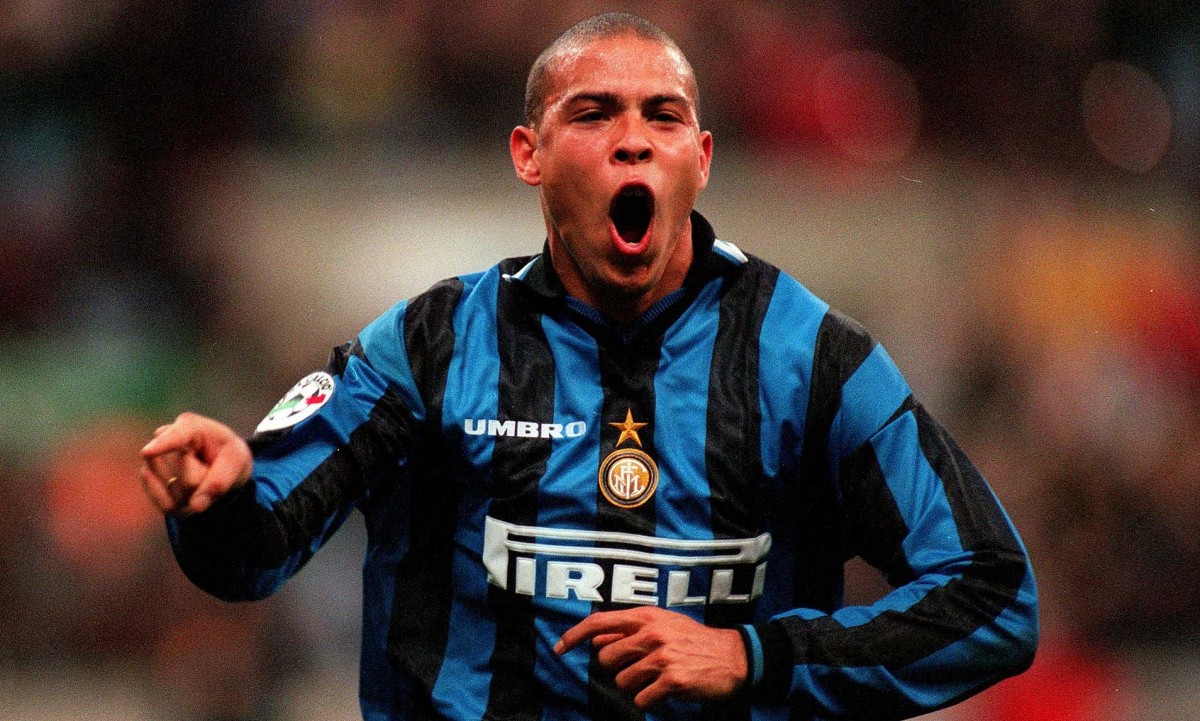 Inter are one of the most successful teams in Italian and European football, and certainly one of the most well-supported teams on the continent.
From Ronaldo to Zlatan Ibrahimovic, the Nerazzurri have had some of the best players in the world in their ranks over the last 30 years, and with that has come plenty of transfer spend.
However, whether through necessity or simply the money was too good to refuse, Inter have made plenty of cash off other elite sides over the years.
So, what are Inter's 10 biggest sales of all time?
10. Geoffrey Kondogbia - €22m (Valencia, 2018)
Kondogbia cost Inter a huge €40m in total from Monaco in the summer of 2015 after impressing for the French side. It was seen as a huge outlay at the time but Inter were happy as they managed to beat Milan to the player's signature.
However, Milan will look at the situation as a bullet dodged as Kondogbia never really got to grips with life at San Siro.
He started 43 Serie A matches in total for Inter, and failed to impress for the most part.
After just two years, he was shipped out on loan to Valencia who eventually purchased him on a permanent basis, with Inter suffered a €18m loss.
9. Clarence Seedorf - €22.5m (Milan, 2002)
Even though Seedorf never actually won anything during his two-and-a-half year stint with Inter, this deal is one that will probably be looked upon with regret by the club.
The Dutchman was allowed to move to Milan in the summer of 2002, and he would go on to enjoy massive success with the Rossoneri, winning two Serie A titles, two Champions League titles, and one Coppa Italia.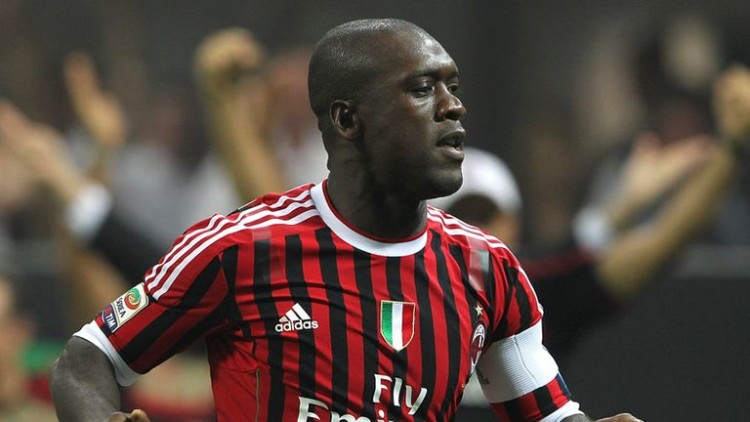 What makes the transfer all the more baffling is that Inter got Francesco Coco in return, whose career with the club was ravaged by a series of injuries.
Seedorf would form a part of one of the greatest midfielders Italian football has ever seen at Milan alongside Gennaro Gattuso, Andrea Pirlo, Massimo Ambrosini and eventually Kaka.
8. Hernan Crespo - €26m (Chelsea, 2003)
When Roman Abramovic took ownership of Chelsea in 2003 the club quickly went on a spending spree to bring the Blues up to the level of the other elite Premier League sides.
Inter were criticised by Crespo's former strike partner Christian Vieri after the club sanctioned the move as he was upset that the team were clearly weakened after the Argentine's departure.
Following the spell with Chelsea, Crespo would return to Italy on loan with Milan before eventually returning to Inter, where he would score 20 goals in the 2006/07 campaign.
7. Samuel Eto'o - €27m (Anzhi, 2011)
At the start of the 2010s a new football superpower started to rise in Russia in the form of Anzhi Makhachkala.
Backed by billionaire owner Suleyman Kerimov, the club invested hundreds of millions in player transfer and wages to try and not only conquer Russia but make an impact in Europe, too.
When Eto'o signed with Anzhi he became the world's highest paid player, earning €20m after tax.
That was until Kerimov decided to pull the plug on his investment, which led to a firesale of all the previously acquired superstars.
6. Mario Balotelli - €29.5m (Man City, 2010)
Forever an enigma, Balotelli fell out with Inter head coach Jose Mourinho, the Inter fans, and even some of his team-mates before he eventually left the club in 2020.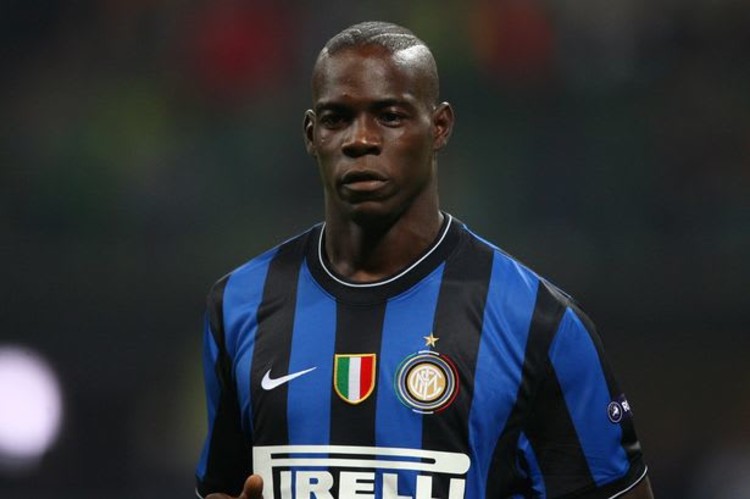 After one incident in which he through his Inter shirt to the floor in frustration, he was confronted by fans afterwards.
All of the drama eventually led to Balotelli leaving Italy altogether after Roberto Mancini's Man City came calling.
The Italian would return to the city with Milan a few years later, though.
5. Mateo Kovacic - €38m (Real Madrid, 2015)
It seems that Mateo Kovacic ultimately needed the platform of Stamford Bridge with Chelsea to find his best form, as even though he played for two of Europe's biggest clubs before in Inter and Real Madrid, he was in and out of the team, particularly in Spain.
Remarkably, Kovacic has three Champions League medals to his name after winning three in a row with Los Blancos.
But, he played a minimal role in all three victories which is why he was more than happy to leave for Chelsea on loan, who eventually made the switch permanent.
4. Ronaldo - €46m (Real Madrid, 2002)
Though not at the peak of his powers, Ronaldo was still one of the very best players in the world when Real Madrid decided to make him the next Galactico.
Coming off a starring display at the 2002 World Cup in which he scored two goals in the final versus Germany, Los Blancos made him a primary target to link up with the likes of Luis Figo, Raul, and Zinedine Zidane.
Even though Ronaldo was a phenomenon, his major injury issues while at Inter meant that receiving a fee of €46m at the time probably represented a good piece of business.
The Brazilian is still, of course, idolised by Inter fans.
3. Mauro Icardi - €50m (PSG, 2020)
PSG will probably be lamenting the fact that they already had an agreement in place to sign Icardi for a huge €50m fee after initially taking him on loan from Inter.
The Argentine has not lived up to his price tag in PSG and scored just seven league goals after the transfer was made permanent.
Sadly for Icardi, his best moments undoubtedly came in an Inter shirt when he was banging in the goals at San Siro.
He never fit the mould of a captain, though, and after falling out with the club's Ultras the writing was on the wall.
2. Zlatan Ibrahimovic - €69m (Barcelona, 2009)
In what will go down as one of the best pieces of business in Inter's history, they received €69m PLUS goalscoring machine Eto'o for Zlatan Ibrahimovic in 2009.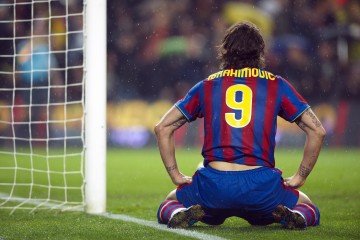 The Swede was a star in Milan, but this kind of deal became too good to turn down as Ibrahimovic left for Camp Nou.
From the money gained for Ibrahmovic, not only did they get Eto'o, but it allowed the club to sign Diego Milito and Wesley Sneijder.
All three players would play a massive role in Inter winning the treble in 2009/10.
1. Achraf Hakimi - €70m (PSG, 2021)
The biggest sale Inter have ever made is a recent one, as in the summer of 2021, they received an initial fee of €60m plus expected add-ons of €11m for wing-back Hakimi.
The Moroccan was a massive hit at Inter following his move from Real Madrid and was the perfect player in Antonio Conte's 3-5-2 system with marauding full-backs.
However, the club were in a desperate financial state due to the pandemic and other costs after the 2020/21 season which meant at least one star player had to be sold.
It was Hakimi, who joined a star-studded PSG squad.