'Ambitious' Mourinho doesn't care if we play bad football, says Mkhitaryan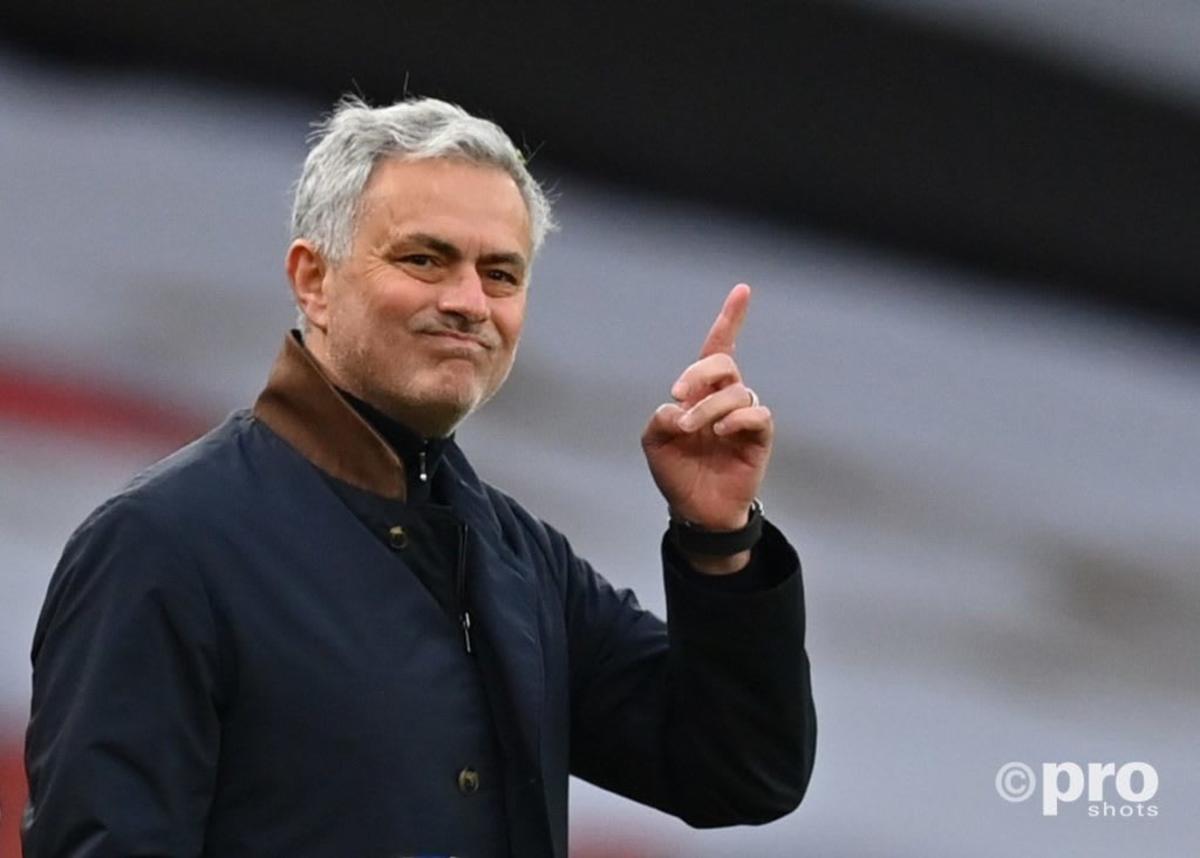 Roma star Henrikh Mkhitaryan says Jose Mourinho won't care about how the team play this season as long as they win matches.
Following a disappointing spell as manager of Tottenham, Mourinho was sacked before the end of the 2020/21 season, to be replaced by Ryan Mason on a temporary basis.
The dismissal came just one week before the Portuguese was set to lead the team out at Wembley for the League Cup final.
It didn't take Mourinho too long to find a new club, however, as he was announced as the new Roma head coach after the Italian giants decided to part ways with Paulo Fonseca.
The move has seen Mourinho return to Italy for the first time since being in charge at Inter where he won the treble, including the Champions League, in 2010.
He will see a couple of familiar faces, too, as former Man Utd charges Mkhitaryan and Chris Smalling are currently plying their trade in the Italian capital with the Giallorossi.
Mkhitaryan in particular would have been slightly nervous about the appointment as Mourinho actually sold him to Arsenal in exchange for Alexis Sanchez while Man Utd boss.
What did Mkhitaryan say about Mourinho?
It does appear that there is no-ill feeling between the pair, though, as Mkhitaryan actually signed a new contract to remain at Roma this season to work under Mourinho.
"Mourinho is very ambitious, he always wants to win," the Armenian told Sky Italia.
"He doesn't care if we play good or bad football, it's all about the three points.
"Everyone knows he has won almost everything there is to win.
"I don't want to talk about the past, we discussed it together and started from scratch on a different level. I know what he asks of his players and I am ready to give my all."
When asked why he decided to extend his stay at Roma, Mkhitaryan said he believes in the project a the Stadi Olimpico.
"I remained because I believed in the project of this club, I liked it from the first day," he revealed.
"I am happy here, I like the team and the city. I believe we can win something with the Giallorossi.
"I had some offers from Italy and abroad, but I chose to remain and I'm pleased with that."