The agent of Lautaro Martinez and Achraf Hakimi suggests they both could leave Inter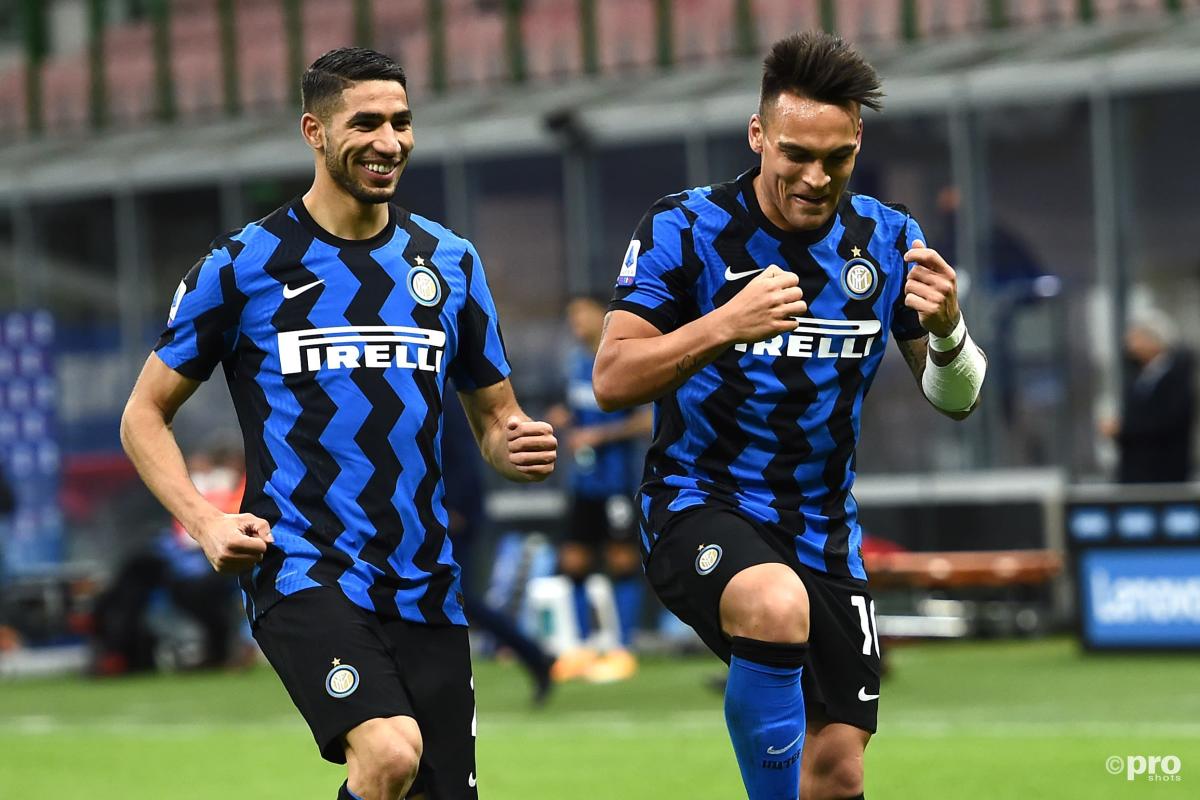 Lautaro Martinez and Achraf Hakimi could both be put up for sale this summer if Inter need to balance the books, according to the duo's agent.
Inter successfully broke Juventus' nine-year Serie A monopoly to win the Scudetto in 2020/21, but their finances remain ravaged by the current pandemic, mainly due to the lack of paying supporters inside San Siro for well over a year.
READ MORE: Agent admits Chelsea and Arsenal target Hakimi open to Bayern move
According to reports, they need to raise as much as £80 million this summer in order to avoid going into financial catastrophy.
Martinez has been strongly linked with a transfer to both Real Madrid and Barcelona, and previously revealed he was close to joining the latter after a conversation with Lionel Messi, only for that move to be scuppered by the pandemic.
Hakimi, meanwhile, only joined Inter last summer and played a starring role in the race for the Scudetto, but could be put up for sale too with rumours about a deal with Paris Saint-Germain doing the rounds over the weekend.
Alejandro Camano, their agent, believes the pair will naturally be targets for other clubs due to their exploits his past campaign.
"In the future I don't know, all players have a price and I believe that if all of Europe has seen Inter and their title-winning football, all the players will be taken into consideration," he told Telelombardia.
Hakimi to PSG?
Addressing the rumours surrounding Hakimi, Camano says he has had no contact with PSG and neither has Inter.
"There is no situation at the moment (with Hakimi). I haven't talked to any club and I don't think Inter have either. It is a difficult time for football, there is a difficult economic situation.
"It is not easy to get out of this complicated situation due to Covid-19. I think it is not possible today to say who will leave Inter to fix this difficult economic situation.
"He (Hakimi) is very young, joining Inter was a very intelligent decision. When the transfer window opens, we receive calls for players, for all the players. 
"The transfer market begins and if Inter are in trouble we will understand what to do. The market will tell."
As well as PSG, Hakimi has reportedly been generating interest from Bayern Munich.