How Milan sold Shevchenko to Chelsea for £40m only to win the Champions League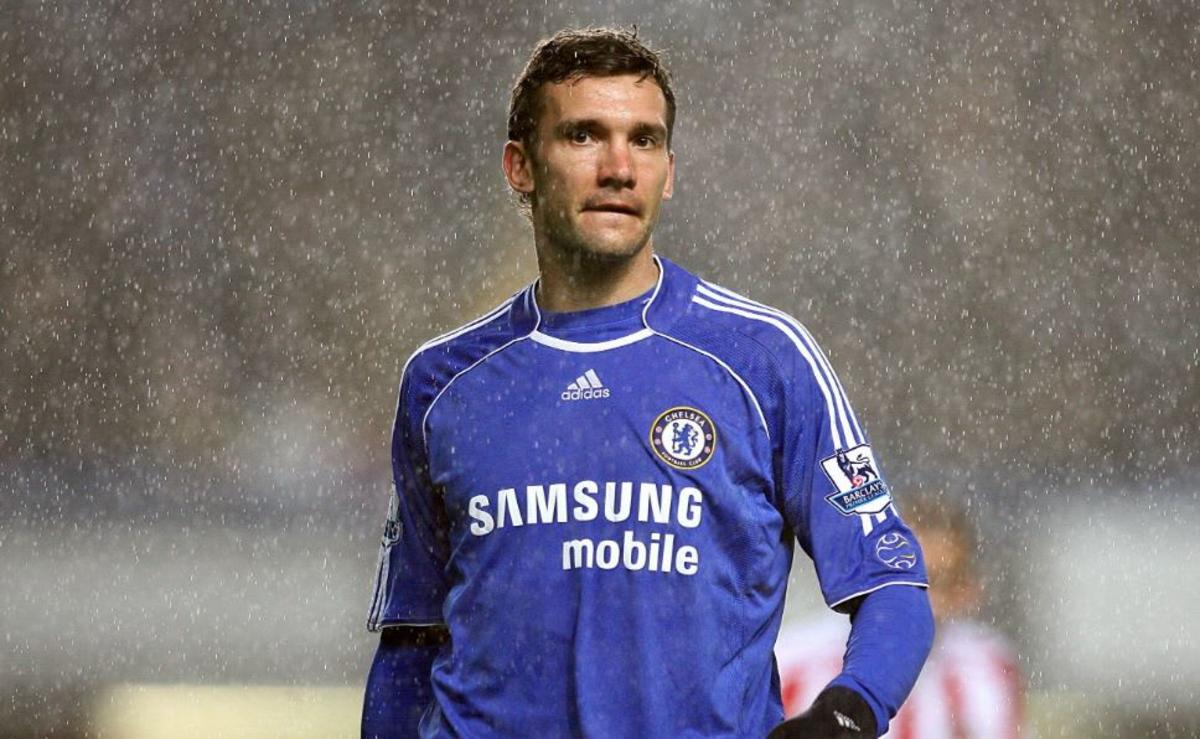 In the summer of 2006, Andriy Shevchenko was finally sold to Chelsea from Milan after a fee of around £40 million was agreed upon.
The Ukrainian had long been a target of Chelsea owner Roman Abramovich and after a long transfer saga, he finally got his man ahead of the 2006/07 campaign.
READ MORE: Kepa, Torres, Morata and the 10 worst Chelsea signings of all time
Shevchenko had won Serie A, the Coppa Italia and the Champions League title during his time at San Siro, as well as the Ballon d'Or in 2004. He was undisputedly one of the best players on earth while donning the famous red and black kit of the Rossoneri.
He was eager to move on to pastures new, though, and eventually made his way to the Premier League.
How did Shevchenko's move work out for Chelsea?
Shevchenko was a long-time target for Abramovich and when he eventually landed him in 2006, the Milan forward was 29 and past his peak.
He scored on his debut in the Community Shield against Liverpool, but failed to kick on, losing out to Didier Drogba in the battle for the first choice slot up front, and altogether proving a waste of money.
It was quickly evident that something wasn't right with Shevchenko after he arrived. He looked sluggish and remarkably unfit. An injury picked up before the 2006 World Cup wasn't allowed to heal correctly, and Shevchenko played half-fit in Ukraine's first-ever major international competition as they reached the quarter-final.
With 23 goals in 77 games, Shevchenko still managed to net on a fairly regular basis at Stamford Bridge, but it wasn't what was expected of him considering his outlay while at Milan, and ultimately, Drogba was preferred.
He was loaned back to Milan two years later.
Injury issues and a lack of form led to him being left out of key matches and ahead of the 2009/10 season, he was left out Chelsea's Champions League squad, which eventually led to a return to Dynamo Kyiv.
How did Shevchenko's move work out for Milan?
Milan were naturally desperate to keep hold of Shevchenko before he moved to Chelsea and allegedly offered him a six-year contract extension to stay at the club.
However, they were probably glad at the way things worked out – Shevchenko was done by aged 30 never mind 35.
From the money gained from the sale of their striker, Milan purchased the likes of Ricardo Oliveira, Massimo Oddo, Yoann Gourcuff and Daniele Bonera in the summer, and eventually Ronaldo from Real Madrid in January.
None of these players would prove to be an adequate replacement for Shevchenko, but luckily for Milan they had a ready-made one in Filippo Inzaghi.
Although different styles of forward, Inzaghi would prosper in his role as a simple tap-in goalscorer while the likes of Kaka and Clarence Seedorf in behind acted as creators.
After losing the Champions League final in dramatic circumstances to Liverpool in 2005, Milan found themselves back in the final again two years later.
While Shevchenko missed the decisive penalty in 2005, Inzaghi would score a double in 2007, again against Liverpool, as Milan won the Champions League without the Ukrainian in the same campaign they let him go.