Brazil teenage star hopes to follow in Manchester City striker's footsteps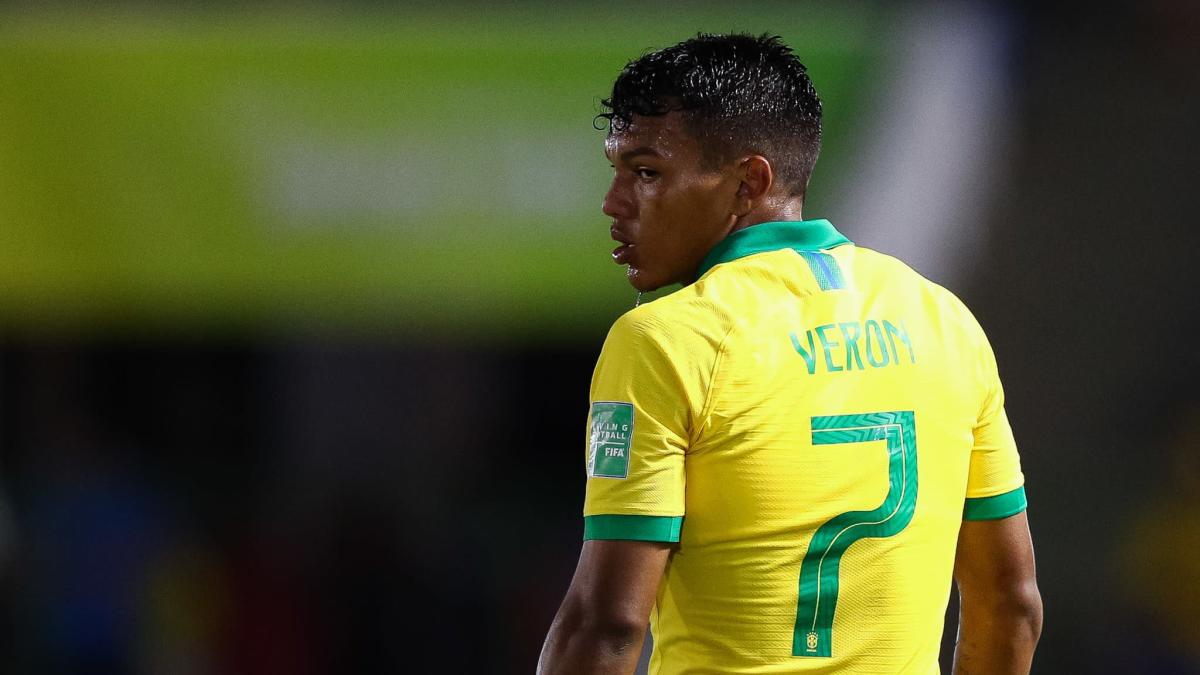 Manchester United transfer target Gabriel Veron has admitted that he hopes to use Manchester City striker Gabriel Jesus as an example in plotting the future of his own career.
Veron has been linked with a number of Europe's biggest clubs, including both Manchester clubs, Barcelona and Juventus, following his success at Palmeiras at a remarkably young age.
However, the 18-year-old talent has now hinted at his preferred next move by suggesting that he would like to emulate Jesus' decision to move to England and play for Man City.
Like Veron, Jesus also began his career at Palmeiras before signing for City in 2017 for a reported transfer fee of £29 million.
Since then Jesus has gone on to score 80 goals and provide a further 33 assists in 183 games for Pep Guardiola's Man City team. And it seems as though Veron hopes to do the very same thing. 
READ MORE: Who is Barcelona and Man Utd transfer target Gabriel Veron?
"Gabriel Jesus – I use him as an example," Veron confirmed in an interview with Goal. "He is an excellent player who is always working to reach the top.
"He is an example to me, for my career. I hope I can follow in his footsteps."
The young striker added: "I watch the Premier League. It's a very difficult tournament, where every game is difficult, and I like to watch games like these.
"I watch La Liga and Serie A as well. I like to watch everything."
Could Man City sign Veron this summer?
Although Veron may be hinting at a move to Manchester this summer, City's ability to sign the striker is another matter entirely.
Not only does the young Brazilian talent have a contract with Palmeiras that is set to run until 2025, but he'll also surely cost far more than Jesus initially cost City back in 2017.
However, if Guardiola & Co. are deterred by their pursuit of other attacking talents like Borussia Dortmund's Erling Haaland, then Veron may offer a convenient back-up option to ensure City have enough fire power next season.