Could Ansu Fati leave Barcelona for Juventus?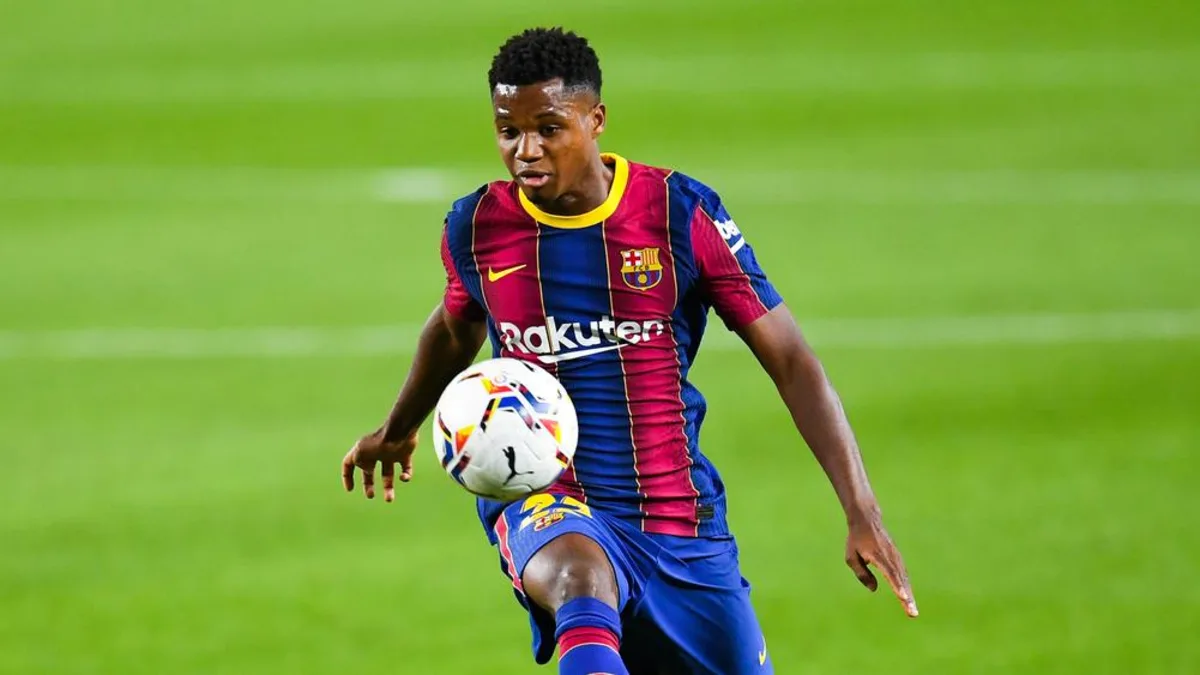 Ansu Fati of Barcelona could be trading one European giant for another, if a report emanating from Spain is to be believed.
According to Spanish outlet Sport, Juventus are looking at replacing Cristisno Ronaldo in the summer of 2022 with the currently injured Barca winger.
Furthermore, the paper speculates that super agent Jorge Mendes, who represents Ronaldo and Fati, could play a pivotal role in bringing Fati to Turin.
Both players' contracts expire at their respective clubs in 18 months time, and Juve see Fati as a natural replacement for the outgoing Portuguese superstar.
But would it be the right move for the youngster? Would a move to Serie A further develop his skillset, or see him regress?
Fati at Juventus
Fati's reputation was burgeoning just before his injury. The 18-year-old winger was arguably Barcelona's best player before his season was ended due to picking up a serious knee injury against Real Betis.
He'd scored five goals from 10 games in all competitions, and was having a breakout season for the Catalan giants.
If Ronaldo is to leave Juve at the end of the 2021/22 season (there has been speculation that he might renew for a further season), then the club will need a player with explosive pace who can operate on the left-hand side.
This is where Ronaldo has tended to operate since joining Juventus nearly three years ago. He has a tendency to drift all over the final third of the pitch, but normally stays on the left in order to cut inside and shoot.
It would be this Ronaldo-shaped vacuum that Fati would step into.
Coach Andrea Pirlo has shown that he isn't afraid to give youth a chance, even in a pressure-cooker environment such as The Old Lady. Pirlo started left-back Gianluca Frabotta in his first game on the Juve bench, with Frabotta previously playing in the Juve U-23 side.
Given that Fati can seemingly handle the pressure that comes with playing for big clubs, that shouldn't be an issue.
Fati's velocity is also something that Juve lack in their play, with the current squad lacking players who can win individual duels.
For Juventus, Fati would be a shrewd signing, especially if they were able to land him on a free transfer.
Whether or not the player actually wants to leave Barcelona is a different matter, but the player would be an ideal fit for what Pirlo is trying to achieve at the Bianconeri.