Leicester don't need Eriksen – they have James Maddison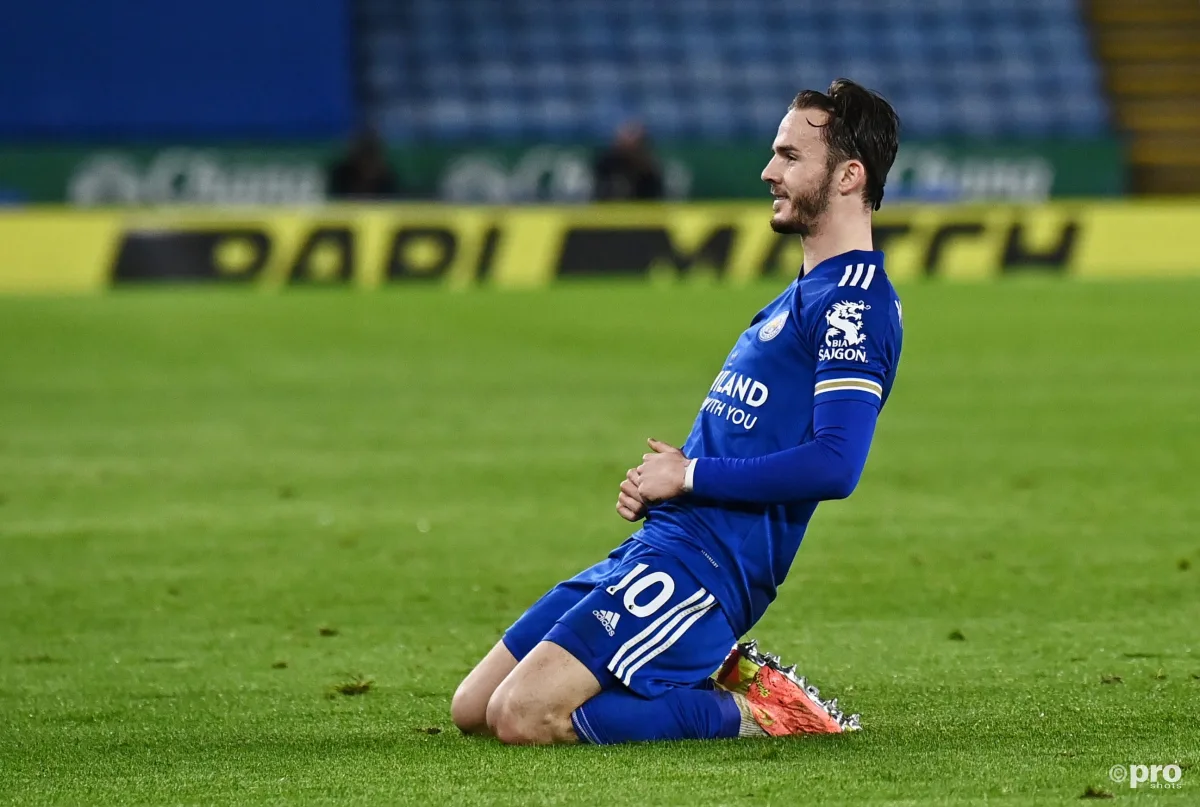 Leicester have reportedly pulled out of the race to sign Christian Eriksen from Inter in the January transfer window.
According to a report from the Telegraph the Foxes were not willing to match or even pay a significant percentage of Eriksen's huge £300,000 per week wages should he arrive on loan until the end of the season.
After starring for Spurs in the Premier League, Eriksen left for pastures new in Italy a year ago by signing for Milan for around £16.9m, apparently looking for a new challenge and to experience another competition.
It has proved to be a disastrous deal, however, as head coach Antonio Conte rarely plays him from the start, with his participation usually being minimised to cameos from the bench.
In the 2019/20 season, he started eight matches, scoring once and assisting a further two goals.
In the 2020/21 campaign, however, he has featured even less, having started just four matches in Serie A and six in all competitions.
He is yet to record an assist or score a goal this campaign.
Why, then would Leicester register an interest?
There is absolutely no doubting Eriksen's quality, especially with his delivery from set-pieces and his ability to pick out a threaded pass from the number 10 position.
However, the caveat to bringing Eriksen to the King Power is that it could have a detrimental impact on the development of one James Maddison, who became everyone's new favourite player this week following his bubbly, honest interview following Leicester's impressive 2-0 victory against Chelsea.
Maddison scored the second goal of that game, and was one of Leicester's best players.
Though it has taken him a little while to find his feet in the 2020/21 season, Maddison is now in fantastic form, scoring three goals in as many games.
In all competitions this season, he has scored eight and assisted five in 16 starts.
If Eriksen were to arrive, which is looking unlikely now, then it would require one of he or Maddison to play slightly out of position either in a deeper role or on the wing.
Both players undoubtedly do their best work in central areas behind the centre-forward and, crucially, Maddison has started to add goals to his game now with late runs into the box, something he recently said he has been working hard on.
Though Leicester are by no means a poor club, the acquisition of a superstar on £300,000 per week doesn't particularly fit in with their ethos, either.
In the aforementioned interview, Maddison highlighted the team spirit that is currently in place within the squad, and Leicester would do well to avoid bringing in a player who would be on double that of their highest earner.