Chelsea humiliation shows Allegri is a dinosaur

Juventus have had some miserable nights in the Champions League in recent years, but few have been as humiliating as the battering at the hands of Chelsea on Tuesday night.
The Bianconeri were thumped 4-0 at Stamford Bridge, utterly outplayed and dominated from start to finish in every department. That loss proved to be the biggest defeat Juventus have suffered in Champions League history and their heaviest in any competition for almost 18 years.
It was a result and performance that served to underline just how much Juventus are struggling this season under returning coach Max Allegri.
Allegri was brought back to Turin this summer after two years away as Juventus looked to reassert their dominance on Italian football.
Despite winning two domestic trophies, the Bianconeri limped to fourth place last term under novice coach Andrea Pirlo and were knocked out in the last 16 of the Champions League by Porto.
President Andrea Agnelli believed that Allegri – having won five straight Scudetti and reached two Champions League finals in his first spell as manager – was the perfect man to take Juve back to the top.
But over three months into the 2021-22 season and Juventus have been a disaster.
They are down in eighth place in the Serie A table having won six, drawn three and lost four of their 13 games.
They have lost at home to Empoli and Sassuolo, and away to Verona, and find themselves 11 points off the top of the table. Defeat to Atalanta this weekend would leave them seven points adrift of the Champions League places.
But the match that demonstrated just how far Juventus have fallen was the 4-0 defeat to Chelsea. The gulf in class between the two teams and the two managers was astronomical.
FT | ⌛️ | Final whistle at Stamford Bridge. #ChelseaJuve #ForzaJuve #JuveUCL pic.twitter.com/D46LJRD4uE

— JuventusFC (@juventusfcen) November 23, 2021
There are many reasons for Juventus' decline. Many are related to the upper management, with a disastrous and directionless transfer policy since former CEO Beppe Marotta left the club in 2018. Those currently making the decisions in the boardroom look out of their depth, while even Agnelli has made a string of blunders – none more so than his humiliating attempt earlier this year to create a European Super League that folded within 48 hours.
The current squad is full of ageing, overpaid and inadequate players who are not up to the level of a club as big as Juventus.
The loss of Cristiano Ronaldo just days before the end of the summer transfer window means that Juventus are badly lacking goals and firepower in attack. They have scored 18 goals in 13 Serie A games – you have to go down to 14th placed Venezia to find a team with less goals.
Despite the serious economic effects of the Coronavirus pandemic that resulted in Juventus requiring a €400 million capital injection from their parent company Exor this summer, the Bianconeri remain by a distance the richest club in Italy. Their wage bill dwarves every other team in Italy and there is no excuse for performing so badly this season.
The blame there lies squarely on Allegri. No one can write him off given everything he has achieved in the past, but right now he is looking like a footballing dinosaur.
Allegri has always favoured a pragmatic style of football that focuses on being solid defensively, sitting with a deep defensive line and then picking moments in the game to attack and counter-attack.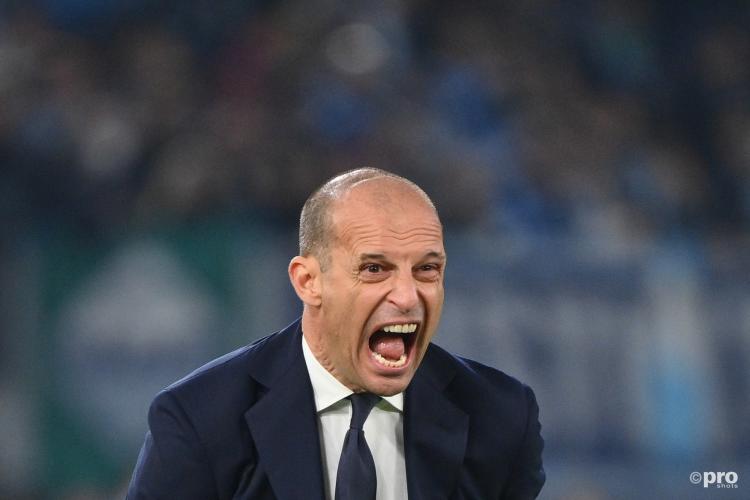 This style of football already looked outdated in Allegri's last two years at Juventus from 2017 to 2019 when the Bianconeri won the Scudetto more because of the inadequacy of those around them than because of their own competence.
After two years of inactivity, Allegri has returned with the same philosophy while those around him in Serie A have modernised.
Teams like Napoli, AC Milan, Atalanta, Sassuolo, Lazio, Fiorentina and many others are now playing proactive, intense football, pressing high, creating overloads and moving away from the old, disciplined Italian school. This has been demonstrated by Serie A having more goals scored in both of the last two seasons than any of Europe's other big five leagues.
But Allegri's Juve have played the same slow, rigid football that lacks any kind of identity, cohesion or tempo. There are no passing patterns, no control of the play or territory, no dynamism or imagination.
Juventus are averaging 46% possession in games this season, often being camped in their own half in games. During their encounters, Napoli had 69% of the ball, Lazio 58%, while Chelsea boasted 60% of possession over their two UCL group matches.
Allegri has been insisting on a defensive 4-4-2 formation that requires his wide midfielders to spend more time doubling up to support their full-backs behind them. He has been playing a central midfielder, Adrien Rabiot, as the left midfielder for almost the entire campaign. Against Chelsea, Allegri bizarrely played four central midfielders in midfield – meaning Juve had no width.
One of Europe's most exciting players, Federico Chiesa, looks like an imposter under Allegri as he is forced to defend at wide midfield or play out of position as a centre forward deprived of service. Chiesa has one goal and one assist in Serie A.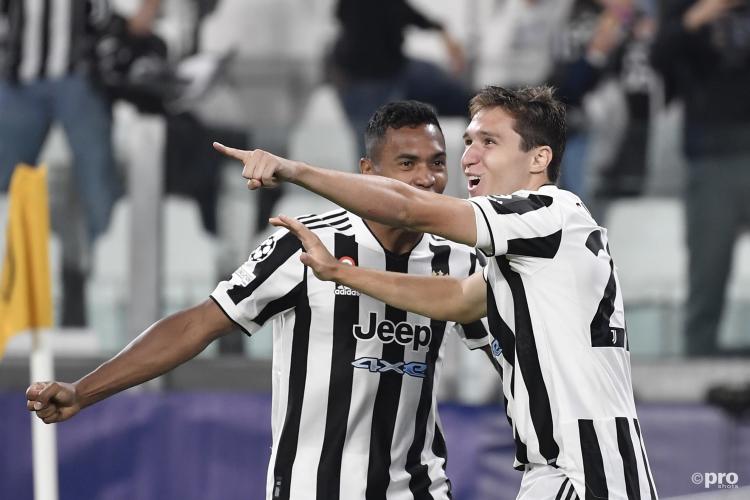 Allegri's mentality is painfully outdated. He continues to insist that defence is more important than attack – even though we are living in an age where defensive football doesn't work anymore. "If you want a spectacle, then go to the circus," Allegri infamously remarked.
He also still subscribes to the belief that young players need to go through a gruelling apprenticeship before being handed a first-team chance.
"The B team is important because it helps the players' growth," insisted Allegri in response to those asking why Brazil teenager Kaio Jorge and new Argentina call-up Matias Soule weren't getting any chances.
"Then from the second team, which plays in Serie C, the player must go Serie B and play many games, a second-tier Serie A club and at that point you can evaluate if a player can play for Juventus or Serie A or other teams.
"Some might not agree with me. The players that emerge start from Serie C, go through Serie B and get to Serie A. Like 30 years ago."
Like 30 years ago, indeed. That is where Allegri is stuck right now…in the past.