Who is Daniel Maldini? - Son of Paolo hoping to make an impact at Milan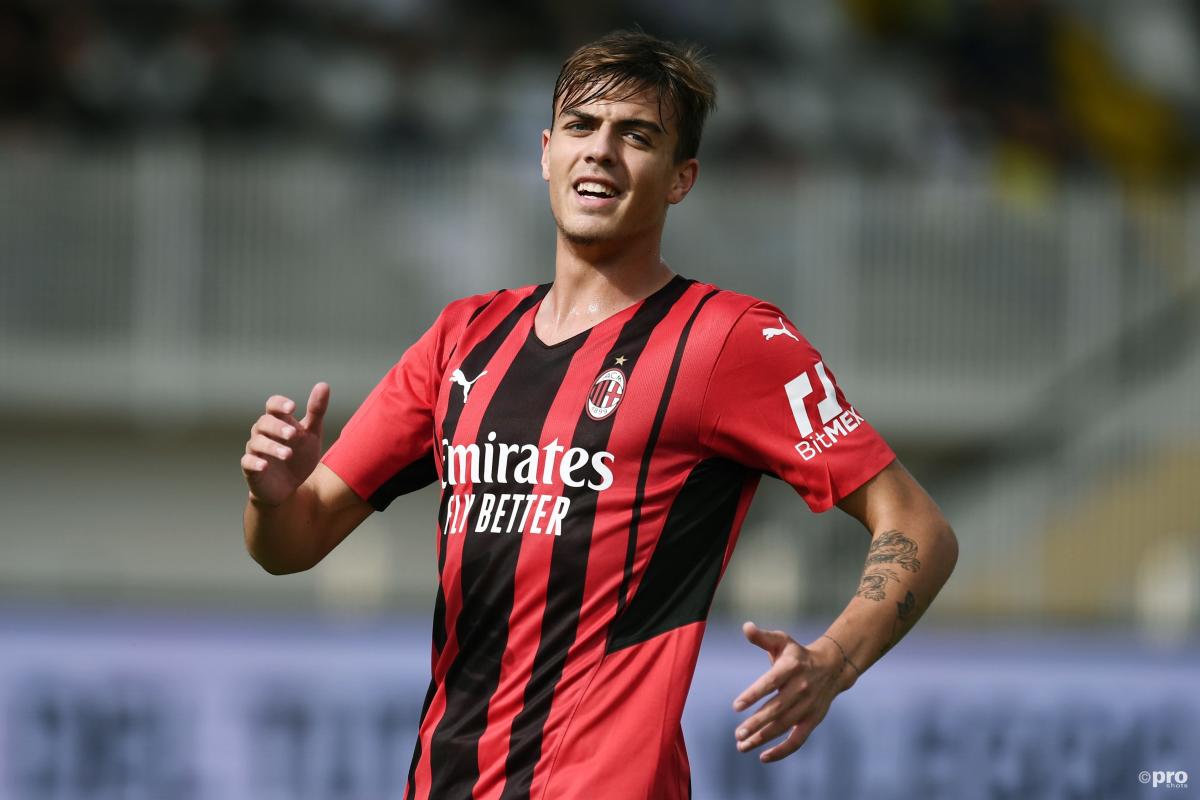 Over the history of football, the sport has been littered with young players hoping to step out of the shadows of a parent who has excelled.
One of these stars at the moment is Daniel Maldini, the son of legendary former Rossoneri defender Paolo Maldini and the grandson of Cesare Maldini.
This lineage means that there is already unfair pressure on Daniel to make the same impact in the sport, at Milan specifically, as the men in his family achieved before him.
The signs are promising, though, so what kind of player is he?
What position does Daniel Maldini play in?
Maldini features as an attacking midfielder, usually through the middle.
How good is Daniel Maldini?
Perhaps mercifully, Maldini's status as an attacking player means that he will not be compared to his father and grandfather in terms of skill - even though he actually started as a defender as a youngster.
While Paolo echoed his father's defensive qualities, Daniel is naturally a more expressive player due to the fact he players further forward in a creative position.
Maldini plays in the number 10 position, and with that, his best talent are his vision, ball control and dribbling.
In February of 2020, after coming through the young ranks at San Siro, he finally made his first team debut, coming on as a substitute for Samu Castillejo in a Serie A fixture against Hellas Verona.
In September of 2021, he made his first start for the club and marked the occasion with a goal.
The goal actually highlighted another part of his game that is noticeable, and that is his ability to make late runs into the box. Against Spezia, he drifted in at the back post to bullet a header home with Paolo watching from the stands.
After netting his first goal, he spoke to the official Milan website about the special moment.
"Well, I tried to imagine how it would arrive but not the actual play itself," he said.
"It's indescribable, I still have to let it sink in.
"Fortunately, it ended up this way. It's true it felt weird to score with a header but the outcome was great."
Maldini has suffered with injuries in the past, as a few spells out of the team, as well as a recovery from Covid, meant he made just nine appearances in 2020/21.
Team-mate Rafael Leao has tipped him for big things this season, though.
"Honestly I say Daniel Maldini because he is so talented," he told 433 when asked which Milan player will surprise the fans this campaign.
"I hope that next year he will have more chances to show off, because I love him as a friend and as a footballer he has so much talent."
What clubs are interested in Daniel Maldini?
The only departure that has been discussed with regards to Maldini so far has been on loan in order to aid his development.
However, Milan and Stefano Piolo made the decision over the summer to keep him at the club, with appearances like the one against Spezia ensuring he gets enough game time to keep improving.
When does Daniel Maldini's contract expire?
Maldini's contract runs until 2024.
How old is Daniel Maldini?
Maldini was born on 11 October 2001. He is 19.
What is Daniel Maldini's height?
Maldini is 187cm, or 6ft 1in.
What is Daniel Maldini's weight?
Maldini weighs 78 kilograms, or 11 stone eight pounds.
What football boots does Daniel Maldini wear?
Maldini wears Nike Tiempo Legend 9 soccer cleats.
What is Daniel Maldini's Instagram?
Maldini's Instagram has 481k followers as of October 2021.
Who is Daniel Maldini's girlfriend?
Maldini is not currently dating anyone publicly.