Devastating Dzeko just as good as Lukaku so far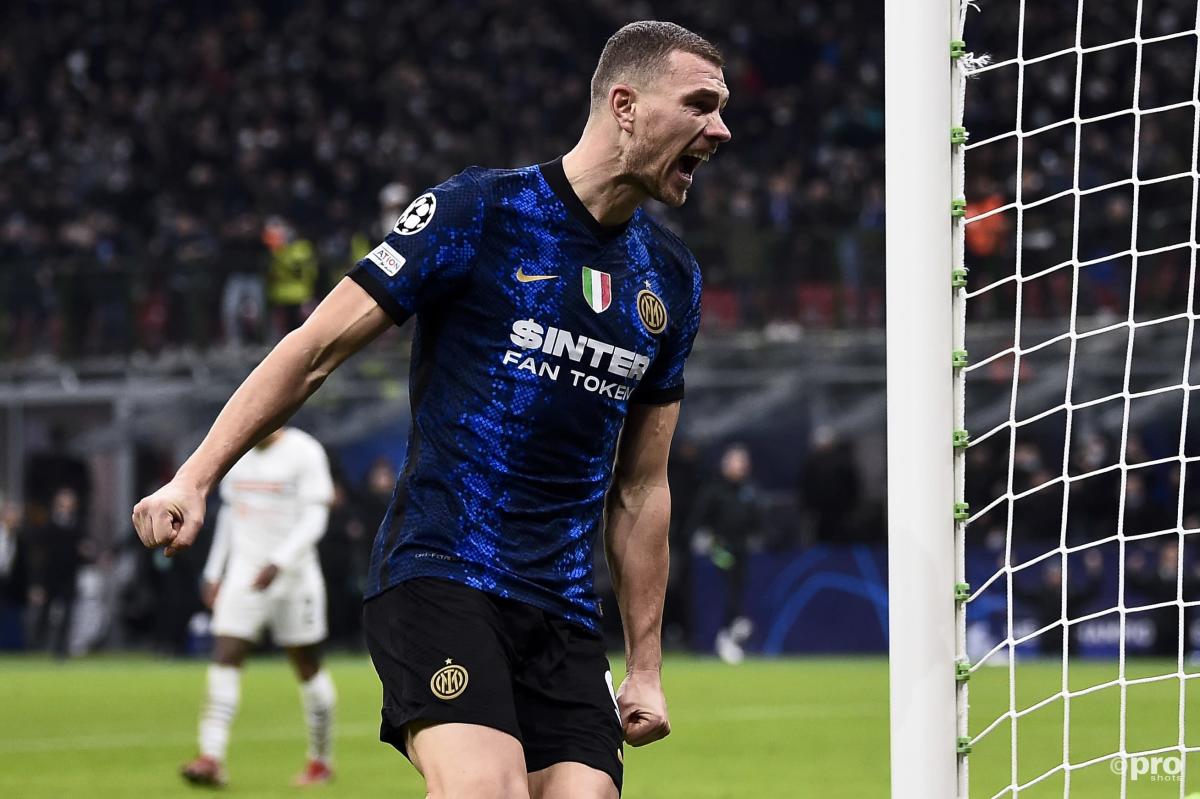 When Inter were forced into accepting Chelsea's €115 million bid for star striker Romelu Lukaku this past summer, there was a virtual meltdown among the Nerazzurri's fans.
There were protests outside Inter's Appiano Gentile training complex, insulting banners were erected abusing Lukaku, while hashtags trended on social media demanding that the club's financially-hit Chinese owners Suning sell the club.
It was easy to understand why there was so much anger. After all, Lukaku had been Inter's best player during his two seasons at the club.
From the day he arrived from Manchester United for €80m in the summer of 2019, he had taken Serie A by storm.
Antonio Conte developed Lukaku into the top striker in the league – and one of the best in the world – and he plundered a brilliant 64 goals in 95 games over the two years.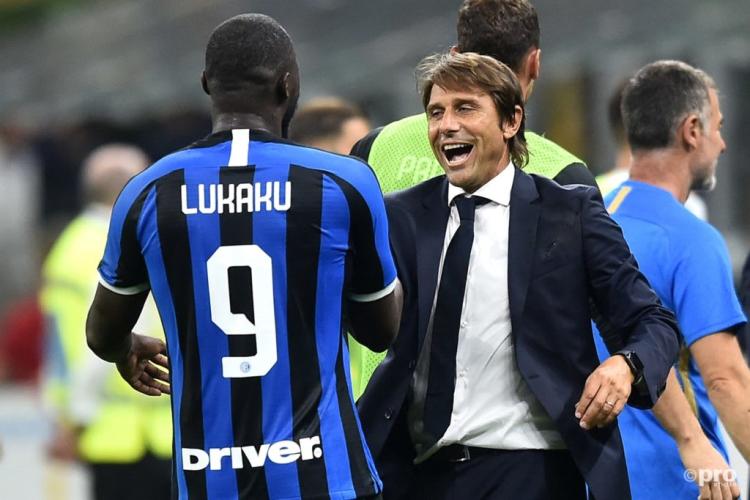 Lukaku was the key man last season as Inter ended Juventus' nine-year Scudetto streak to roar to a first league title of their own since 2010.
Inter fans feared the worst when Lukaku followed the equally brilliant Achraf Hakimi out the door as Suning were forced to cut costs having been badly affected by the Coronavirus pandemic.
These fears worsened when Inter replaced Lukaku with a 35-year-old Edin Dzeko from Roma. The Bosnian was a striker who many critics believed was past his best, having scored only seven Serie A goals last term.
How has Dzeko performed at Inter?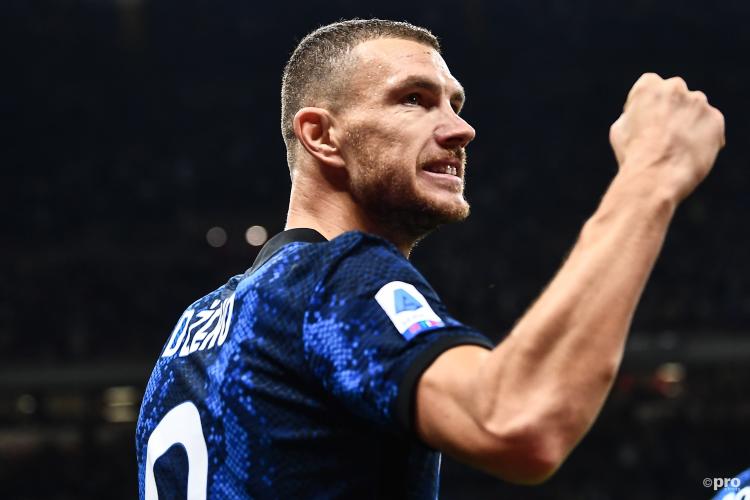 However, Dzeko has silenced all the doubters with a sensational start to his Inter career.
The veteran is playing as well as he ever has during his illustrious career and has already scored the same amount of Serie A goals, seven, as he did in the whole of last season.
He also has been pivotal in the Champions League, scoring two crucial goals in matchday five on Wednesday in the 2-0 win over Shakhtar. That victory will almost certainly book Inter's place in the knockout stages, something they failed to do in Lukaku's two seasons at the club.
⏯️ | TRIPLICE FISCHIO

Cala il sipario a San Siro!
Il finale è tutto nerazzurro ⚫🔵#InterShakhtar 2️⃣ - 0️⃣#UCL #ForzaInter pic.twitter.com/A1lz3sKw1A

— Inter 🏆🇮🇹 (@Inter) November 24, 2021
In total Dzeko has 10 goals in 14 starts in all competitions, also contributing two assists.
Just like Lukaku, his all-round team play has been superb. He has held up the ball, pressed and run tirelessly and made those around him play better. He has instantly forged an impressive partnership with Lautaro Martinez, who has six Serie A goals himself in 2021-22.
Amidst fears that Inter would struggle for goals without Lukaku, they are the top scorers in the division with 32 goals from just 13 matches.
Inter find themselves a little off the pace in Serie A, but Sunday's win over Napoli means they are now only four points off the top of the table.
And, unlike Lukaku, Dzeko is also shining in the big matches. He was man-of-the-match in the 1-1 draw with rivals Juventus, scoring the opener. He also earned the Nerazzurri a point in the 2-2 draw with Atalanta.
Lukaku struggling at Chelsea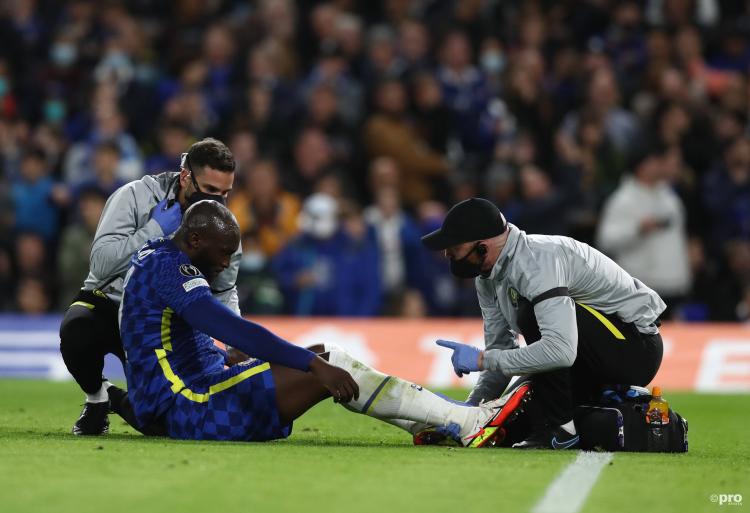 As for Lukaku, he is currently struggling at Chelsea. Without Conte, the manager who knows exactly how to get the best out of him, the Belgian is labouring.
"If you have a centre-forward like that, you need to use him and I don't think Chelsea have quite figured out how to use him yet," Conte said himself earlier this month in a thinly-veiled criticism of Chelsea manager Thomas Tuchel.
After scoring four goals in his first four games for Chelsea, including on his debut against Arsenal, Lukaku then went six matches without finding the net before picking up an injury that ruled him out for over a month.
The season is still long and few doubt that Lukaku will soon start scoring again. But from Inter's point of view, things couldn't have gone any better in attack after losing their star striker.