Why Juventus should sign Chelsea's Billy Gilmour on loan in January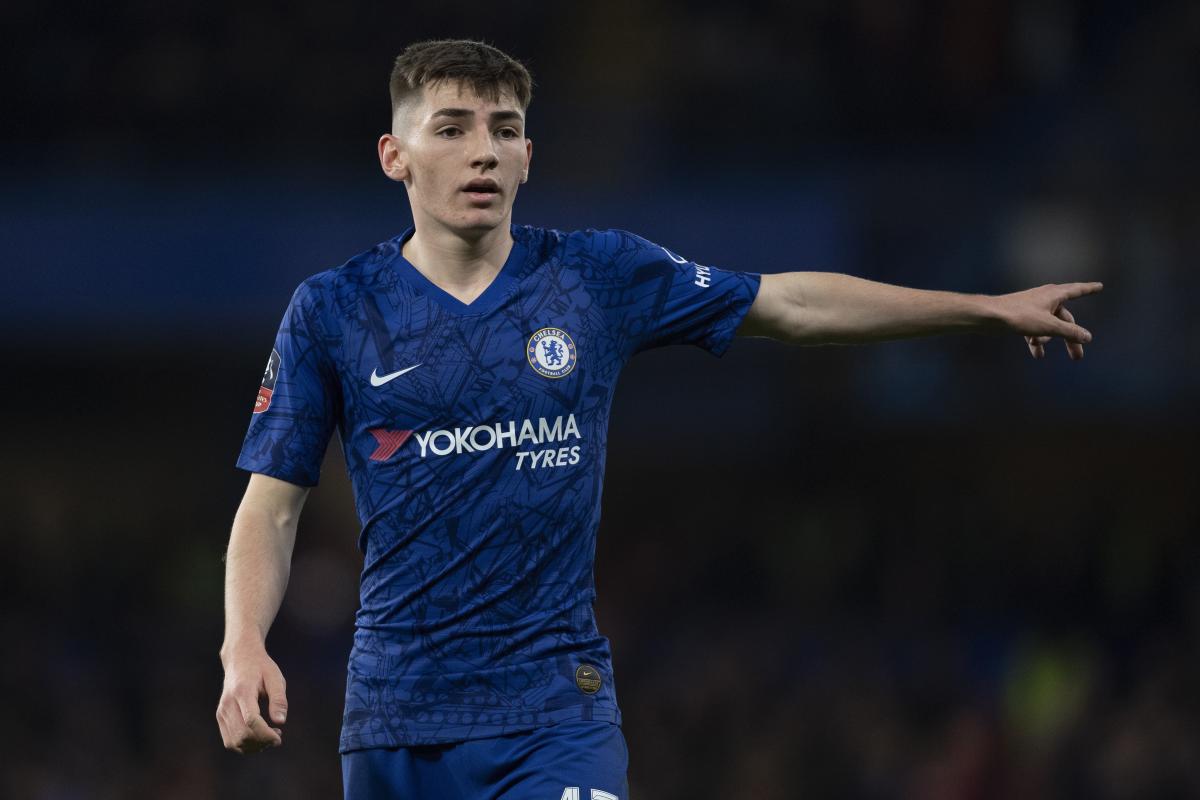 The January transfer window is undoubtedly at its best when big transfers and huge sums of money are exchanged between Europe's biggest clubs.
However, it can also be a period in which some of Europe's smartest clubs push through discrete loan moves to bolster their squad and stop it from creaking at the edges. A little nip and tuck, rather than full-blown heart surgery.
Ahead of the turn of the year, that seems to be exactly what Juventus are considering. Rather than spending a fortune, the Italian giants seem interested in bringing Chelsea youngster Billy Gilmour to Turin on loan, according to Calciomercato.
But why would Andrea Pirlo's side be so interested in a 19-year-old midfielder who has started just one game this season? 
READ MORE:
What Gilmour does well for Chelsea
Although Gilmour hasn't featured much this season due to an injury, he did break into Frank Lampard's side last season and quickly showed a level of composure and maturity that far exceeded his early years.
Among central midfielders in the Premier League, Gilmour was the sixth best in the league for suppressing dribbles from opposing players and fourth best among his peers for defensive positioning.
The young player is also exceptionally gifted at short and sharp passes between transitions. Last season he sat 10th among Premier League central midfielders for the quality of his short passes and second behind only Liverpool midfielder Naby Keita when it came to first passes after a recovery of possession.
In a sense, Gilmour is a smart holding midfielder. Not only is he good at breaking up opposing attacks, but he also seems to thrive in transition when Chelsea are moving from intercepting the ball and towards their own counter attacks.
Why would Juventus want to sign him?
A quick glance at Pirlo's Juventus side would suggest that there's absolutely no space for Gilmour in Turin. Not only do the Serie A side have at least eight central midfielders, but they also spent close to £80 million bringing three of them to the club in the summer.
However, when we dive a little deeper into Pirlo's tactics and selection choices we can perhaps see why the club may want Gilmour in January.
For example, in most games Juventus tend to play three or even four of the aforementioned group of central midfielders. And if we assume, which we perhaps can, that Sami Khedira and Aaron Ramsey may be seeking departures from the club at the same time as Gilmour's arrival then it's a little easier to see how the young Scot could slot in as back-up to the likes of Adrien Rabiot or Arthur.
Perhaps just as importantly, this move could allow Gilmour to not only develop in a new league but also pick up some crucial game time. Compared to Chelsea's list of central defenders, Juventus' roster looks positively vacant.
In front of Gilmour in Lampard's team are N'Golo Kante, Mateo Kovacic, Jorginho, Danny Drinkwater and possibly even Kai Havertz and Mason Mount too, depending on the tactics. Add Ross Barkley, who is currently on loan at Aston Villa, to that list in the summer and it's easy to see why the youngster may be eyeing up a strategic loan move next month to show what he can do.