Should Dortmund sign Liverpool's Divok Origi or PSG's Mauro Icardi?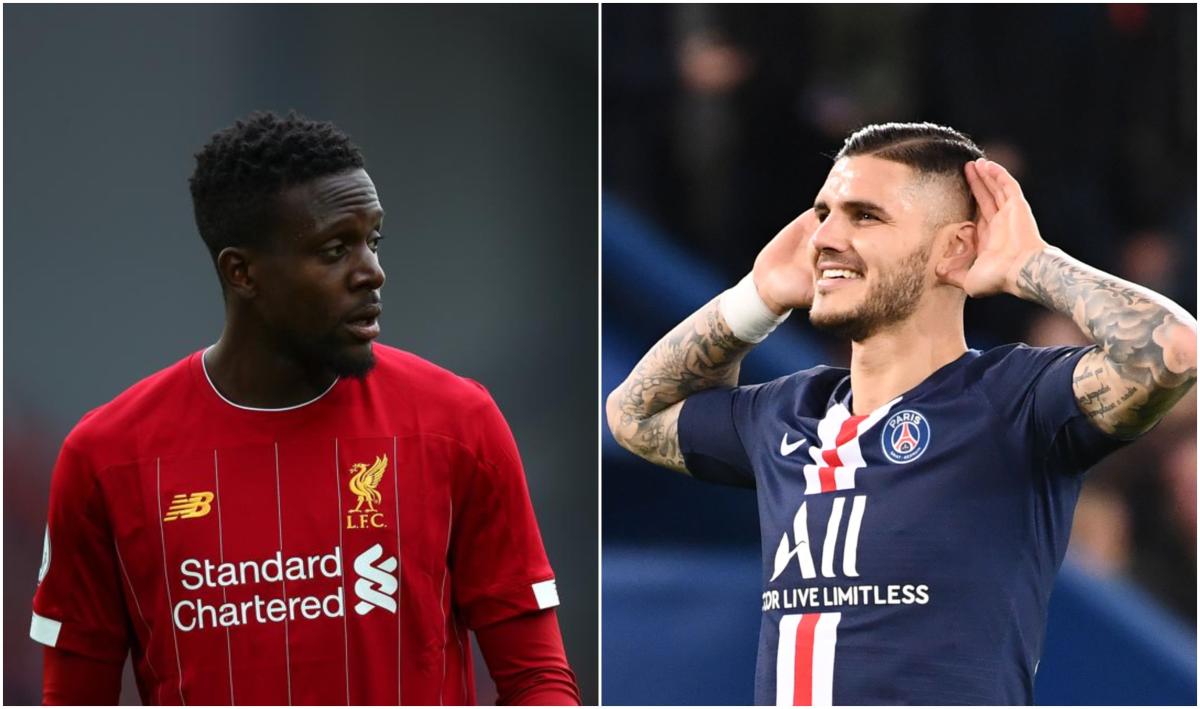 Borussia Dortmund may have a new head coach in the form of caretaker Edin Terzic but that won't stop the club from getting on with its plans for the January transfer window.
The Bundesliga side currently sit fourth in the German top flight after a poor run of form that ultimately cost Lucien Favre his job at the weekend.
While German clubs don't tend to use the January window to spend large sums of money on new players, Dortmund did sign Erling Haaland in the opening days of 2020 and may be looking to repeat a similar feat next month.
Indeed, one of the main issues with the squad – and what may have directly led to Favre's dismissal – was the fact that after Haaland picked up a serious injury the only alternative in Dortmund's squad was 16-year-old Youssoufa Moukoko.
This notable hole in Dortmund's squad hasn't gone unnoticed, with former Bayern Munich midfielder Stefan Effenberg stating that the club desperately need another goalscorer in January.
In his column for t-online, Effenberg suggested that Dortmund could take advantage of out-of-favour strikers at Liverpool or PSG.
READ MORE:
"Two other candidates for a winter transfer or at least a loan deal until the end of the season: Divock Origi from Liverpool or Mauro Icardi from Paris St. Germain," said the former German international.
"So far this season they haven't played a role, have just sat in the stands several times, but have long since proven their skills and might help immediately.
"Origi shot Liverpool to victory in the final against Tottenham to win the Champions League in 2019. Icardi was twice the top scorer in the Italian Serie A."
Would Origi or Icardi make good Dortmund signings?
While Effenberg is right to suggest that both Origi and Icardi are picking up very little game time at their respective clubs and should be looking for moves in January, it still remains to be seen whether they'd be best suited for a move to Dortmund.
While Origi is undoubtedly a hero among the Liverpool support for the important goals he has scored in the past, his strike rate at the Premier League club is far from perfect. In 147 appearances for the Anfield side, he's scored just 35 goals. And Dortmund will be well aware of his poor return of seven goals after 36 games at Wolfsburg. So he perhaps wouldn't be the most inspiring signing.
Icardi is perhaps in a completely different situation. While the Italian striker now seems surplus to requirement in Paris, his record at Inter (124 goals in 219 games) undoubtedly suggests he's a top striker and would be an asset to just about any team in Europe. The only issue for Dortmund is that they already have one of those players in Haaland.
Unlike Origi, who would perhaps be willing to play a bit-part role in Dortmund's team behind Haaland, it's unlikely that Icardi would be willing to leave PSG to then sit on Dortmund's bench behind Haaland. One player is perhaps not good enough and the other is perhaps too good enough to be an ideal back-up to the Norwegian striker.