Carlos Tevez: The remarkable transfer tales of a modern-day great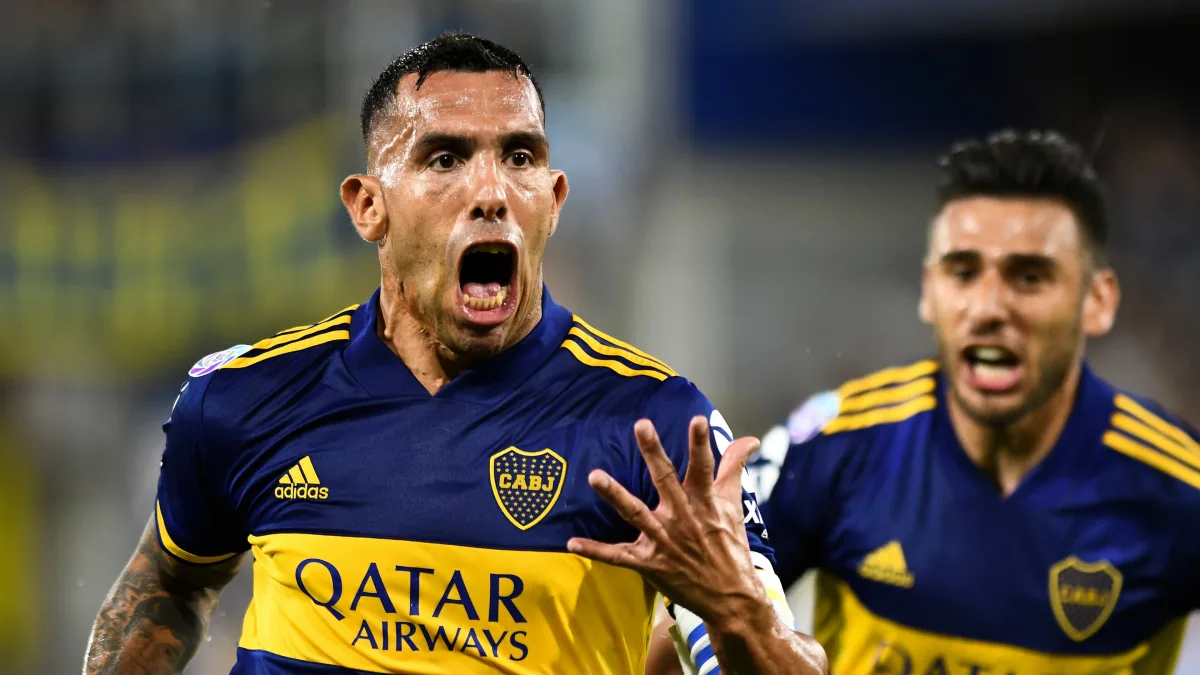 After 19 years at the top of the game, former Manchester United and Manchester City striker Carlos Tevez has retired.
Throughout his career, he played on three continents, turned out for seven clubs and won armfuls of titles.
On the international scene, he played 76 times for Argentina's national team and scored 13 goals. Tevez also claimed Olympic gold in Athens 2004 – a rare moment of joy for a national team that has known only frustration since winning the World Cup in 1986.
He will be remembered as one of the finest of his generation in his country, while he made a number of blockbuster – and controversial – transfer moves.
Boca Juniors exit
Tevez began his footballing career at Boca Juniors, which was a club he was to bounce back to on several occasions. As a teenager, he won his place in the team and had firmly established himself as a regular goal scorer by the time he turned 20.
In 2004, Tevez came into partnership with Iranian super agent Kia Joorabchian. He had formed Media Sports Investment (MSI) and had struck a deal with Corinthians. This deal saw MSI plough money into the club in return for 51% of future profits.
The most eye-catching of the deals they concluded was the £16.1 million ($22m) signing of Tevez. It was a transfer fee unprecedented from a South American side and was especially surprising as Argentine players have not habitually made their way to Brazil.
Tevez, who was now part owned by MSI, led Corinthians to the Brazilian title alongside compatriot Javier Mascherano.
Tevez's West Ham transfer controversy
In 2006, the next twist in the remarkable early career of Tevez took place. He signed for West Ham.
It was an unlikely coup for the London side. An investigation, though, later revealed that his economic rights were retained by MSI and his registration rights were in possession of West Ham.
Ultimately, Tevez scored the goal that kept West Ham in the Premier League, sparking controversy over the third-party ownership of players, which was perfectly legal at the time within certain boundaries.
One of those boundaries was the third-party did not exercise any control over transfer policy. Joorabchian did, however, control Tevez's contract and as a result of the information being withheld from the Premier League, West Ham would be fined a record £5.5m.
READ MORE:
Additionally, the Hammers were forced to settle out of court with Sheffield United, who claimed they would have survived had Tevez been ineligible to pay.
'It looks like a road crash'
Tevez was on the move again in 2007, but no less quietly. This time it was Manchester United who were seeking his services.
West Ham claimed to have been left out in the cold with regards any negotiations as reports broke that the player had agreed to move to Old Trafford. FIFA and subsequently the Court of Arbitration for Sport were called to adjudicate the ruling but again it was settled before the case could be heard.
MSI paid West Ham £2m to release Tevez, who completed his long-awaited switch to United.
"What made this an unbelievable story was an unbelievable series of events," Premier League chief executive Richard Scudamore told BBC Radio Five Live.
"West Ham were all-but relegated at Christmas and then Tevez scored a few goals right at the end of the season and they were able to escape.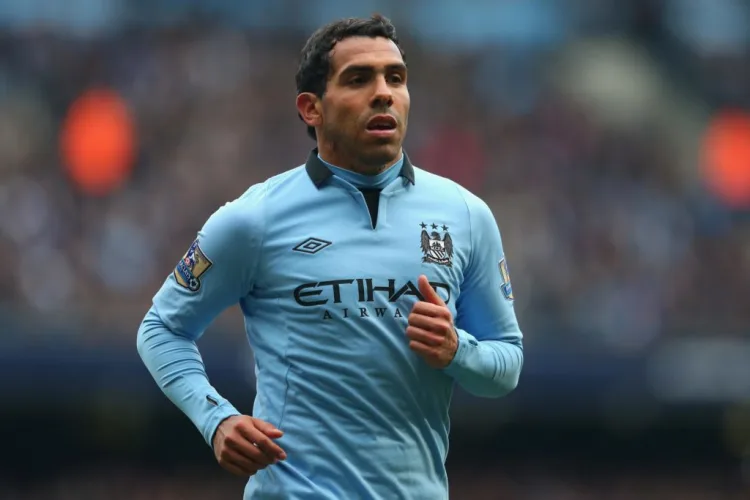 "It's unscripted drama and one of the things that makes football so interesting but in other ways it looks like a road crash in how some of the events appear."
Tevez's 'personal decision' to move to Man City
While he continued to flourish on the field, when it came to transfers, there was no-one in Tevez's league.
He had effectively been on a two-year loan at Manchester United from MSI and when Sir Alex Ferguson's side came to take out the option in his deal, worth a reported, £25.5m, Tevez's advisors explained he was no longer interested in playing for the club.
A matter of weeks later, he would be unveiled by Manchester City, who paid Joorabchian a reported £45m to sign him.
"This is purely and simply his personal decision. It will not be anyone else's decision," the agent, who made around £20m from his client's choice, explained.
Although he won the 2011/12 Premier League title at City, his time at the club was rocky. Transfer requests came and went, and in June 2013, he moved to Juventus for around £12m.
The world's best-paid player?
Tevez enjoyed a successful time in Italy, scoring 39 league goals over 66 appearances in Serie A for Juve. His career in Italy was less dramatic that it had been during seven years in England.
He had rarely hidden his desire to one day conclude his career with Boca, and aged 31 he made the trip back to Buenos Aires to join his formative club for around £6m.
His return started with a bang as he helped his team win a league and cup double – his second of 2015 given that he had already achieved the feat with Juve – but the following season he came under greater fire.
Tempted with the possibility of moving to the Chinese Super League on a reported salary of £30m per year, he grasped at it. Shanghai Shenua were said to have made Tevez the best-paid player in the world, though he denied it.
"My salary isn't as high as the stories," he claimed.
His time in the CSL, though, finished in embarrassment. Coach Wu Jingui claimed the striker was overweight and unfit, and Tevez left having scored only four times in 20 matches.
Less than a year after leaving, he found himself back with Boca once more.
His final game would prove thrilling, with goals in the 93rd and 94th minute helping his side to a 2-1 win over Talleres Cordoba. He might not have been on target, but it was nevertheless a fittingly dramatic way for one of the most remarkable footballers of the 21st century to bow out.