The date when Sergio Ramos could finally make his PSG debut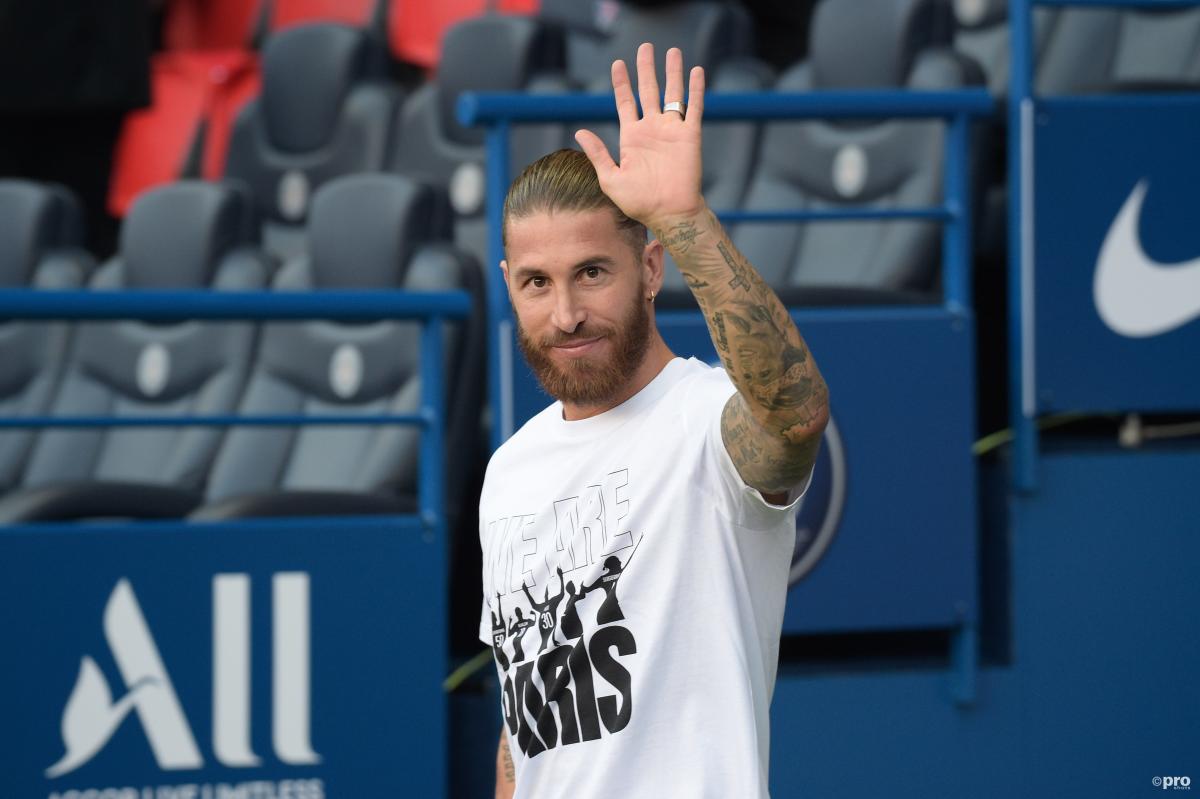 Paris Saint-Germain put together an impressive 2021 summer transfer window, but one of their new recruits has yet to kick a ball in earnest for the capital city club. Sergio Ramos has been struggling with a calf injury over the past few months and still hasn't been able to make his PSG debut, even though every other summer signing has featured in at least three matches.
Finally, though, Ramos could make his PSG debut this month of October. According to L'Équipe, Mauricio Pochettino and his coaching staff have pencilled in the Ligue 1 match against Angers on Friday October 15th for the Spaniard to feature for his new club.
Throughout the past several weeks, there have been updates from PSG claiming that Ramos' recovery is progressing well and that he is working hard at the training ground. There might actually be light at the end of the tunnel now for the 35-year-old and he could feature at the Parc des Princes in the 10th round of the Ligue 1 season.
No Marquinhos for the Angers match
One of the reasons why Angers is being viewed as the right time for Ramos to make his first outing in PSG colours is the fact that this game comes on the Friday after the October international break, when several players will have only just returned from national team duty, if they've even made it back to Paris by then.
Centre-back Marquinhos won't be available as he'll have been involved in Brazil's World Cup qualifier against Uruguay on October 14th, which will technically take place on the morning of the Angers fixture for those looking at a European clock.
📸 @SergioRamos ❤️💙 pic.twitter.com/0tkKsocCSE

— Paris Saint-Germain (@PSG_English) July 18, 2021
Speaking about Ramos and the potential for the Spaniard to make his debut against Angers, Pochettino pointed to the fact that the defender will need to build up some chemistry with his teammates first. "It's not easy to get involved without having been part of the daily routine," the Argentine stated. "He'll have to spend time with the group. Having been captain of Real Madrid, I don't think he'll have any problems in that sense."
Sergio Ramos will have to spend time with the group.
- Mauricio Pochettino
The fact Ramos' injury has kept him out of the latest Spain squad means that he'll be able to spend the next two weeks with the non-internationals left behind at PSG, working with the aim of featuring against Angers on October 15th.