Could Mbappe stay at PSG after match-winning display?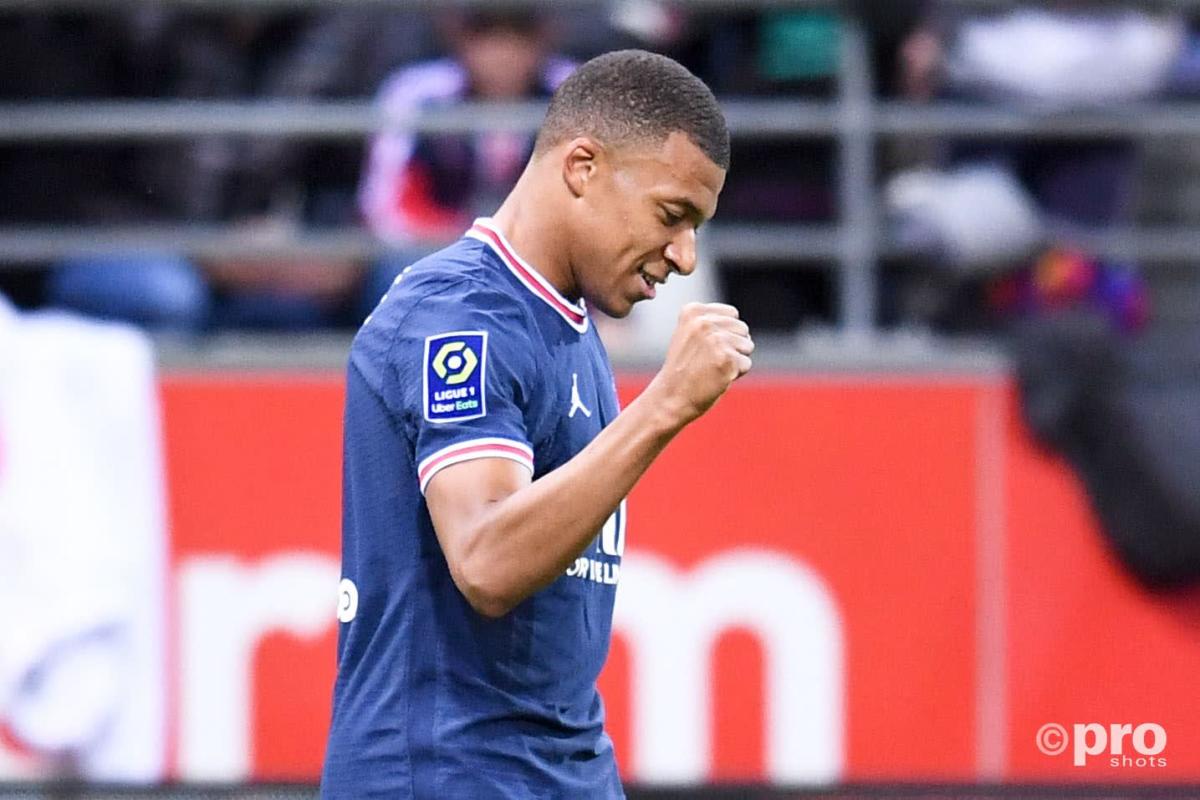 If Kylian Mbappe does leave PSG for Real Madrid in the final days of the summer transfer window, then he has certainly left the club on his own terms.
Selected to start against Reims on Sunday, Mbappe was the match-winner for Mauricio Pochettino's side with both goals in a 2-0 win.
It took only 15 minutes for the Frenchman to get on the scoresheet, rising to meet an Angel Di Maria cross with a superb header into the back of the net.
The second was a typical showcase of his blistering pace as he latched onto Achraf Hakimi's ball, tapping in at the back post to cap of a rapid counter-attack.
Pochettino was delighted with the 22-year-old's performance, telling Amazon Prime just how crucial he is to the team amidst the cloud of transfer rumours.
"He is our player. But you know the business, it's full of rumours," he said.
"Our president and our director are very clear. He is here with us and we are happy with him. He is a important player and it is a gift to have him with us."
Even Mbappe's teammates were singing his praises post-match and expressing their desire for him to stay at the club.
Could Mbappe be tempted into staying at PSG?
"He has his goals, but if we think about ourselves, we want him to stay. And if he stays, he will help us a lot," said Brazilian defender Marquinhos.
Marco Verratti labelled Mbappe a "phenomenon" and said "we like to play with the strongest" as PSG looks to return to the top of Ligue 1 and break their Champions League duck.
In an evening that was understandably dominated by Lionel Messi's PSG debut, Mbappe's storyline continues as the transfer window approaches its climax. His celebrations for the goals and his application across the match failed to show any signs of unrest or frustration on his part.
PSG, and indeed Real Madrid, didn't need a match-winning double to know of Mbappe's quality, but perhaps this timely reminder to his current employers could see them remain together for this season.