Everton open to selling Kean to PSG, admits Ancelotti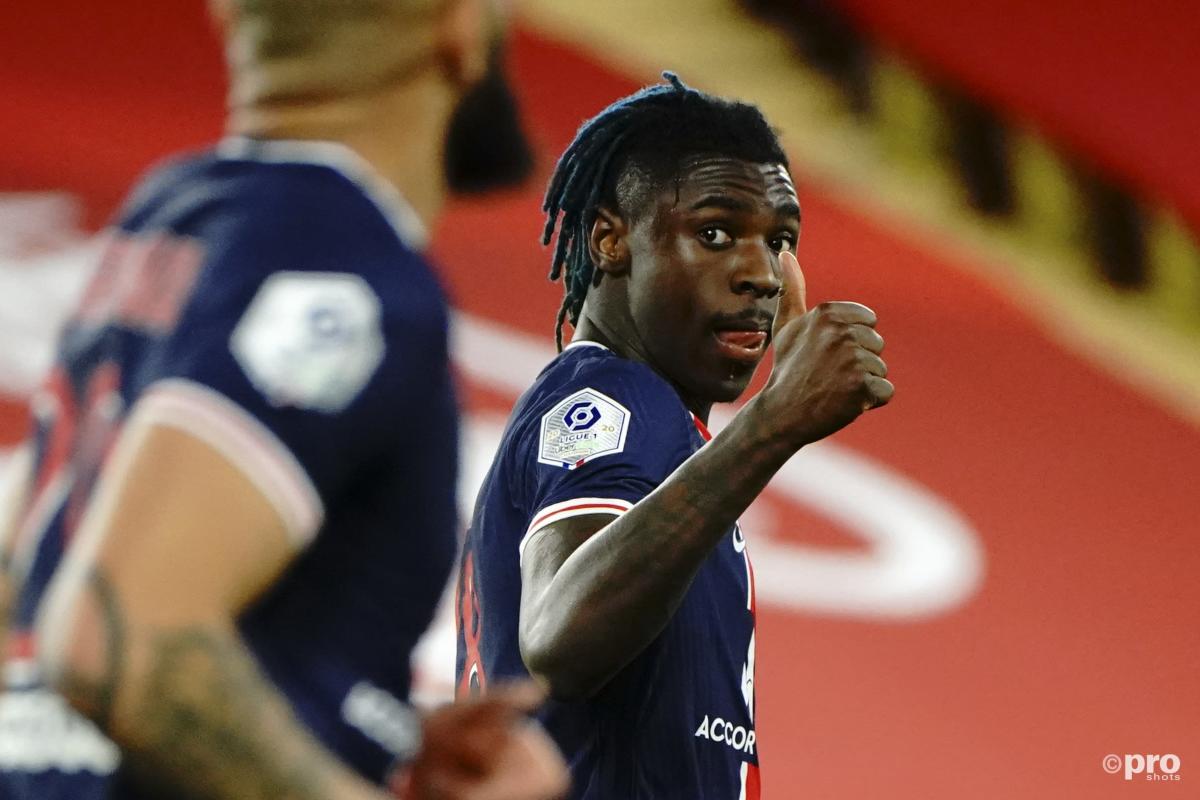 Everton manager Carlo Ancelotti has revealed that the Premier League club would be willing to sell Moise Kean to Paris Saint-Germain in the summer if they received a good enough offer for the player.
Kean only joined the Merseyside club in 2019, when he made the move from Juventus in a deal reportedly worth more than €30 million.
However, after scoring just four goals in 37 games for Everton, the player was shipped out on loan at the start of this season to PSG.
And while Kean has done well to show his worth for the Ligue 1 giants, Ancelotti remains unmoved by the player's form and has admitted that he would be available to buy at a certain price. 
READ MORE: 'I want to stand up for my own values' – Kimmich sacks agent ahead of new Bayern negotiations
"I don't have to convince [Kean] to stay at Everton. This is what the papers say. He is on loan and he has to come back," said Ancelotti at a press conference on Friday.
"If Paris Saint-Germain want him they have to open discussions about him. We are open [to negotiations] but if nothing happens then he will be an Everton player next season and an important player."
He added: "Honestly, we didn't have a look at the market [for strikers] for next season because we are in the fight for European positions, but I can tell you that it [a striker] will not be the position we are looking for.
"In front we are really well covered because we have Dominic Calvert-Lewin, we have Richarlison, we have in this moment Joshua King and we have Moise Kean coming back."
How good has Kean been at PSG?
Despite struggling to prove his worth as a competent goalscorer at Juventus, Verona and Everton, the young Italian striker has undoubtedly done much better since making the move to PSG.
Although the young talent remains a back-up player in Mauricio Pochettino's side, Kean has still managed to bag 16 goals in 33 appearances and may well play his way into earning a permanent move to the club in the summer.
It just remains to be seen whether or not PSG are willing to pay what Everton think the young striker is worth.